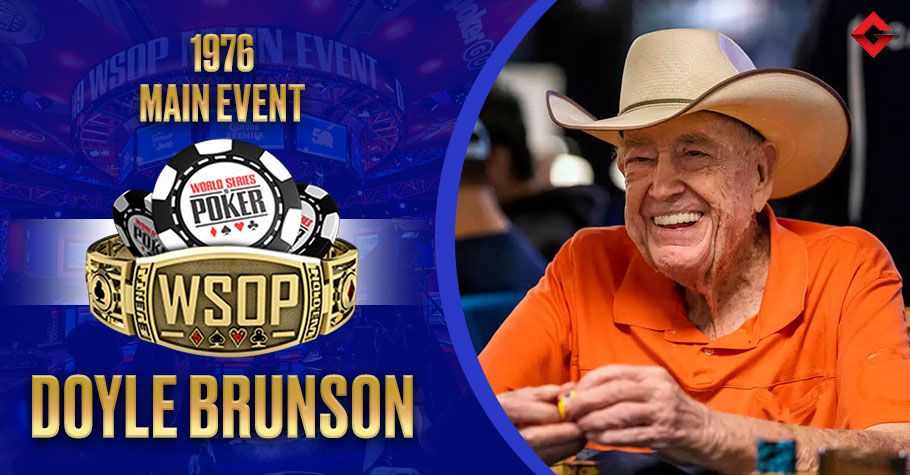 Poker
---
WSOP 1976 Main Event Winner – Doyle Brunson
The World Series of Poker (WSOP) has grown from strength to strength over the years and decades. What was a result by vote in the first edition in WSOP 1970 is today a freezeout tournament format which is still in existence currently. What was 6-7 entries per event from USA at the time of inception is today 7,000-8,000 entrants from across the globe.
What began in a room including a handful of poker players is today the biggest poker brand in the world and Gutshot Magazine often covers some of the most momentous moments in WSOP history. Today in this article, we're throwing back time to WSOP 1976 which was the first time the concept of WSOP gold bracelets as a prize was introduced.
While there were seven preliminary events on the WSOP 1976 schedule between 3-10 May 1976, we're going to specifically talk about the WSOP 1976 Main Event. The tournament was growing every year since the seven entries in the first edition, and here, there were a total of 22 entries at the Main Event, which was the highest recorded attendance in a WSOP Main Event at the time.
Doyle Brunson wins WSOP 1976 Main Event
The annual event used to take place at Binion's Horseshoe Casino in Las Vegas from inception until 2005 and this year too, it was held at this venue. Howard Andrew was one of the heroes of the series because he won two of the seven side events that were on the schedule, while the first ever WSOP Main Event winner Johnny Moss also won a bracelet by shipping the $500 7 Card Stud Event.
When the Main Event took place, 22 players participated and each paid $10,000 (which is the WSOP Main Event buy-in till date) to enter this winner-take-all tournament. Yes, that's right. Only one player was to be awarded the prize money in this event and eventually, it was 'Texas Dolly' Doyle Brunson who took away top honours and the grand prize of $220,000!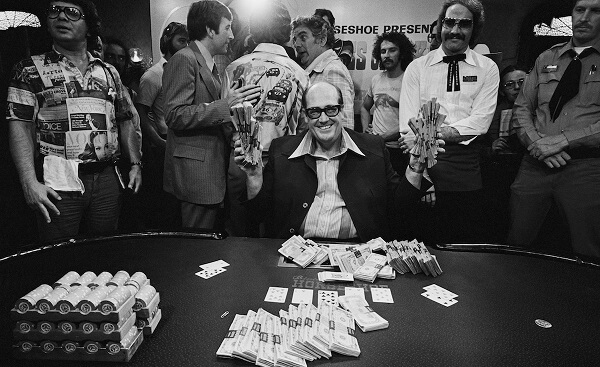 Because of lower participation in the early days of this event, it didn't make sense to divide the prize pool among multiple players and this prize that he was awarded was the highest WSOP Main Event cash at the time, and Brunson's second career bracelet personally. His first came in the same series in WSOP 1976 where he won the $5,000 Deuce to Seven Draw Event for $80,250.
The tournament witnessed a 6-handed final table where Brunson eventually beat Jesse Alto in heads-up with 10♠ 2♠ in the last hand. He will always be remembered in poker history for multiple reasons, becoming the first WSOP Main Event winner to be awarded a gold bracelet in this series, and also going on to win as many as 10 WSOP bracelets through his career.
Also known as 'The Godfather of Poker', Brunson had his share of luck in the 1976 Main Event, even though we know poker is primarily a game of skill. It was Brunson's 10♠ 2♠ against Alto's A♠ J♦ in the final hand and the flop opened up A J 10, giving Alto two pairs against Brunson's lower pair. He shoved with the weaker hand and the rest is history, as he got runner-runner 2s on the turn and river to complete a full house. Possibly the luckiest end to a WSOP Main Event till date?!
After that win, Doyle Brunson's hunger hadn't subsided and he enjoyed a great success rate at the WSOP over the years too. He won two more bracelets in WSOP 1977, one each in WSOP 1978 and WSOP 1979, and one each in WSOP 1991, 1998, 2003, and 2005. He won the Main Event two years in succession as well, beating Gary Berland in heads-up in 1977 to win $340,000 in prize money.
Moreover, he finished as runner-up to Stu Ungar in the WSOP 1980 Main Event where a field of 73 entries participated. Interestingly though, he won both the Main Events with the same final hand, getting the title in 1977 with 10♠ 2♥. The hand later went on to be called the 'Doyle Brunson Hand'. His overall WSOP stats include 37 cashes over the years, 26 final tables, 10 titles, and $3+ million in cash prizes!
Brunson is now retired from poker after being a professional in this sport for more than 50 years of his life. Not only has he two entries on the list of WSOP Main Event winners, but is also a Poker Hall of Fame inductee, and has authored several poker books as well. He's one of only three players in history to have won bracelets in four consecutive events!
For similar updates on the World Series of Poker winners over the years, make sure to stay tuned to GutshotMagazine.com…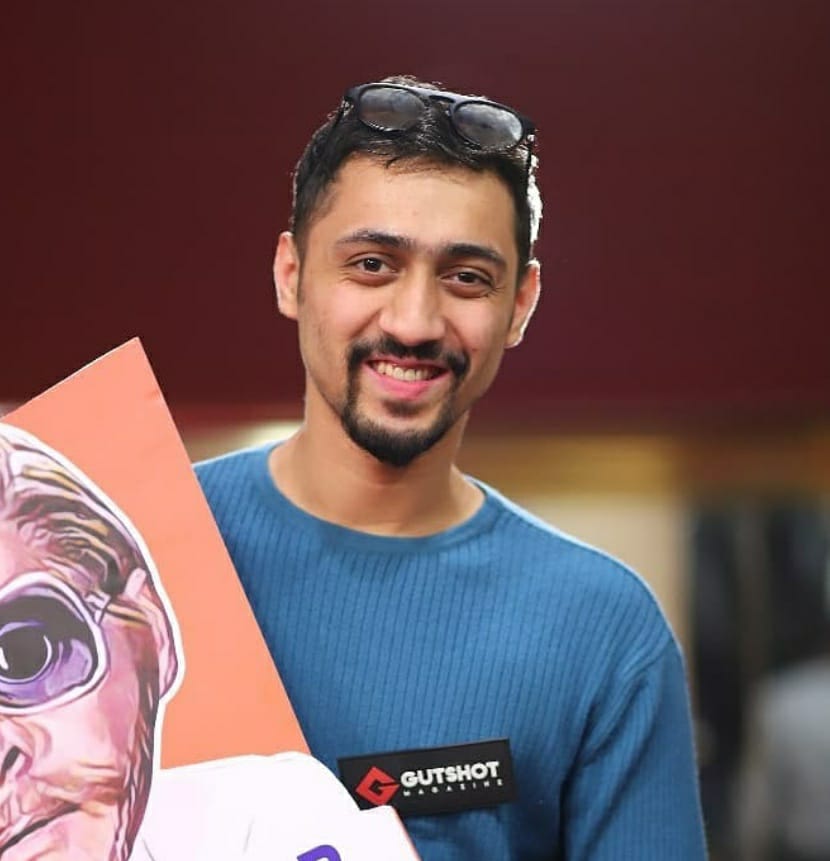 A graduate in Business Management, Dwayne began his career as a content writer for a virtual sports betting company and then for Gutshot too. Now, he heads marketing and business operations at Gutshot and while he's no expert in poker, he enjoys the occasional weekend home games. He was introduced to the industry in 2017 and has made quite a few friends along the way. Outside of poker, he is an avid cricket and sports fan, loves his bikes and of course, a good party! If you want to reach out to him for partnerships and collaborations, feel free to send a message at dwayne@gutshotmagazine.com.
---
---
More News
---
Comments