Top 14 Best Poker Training Sites by Gutshot Magazine.com
Find the best e-learning courses here
There are a handful of poker training and coaching websites from across the world that allow you to buy courses and subscriptions which will help you improve your game. These courses could include video tutorials, hand history, the use of various tools/software, personal training and much more. Check out our list of some of the top poker training sites: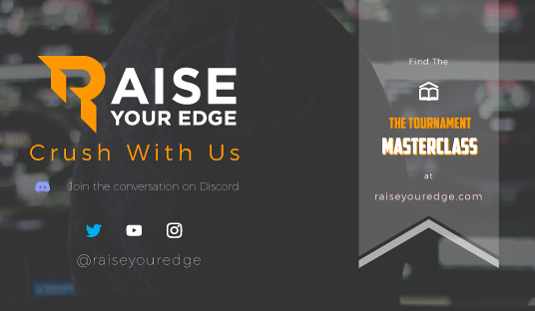 Raise Your Edge offers some of the most competitive courses in the world. Based on your level of expertise, you can be coached by the best too, choosing from different courses. For those of you interested in buying a poker training course online, there are special Gutshot-exclusive discounts running at the moment:
Tournament Masterclass Experts: "GUTSHOTEXP" for $150 off 
Tournament Masterclass Apprentice: "GUTSHOTAPP" for $80 off 
Bounty Beast: "GUTSHOTKO" for $100 off 
Unchained: A Powerful Mindset: "GUTSHOTMIND" for $100 off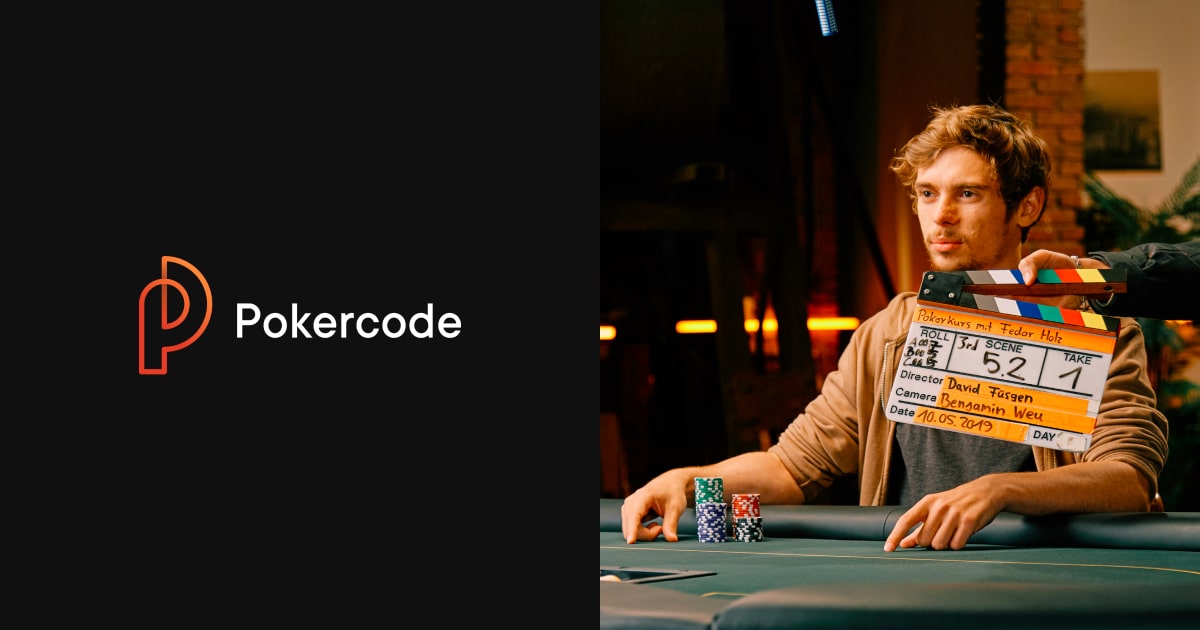 Founded by poker professionals Fedor Holz and Matthias Eibinger, Pokercode is accessible to players from around the world, and the two have over $50 million in live poker earnings. One of the most elite poker minds on the planet, German pro Fedor himself extended a 25% discount to Gutshot Magazine viewers, which The Pokercode. They will prepare for any situation imaginable in NLHE poker with advanced lectures, a massive content library, re-uploaded community coaching, interactive quizzes and other unique features. You can also follow your personal progress bar…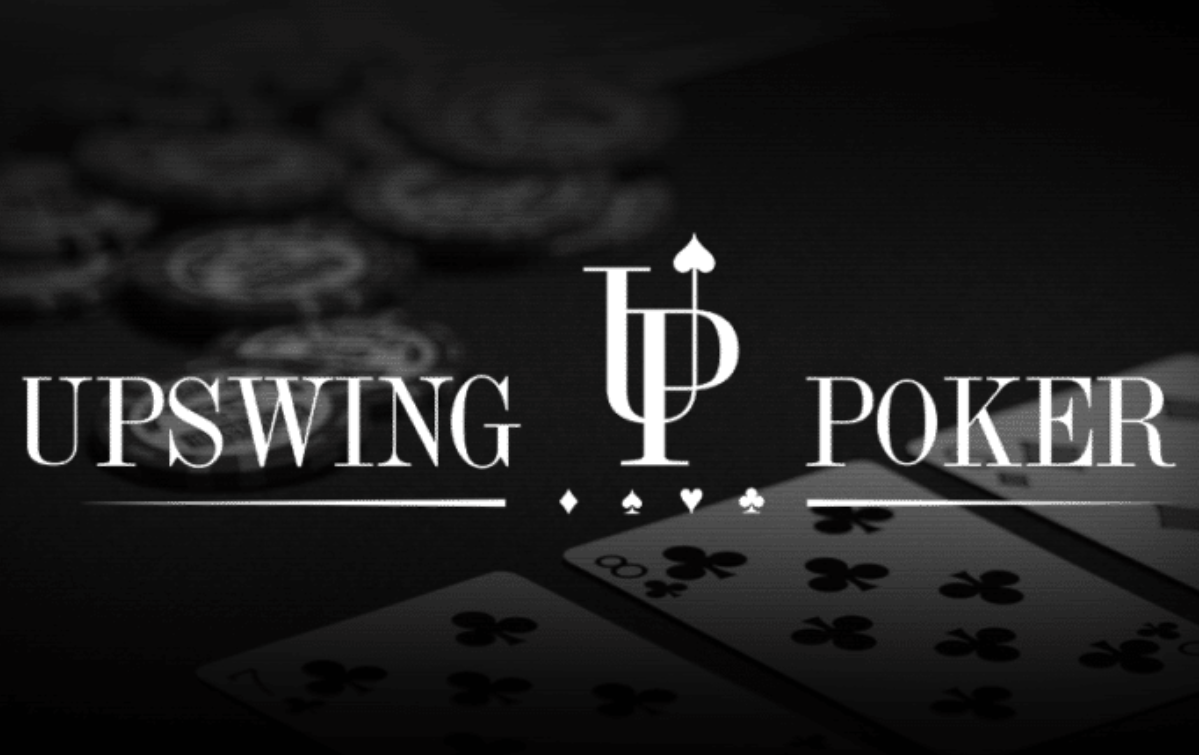 This platform seems to have it all. From article to quizzes to merchandise to having some of the best poker pros as their coaches, including the likes of Ryan Fee and Doug Polk. We're talking about Upswing Poker where you can choose from a number of FREE resources before then beginning with paid tools which begin from as low as $7 for a post-flop game plan. Other paid resources include training from Doug Polk, Nick Petrangelo and their list of world-class coaches!

The tagline for Run It Once poker training is 'Train with the Best', and they aren't bluffing at all. Owned and run by US poker pro Phil Galfond who has 3 WSOP gold bracelets, the website allows you to be coached by some of the best names in the business. From NLHE to PLO, tournaments to mixed games, they've got you covered with the best pros in the industry including Sam Greenwood, Jason Koon, Ben Sulsky, Daniel Dvoress, Dylan Linde, Lucas Greenwood and more. BUY NOW!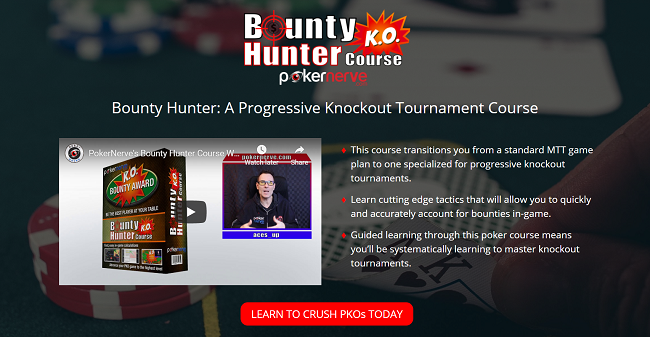 If you want to start crushing online and live poker tournaments, PokerNerve is the place you want to be! Born in Australia but now residing in Japan, Kelvin 'Acesup' Beattie is one of the names you will be coached by on this platform that gives you multiple coaching options, right from junior/beginner level to the professional level as well. The founders lent a flat 25% discount on their courses to all Gutshot viewers, so avail of it right now: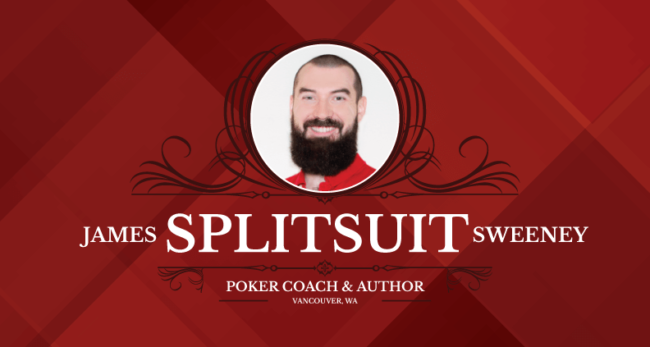 James Sweeney is a semi-professional poker player and full-time strategist, coach, and author. having trained more than 500 students 1-on-1, he has also authored the The Hand Reading Lab and The One Percent, while continuing to produce training material on Splitsuit that helps players think and process poker on a deeper level. You can get plenty of poker training material from this website including the Splitsuit.com for as little as $39, which includes 1,500 questions, an answer key and much more. You can also purchase a workbook + software package at $99!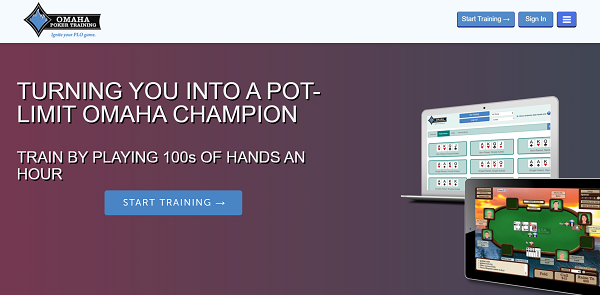 Here's a website dedicated to training you in your Pot Limit Omaha game. Want to get better in the 4-card game?! Omaha Poker Training is where you want to be. The major difference between OPT and every other poker coaching website out there is that here, you can actually play and be coached at the same time. The website promises to 'Ignite your PLO game' and we don't doubt that tagline. On this platform, you can play in their regular 6-max and 9-max games and then get tailored training plans, which isn't available anywhere else. The website is run by Allen and Steve Blay and they have other coaches on board as well, with an All-Access pass available for as little as $19.97/month. BUY NOW.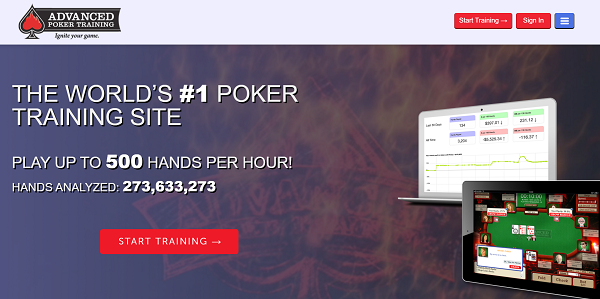 This is basically the same as OPT, except it's not focussed only on PLO. Advanced Poker Training works on the same concept of first letting you play and then accordingly choosing a training plan for you based on various parameters like times you saw the flop, times you raised pre-flop, and more. Also run by Allen and Steve Blay, the platform lets you play up to 500 hands/hour, gives targeted training and advice, reports and weekly training plans, and refines your overall strategy. All-Access is available at $19.97/month with a 30-day money back guarantee. BUY NOW.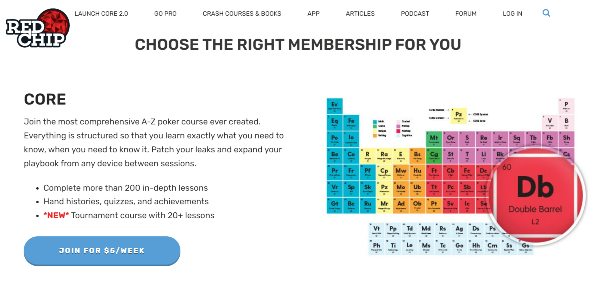 Red Chip Poker (RCP) is a team of established coaches with one goal – to help you play smarter poker. Run by the same team that runs Splitsuit, you can join their Discord channel for FREE, and post your hands, ask questions, and more. They claim to have the most comprehensive A-Z poker course created, which you can join for as low as $5/week. With crash courses, books, podcasts, and other material available, you can choose the right poker training course for you, including their latest product called CORE 2.0 which has double the content and new cash and MTT training courses.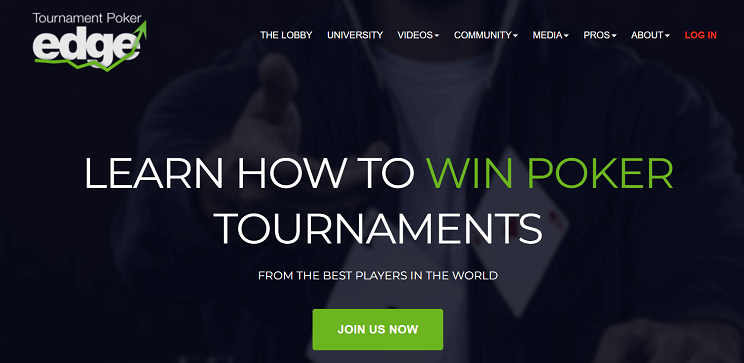 Here's a poker training platform dedicated to teaching you how to win poker tournaments in particular. Everyone loves those big scores where you can win 100-200x of your buy-in amount, and Tournament Poker Edge will teach you how to start getting these big returns. They offer 3,000+ mobile and DRM videos, poker strategy articles, forums and community, strategy podcasts, and the TPE University which includes a full curriculum of videos. TournamentPokerEdge.com has a variety of pros and coaching helping them build content. JOIN NOW at an exclusive sale price of only $29.95/month!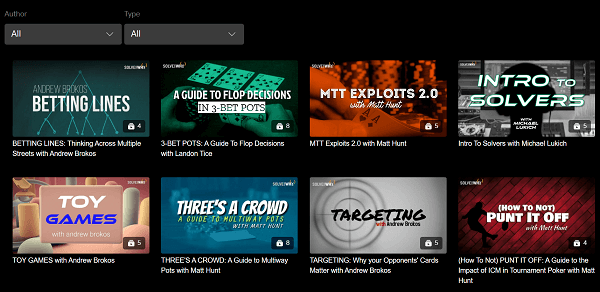 This poker coaching website has 100s of videos with a streamlined coaching plan in place. They are the live poker experts that specialise in improving your high-stakes cash games and tournaments in live poker. Solve4Why claims to have the best production team in the business, which helps create high-quality poker training videos and other content. They have multiple courses to choose from, with training from top players and coaching including Andrew Brokos, Landon Tice, Matt Hunt, Michael Lukich, Matt Berkey, Jason Su, Ivan 'ILS007' Stokes, and many others. BUY NOW! 
12) Gripsed Poker Training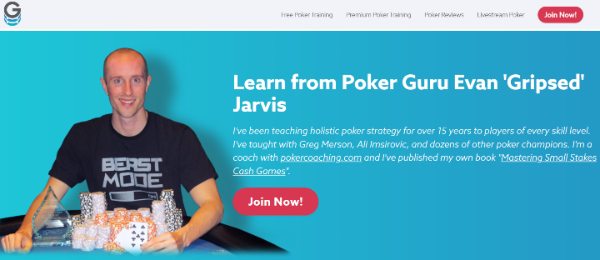 Gripsed calls themselves the most welcoming poker group online and they promise to make you a winning poker player in just 30 days. Attractive, isn't it?! They have options of both FREE as well as premium training packages, with the added benefit of building your bankroll with exclusive free money added home games. Gripsed is run by poker guru Evan 'Gripsed' Jarvis who has been training top pros for over 15 years, including WSOP Main Event Champ Greg Merson, Ali Imsirovic, and others. He's also authored the book 'Mastering Small Stakes Cash Games' and we're sure he can help your game too! 
13) PokerCoaching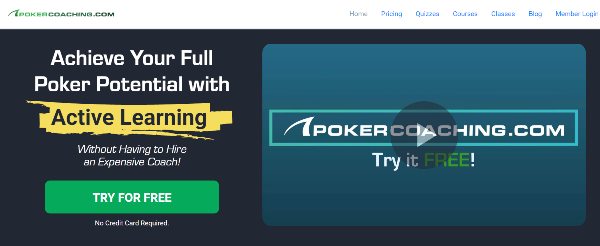 They have 120,000+ poker players learning on this platform and seeing results, with 5,700+ active community members. Their roster of coaches includes Jonathan Little and several other coaches that have a combined earnings of $57+ million in online poker winnings. The best part about PokerCoaching is that you can try for FREE before hiring a coach for yourself. The free courses include '5-day preflop challenge', 'The 25 biggest leaks', and 'Master the Fundamentals'. Once you're satisfied, BUY COURSES including their masterclass, cash game courses, tournament courses, and mindset courses.
14) Poker Bootcamp India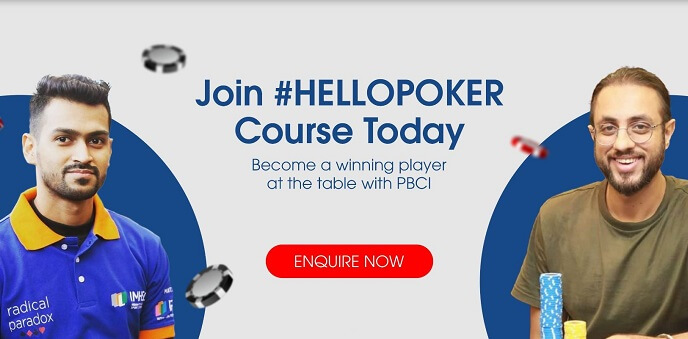 The only Indian brand on this list of poker training platforms, Poker Bootcamp India was founded by Abhishek Goindi and Tanay Hargunaney, who are both very well known pros in the Indian online and live poker circuits. They later went on to add Shardul Parthasarathi and Owen Shiels as coaches, and they're quickly growing to become one of the best poker coaching setups in India. Several players have already attributed a lot of their poker successes to Poker Bootcamp India. For those interested, reach out at gutshotindia@gmail.com or on any of our social media platforms for EXCLUSIVE DISCOUNTS on any of PBCI's courses:
Hello Poker Foundation – ₹30,000
Hello Poker Plus – ₹20,000 
Hello Poker Advanced – ₹50,000
Pay Per View – ₹70,000
---
Poker Coaching:
For a long period, poker players played with gut and instinct, and not with foolproof strategies. Over the years, those who were serious about learning the poker game started looking up coaching and learning material, so as to increase the likelihood of winning tournaments and cash games with friends. When poker coaching sites were not around, players heavily depended on their individual experiences, word of mouth, and educational/entertainment poker videos to further enhance their gameplay. But not anymore, since professional poker training sites are up and running full steam across the world.
History:
Online poker was introduced in the early 1990s, and its popularity rose rapidly during the 2000s. The advent of poker training sites made it possible for many folks to play poker online with real money. The rise of online poker further fuelled the growth of online poker rooms, providing poker players with the much-needed guidance, with the help of blogs, discussion forums, instructional videos, and other material.
Emergence of online poker training sites:
Online poker training sites started popping up during the boom years; many of those poker rooms are still going full blast despite stiff competition from rivals. It is crucial to find a good poker training site and learn the poker game in-depth if you have just entered the poker circuit. Remember, you're looking at long-term sustenance and not just one big win every few months!
Being associated with a poker coaching site is essential, as it helps in learning and reviewing the poker game fundamentals. Furthermore, a poker training site also equips its registered players with the best tips and strategies to help them win in various scenarios. Folks who wish to play poker online and become pros in the future, a well-designed poker training module is a must-have that can help you scale greater heights in the poker industry.
It's not a cakewalk to finalise a poker training site. It is quite mind-blogging to find one that suits you and offers precisely the material you want to study. The poker universe is full of course modules and best poker training programs you can choose, sign-up and learn diligently from; it is a matter of taking the right decision.
Current scenario:
At the current time, there are many online poker training sites available for players to sign-up. Whether you are a newbie, pro or recreational player, poker coaching has become a need of the hour. Low, mid, and high stakes players have ample options to choose from when looking at poker coaching sites.
Be it domestic or the international poker industry, players who wish to go pro have joined various poker training websites and/or stables. You may have stumbled upon the word poker stable, a set-up wherein players get trained professionally in poker. Here, a player has to commit fully to the training module as per the stable rules. Some players are not comfortable in a group learning scenario and opt for an individual coach. Here, the player entirely depends on the coach to train him, be it thunder or storm.
Some basics to learn:
Poker tournament types:
Cash games

Freerolls

Buy-in tournaments

Multi-table tournaments

Sit & Go

Progressive knockout tournaments

Freezeout poker tournaments

Bounty poker tournaments
Cash games: Basic aspects you must cover
How to play low/medium/strong hands.

Strategies to adopt when playing with a premium hand.

Positions in deep-stack games

Bluffing on the flop

Using 3-bet strategy with a premium hand.
Further, in cash games, remember to bet a lot in a heads-up situation if you are in a dominating position. Increase the stakes when you have the bankroll. Move your stakes up only and only when you know you're ready for a level-up. All these decisions depend on factors like win rate, hours of gameplay, and the number of tables you can juggle.
There is a lot to write about poker training, best poker coaching sites, and poker online, but all the information cannot be summed up in one shot. We would like to conclude by saying that, if your aim in life is to become a professional poker player, having a comprehensive poker training module up and running for you is very crucial. Remember, there are no shortcuts.
 Poker pros like Daniel Negreanu, Fedor Holz and Jonathan Little have launched their poker training sites. Poker coaching sites like, Raise Your Edge, Pokercode, Big Stack University, Poker Boot Camp India, My Poker Coaching, Poker Nerve, Upswing Poker, Run It Once, Advanced Poker Training, Splitsuit, and Omaha Poker Training are among the best poker training sites available for players.
We strongly recommend you to join one of the above poker training sites and get started with your journey in poker. No better time than the current when it comes to signing up on poker coaching sites. Once you have it under control, make sure every move is a well thought one. No need to go all 007 on the poker table.  
Quick Learning: Take a look at Gutshot's Poker Dictionary. Click HERE.
FAQ:
---
There's a common saying that goes, "Poker is a game that takes five minutes to learn but a lifetime to master." If you're at this page on Gutshot Magazine, it means that you've already spent a few minutes to learn the game and now, you want to take it up a level and start getting better at the game too.