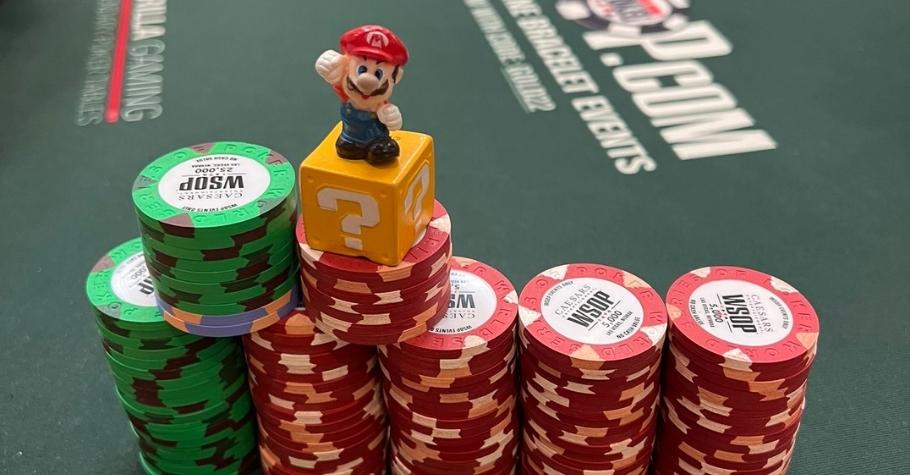 Poker
---
Odd Superstitions That Poker Pros Believe In
Irrespective of how modern a generation has become, it is true that superstitions still exist. It has been a part of society since the dawn of mankind. Most players in the world have poker superstitions, be it a chip protector, pictures of loved ones, or stuffed animals. Well, you may wonder how many people would admit to being superstitious in life, and it is always fun to read about them. So, we have listed poker elites who have their own superstitious habits while sitting at casino tables.
Espen Jorstad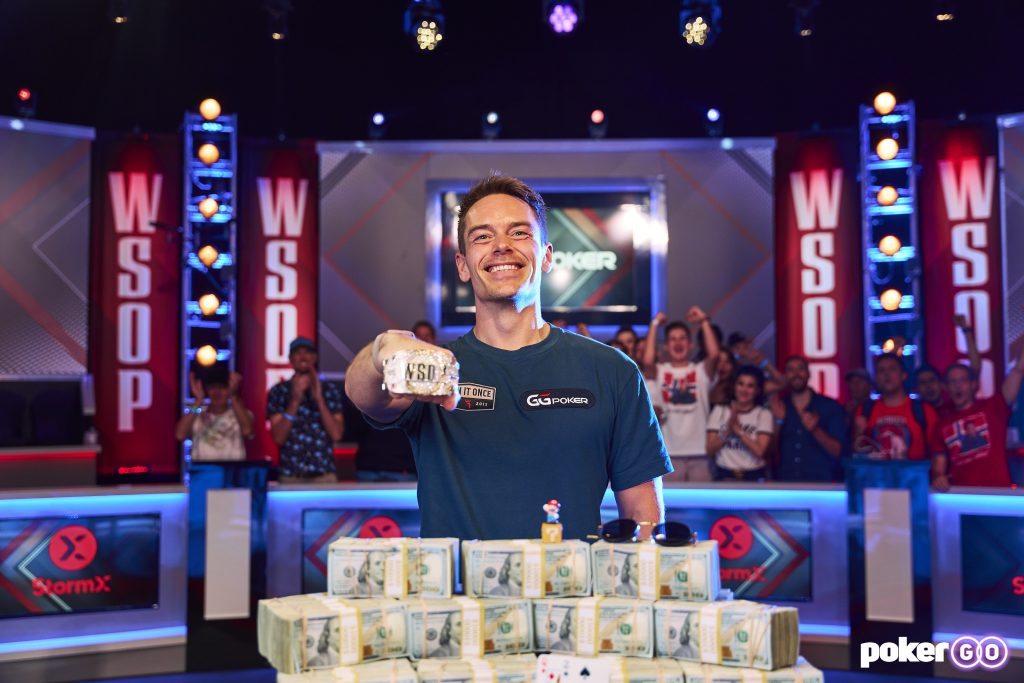 Among the list of superstitious poker players is the 2022 World Series of Poker (WSOP) Main Event champion Espen Jorstad. The Norwegian player is among the top poker players in the world and is often seen with a small Mario chip protector whenever he plays live poker. The mini Mario figure has accompanied Jorstad in almost every big game. The token was even with him on his successful WSOP 2022 Main Event journey, which Jorstad reportedly believes help him play a good game. Talk about a good luck charm! The poker player has recently come under the spotlight due to a swap dispute with online grinder Alex Theologis. Check out the whole story here. 
Pius Heinz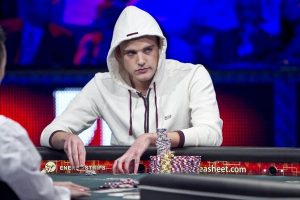 Best known for his 2011 WSOP Main Event win, Pius Heinz is a German poker pro who was found wearing the Hugo Boss hoodie for the entirety of 2011 Main Event. Well, he was not the only person wearing white that day, his cheering section all wore white hoodies to support their man! He claimed that he never believed in superstitions, day after day as the event proceeded, he started considering it as his lucky charm. And guess what? He won the championship for a hefty $8.71 million!
Johnny Chan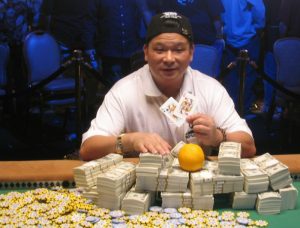 A Chinese-American poker pro Johnny Chan has won 10 WOSP bracelets in his entire career including 1987 and 1988 Main Event consecutively. Much of an inspiration, right? But have you noticed an orange sitting right under his nose? That's his lucky charm. Before the smoking ban, Chan would smell the orange when the cigarette smoke got too thick and inhale deeply. But when he took down WSOP ME in 1988. the orange became a symbol of good luck, a trademark for his wins.
Doyle Brunson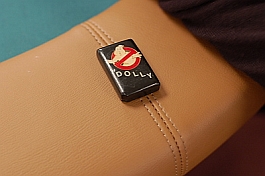 For over 50 years in poker, the legend Doyle Brunson is a two-time WSOP Main Event champ and an author of several books on poker. Casper, a black rock with a Ghostbuster picture to protect cards, was Brunson's lucky charm which was spotted while he was conversing with it. He also rented it out to other players, lending it for $200 for 30 minutes and the little stone earned him more than $15K.
Sammy Farha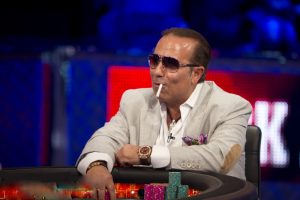 Sammy Farha or Sam Farha is a professional poker player known for his second-place finish against Chris Moneymaker for $1,300,000 and having a net worth of over $100 million. Farha always kept an unlit cigarette in his mouth that gave him hope. Once during a losing session, someone offered him a cigarette which he took despite being a non-smoker, turns out, he started winning immediately.
Greg Merson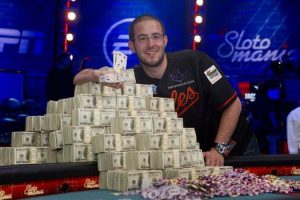 At the age of 19, Greg Merson began playing poker professionally, and now he is well-known for winning the 2012 WSOP Main Event. While Heinz wore his white hoodie during the entire week-long event, Merson wore a different jersey every day of the Main Event. He represented his home city at the FT by wearing a Baltimore Orioles Adam Jones jersey and claimed first prize of $8 million.
For more updates on poker news around the world, keep reading Gutshot Magazine and stay tuned! Follow us on our social handles Facebook, Twitter, Instagram, and Telegram.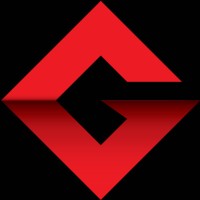 Gutshot Magazine is India's leading real money gaming magazine that covers news, updates, previews, highlights, features and much more across verticals like poker, rummy, and fantasy sports. Our rich history that has spanned over a decade now, Gutshot Magazine has always tied up with events and tournaments that have helped push the awareness of skill gaming in the country. If you are looking for the latest updates across real money gaming, then you have arrived at the perfect destination.
---
---
More News
---
Comments