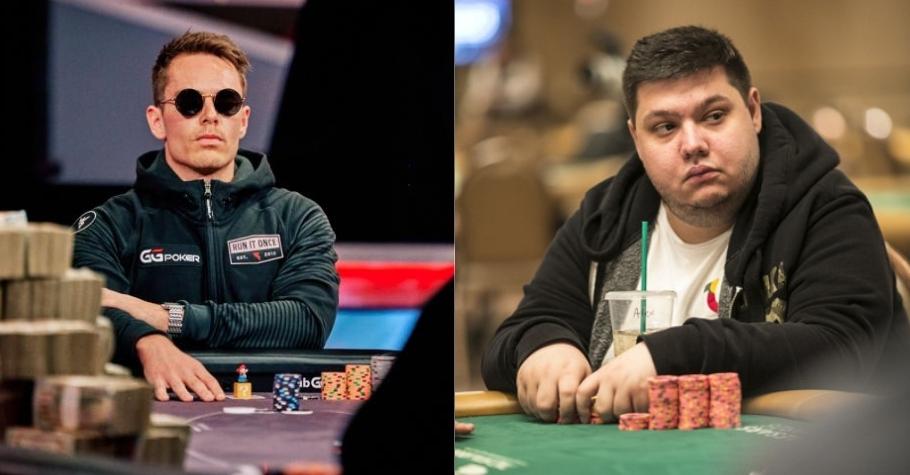 Poker
---
Espen Jorstad SWAP FEUD With Alex Theologis Raked Up A Storm
World Series of Poker (WSOP) 2022 Main Event champion Espen Jorstad took to Twitter to share a swap dispute between him and Alex Theologis. The tweet was posted on 29th August and in it, Jorstad shared a link to his blog on the website TwitLonger.com where he explained the entire situation. After the post, many top poker players sided with Jorstad on the situation.
In poker, a 'swap' refers to an agreement between two players in a tournament to exchange a percentage of potential winnings. According to the messages shared by Jorstad, Theologis claims that he swapped 3% in the WSOP Main Event with Jorstad. However, Theologis also admitted that he didn't have a record of it, and neither did Jorstad.
On the lengthy blog, Jorstad wrote that he had no recollection or records of the swap ever taking place with Theologis. The two, according to the Main Event champ, had only met a couple of times before and have never swapped for anything else.
Espen Jorstad's Tweet:
Did the swap happen?
In the post, Jorstad shared screenshots of his conversation with Theologis who had messaged him on Instagram on 13th July 2022. This was on Day 7 of the WSOP Main Event. In it, the online grinder inquired about the swap and Jorstad replied that he did not have any records of it and asked Theologis when they made the swap.
In response to this, Theologis said, "F*** I knew this would happen when I didn't write down in chat with my (swaps). I am sure that we swapped 3% at some point, maybe it was on our way or during dinner? Maybe at the Wynn? I'm not sure at what point but I've swapped with everyone and I'm very confident we swapped."
To this Jorstad said, "I don't remember swapping with you, and I have all my swaps in a list here." And he shared the list which he blurred out for privacy purposes.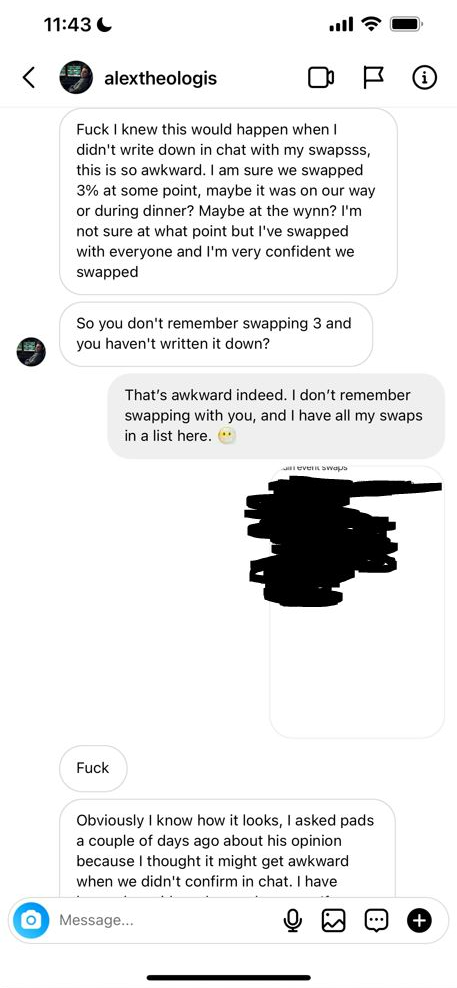 The two then met up in a Las Vegas hotel where they discussed the situation amongst themselves. The conversation then carried on in the Instagram chat. With no evidence or proof from either side that the swap had taken place, Jorstad simply told Theologis on 22nd July that, 'given that I have no recollection of us swapping, and you also don't remember when or where this happened, it's pretty clear there is no swap in place.'
Theologis replied to the poker pro on 29th July saying, "I feel so betrayed and disappointed I guess, I never expected to experience something like this as I only swap with people I think are trustworthy and especially from you. Lesson learned I guess, not sure how you can sleep at night and be happy with yourself but yeah."
Why speak about it now?
Since the exchange between the two happened a month before, the lingering question on people's minds: "Why is Jorstad talking about it now?" Well, it turns out that while Jorstad was playing at a game in Cyprus last week, a very drunk Irish man walked up to him and pointed at him saying, 'pay the man his money, pay the man his money. You know what I'm talking about, pay him his 3%.'
Jorstad explained that the situation seemed like it would soon turn violent if Alex Theologis was not paid the 3%. However, despite the potentially dangerous situation, Jorstad believed that Theologis might have not known the man and wouldn't have wanted the situation to occur either. To add to it, another Instagram message was sent to Jorstad telling him to 'pay Alex his 3%.'
Despite everything, Jorstad stated that he is willing to 'give Alex the benefit of the doubt.' The WSOP champ said, "I don't think he is trying to tarnish my rep out of spite or anything like that. He probably mentioned it to a couple of close friends in confidentiality, and then someone he told started spreading it. In any case, it's important to me to tell my side of the story here, as people absolutely love gossiping about situations like this, and I don't want it to get out of hand."
Jorstad was willing to take in the opinions of others stating, "I strongly believe that it is crystal clear that there is no swap. However, if the community disagrees with me, I'm happy to go to arbitration with Ike, Timex etc., and if they believe the swap is on, I will happily pay Alex the 3%."
Alex Theologis' Side Of the Story
When approached by PokerNews for a quote on the matter, Theologis said that he didn't know the person that approached Jorstad in Cyprus and didn't send anyone to threaten or blackmail him.
Theologis actually backed Jorstad's claim saying that his (Jorstad's) depiction of the events was fairly accurate. He then added that he believes a verbal swap took place and that he and Jorstad spoke a number of times throughout the summer, including on tournament breaks and in between the Tag Team event.
The online grinder also wanted to make it clear that the issue was brought up way before the final table was made. "I think this is sort of important to point out that it's not after Espen won that I decided to (say) 'Hey hey, you owe me money.' It was long before even the final table was made that the issue first appeared," he said.
There are also no intentions of making the dispute public as Theologis said he accepts that Jorstad does not believe there was a swap and has since moved on.
"Our last communication was over a month ago about the swap. I'm not making drama out of it, I'm not asking for him to pay me. I understand that if he doesn't remember it and I have no proof, it doesn't matter. It's over."
Theologis also said that he learnt his lesson and he "should always confirm my swaps 100%." Even though the player accepted Jorstad's stance, he said, "If I had that situation occur to me from the other way around…I would have reacted differently. I wouldn't have taken his stance."
He also denied any rumours of him doing it because he wanted to scam the pro player and called all the allegations of him lying about a swap, crazy. "I've been playing high stakes for a very long time now, and I've never had any financial disputes with anyone," he said.
How did the poker community react?
After Jorstad put up his post, the entire poker community immediately began to voice their opinions on the matter. A majority of the players seemed to be defending the Norwegian pro player. Pokercode founder, Fedor Holz replied, "I think he believes there was a swap convo between you, but swap is off if there's 0 recollection and no record."
Another player, Ian O'Hara said, "Based on this post and the texts I'd say no swap with 100% certainty." Among those who took Jorstad's side were Scott Ball and Allen Kessler.
Even mutual friend Patrick Leonard and Jorstad's partner in the Tag Team event, ultimately agreed that there was no swap.
What do you think? Was there a swap or not?
For more news and updates, keep reading Gutshot Magazine. Follow us on our social handles Facebook, Twitter, Instagram, and Telegram.
Photo Credit: PokerNews/PokerGO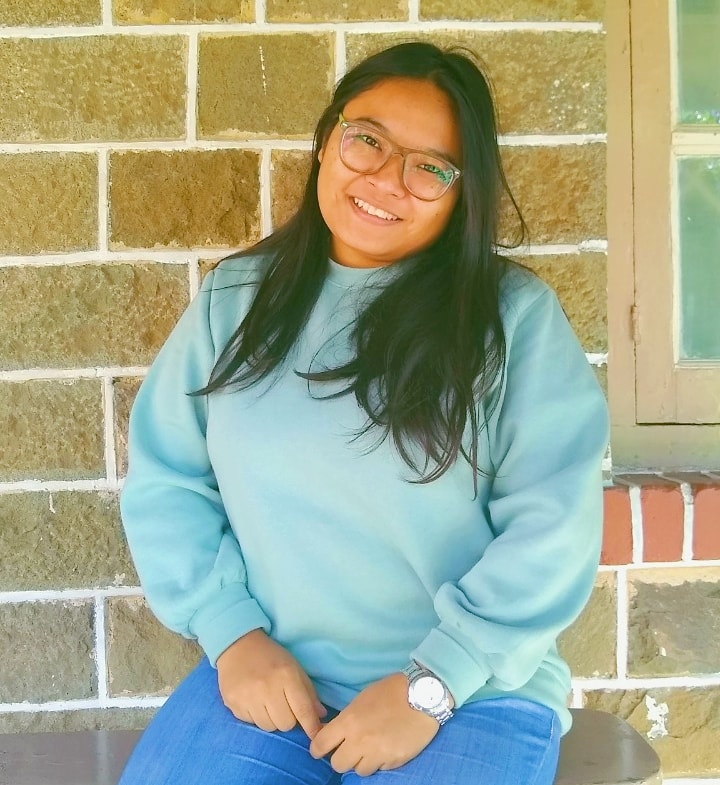 Donna Amo was a writer at Gutshot Magazine. She is a graduate from Sophia College of Women, Mumbai with a degree in English Literature. When this October born foodie is not writing content or poetry, she spends her time laughing at memes or watching series. Based out of Mizoram, she is drawn to all things nature and has a soft spot for puppies.
---
---
More News
---
Comments