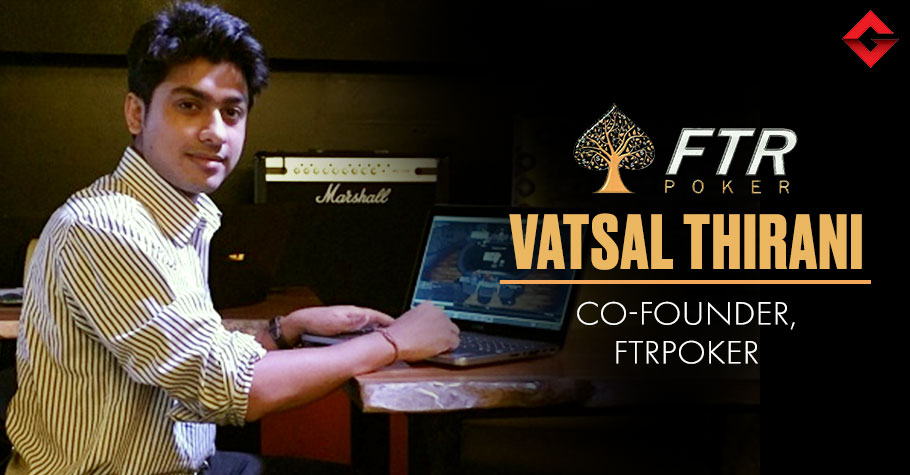 Poker
---
The Young And The Restless – Vatsal Thirani (FTRPoker.com)
We speak to Vatsal Thirani, co-founder of FTRPoker.com, a new entrant to the online poker space in India.
---
Interview with Vatsal Thirani, FTRPoker
Please tell us a bit about yourself
I was born in Gwalior, MP in 1989 where my father was a promoter in a Public Limited HDPE Cement Plastic Bag Manufacturing Plant. Like all my cousins, I was sent to a boarding school when I was 10 years old and always have been away from home since then. I studied at LAHS Gwalior (Primary), The Scindia School Gwalior (Secondary), DPS RK Puram Delhi (High School) and MIT Manipal (BE Computer Science). I am just about to awarded the C.F.A. (USA) charter. I believe that the thought process and entrepreneurial abilities built so far are a result of the education, mentors, friends and obstacles I got to experience during the time away from home. As of now, I am trying to grow as a person by adding value to businesses, people and systems around me.
How did you pick up the game of poker?
Just after I completed high school, my brother-in-law who had returned to India after college in the US introduced me to the game. We started playing min stakes and like the majority, I was immediately hooked. There was something special about the game, it required math, reading emotions, selling strength, protecting weakness or sometimes even disguising it.
In 2007, I went to Manipal to pursue Engineering, which of course took a backseat mainly due to the people, beaches, proximity to Goa amongst other reasons. Soon I got a chip set, spread poker to friends and like me, all of them got hooked. Started with INR 200 buy-in and moved on higher with time. Co-incidentally Kanishk Bansal, co-founder at FTRpoker (now BlitzPoker) was one of the first ones at the tables in Manipal. Poker spread like wildfire in Manipal then. There was a game going on though out the day at different locations. Manipal, I believe has added a lot to poker in India. It is overwhelming to see so many friends from Manipal adding value in a lot of ways.
---
ALSO READ: Jun-Jul 2016 Cover Story – Numbers Game (Kunal Patni)
---
Why did you decided to get into the business of online poker?
After a stint of 4 years in my family's business in Nepal selling automobile tires and trucks which I joined just after Manipal, I felt I needed to enhance my skill set. I was studying to write the GMAT to leave for the US for a Master's course, when I realized that only a fool would let go of the growth potential in India. That's when Kanishk and I got talking about the how we could add to this young industry by working at something we were passionate about. And that's how FTR came into existence.
Tell us about the key people in FTR.
The IPF team, Aditya Shetty, Kanishk Bansal and I are responsible for various functions at FTR. Each of us has been connected to poker before it became a business and I think that's the prime reason why we got together to build FTR. We feel FTR is a great tool to increase the awareness about the game in India.
What do you believe is different about FTR's offerings to the poker playing public?
FTRpoker has a top-notch UI with gaming code certified by iTech Labs, Australia ensuring a fair game play. It is built to ensure that your poker experience will be like never before. We see a lot of sites springing up with a limited vision only to make a quick buck and exit. That is harming the trust of the poker playing public in a big way. FTR is here to stay for a very long term. Our customer service, UI and response to the industry changes set us apart from the rest. That being said we are not in competition with any of the current operators as the day we start competing, our mission to grow poker in India will dilute.
What can players expect from FTR in the coming months?
We will be hosting a lot of MTTs, Cash Game Festivals, Freerolls across all stakes with superb promotions. It's a delight to see our cash tables full of players who are playing online for the first time. Existing players should expect to see a lot of new players on the FTR block giving a run for their money. There is ample of action across all stakes.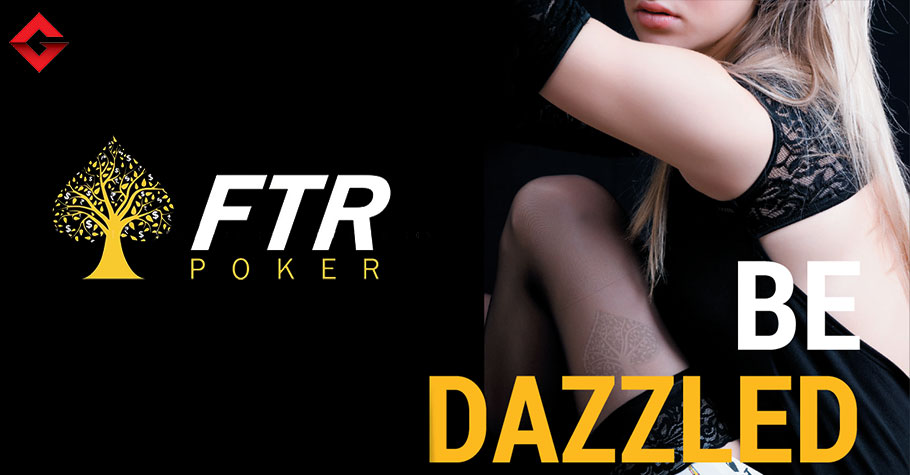 Any promotions or special offers being offered?
We have 100% First Deposit Bonus, Bad Beat Jackpot (already in six figures), Multiple Freerolls (daily) and GTD MTTs (bi-weekly) being offered at the moment. Do keep a lookout on our Facebook page or the website for the promotions as they are going to get bigger and better.
What is your vision of FTR?
FTR should add value to this beautiful game and help it go mainstream. We are representing Poker and will ensure that we grow this game to a level where the whole community including the players and operators in India performs at least at par with the one in the west. Hope to see you at the FTRpoker tables (rebranded to BlitzPoker in Aug 2020)!
---
(This piece was originally published in Gutshot Magazine Jun-Jul 2016 edition, and you can take a look at such pieces in our repository of all past editions by clicking here)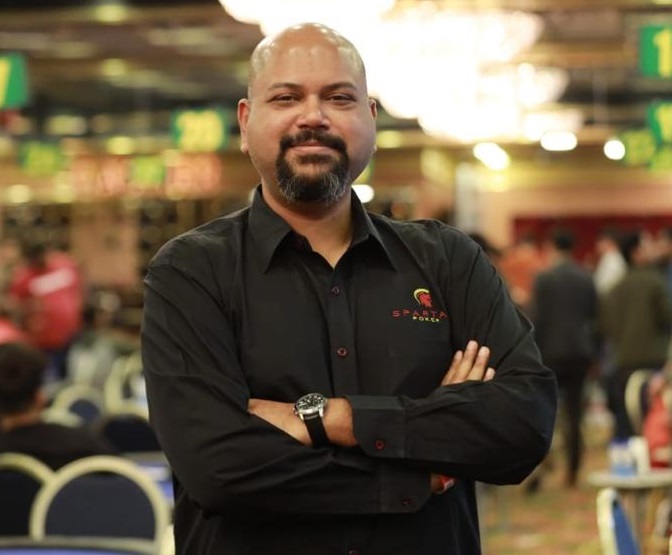 Peter Abraham is the editor-in-chief and co-founder of Gutshot Magazine. Involved with the Indian poker industry since 2009, he is also the co-founder of the India Poker Championship, a live tournament brand and online gaming platform SpartanPoker.com. Outside of poker, he is also a voiceover artist, fronts a classic rock band and is enthusiastic about teaching personal finance.
---
---
More News
---
Comments