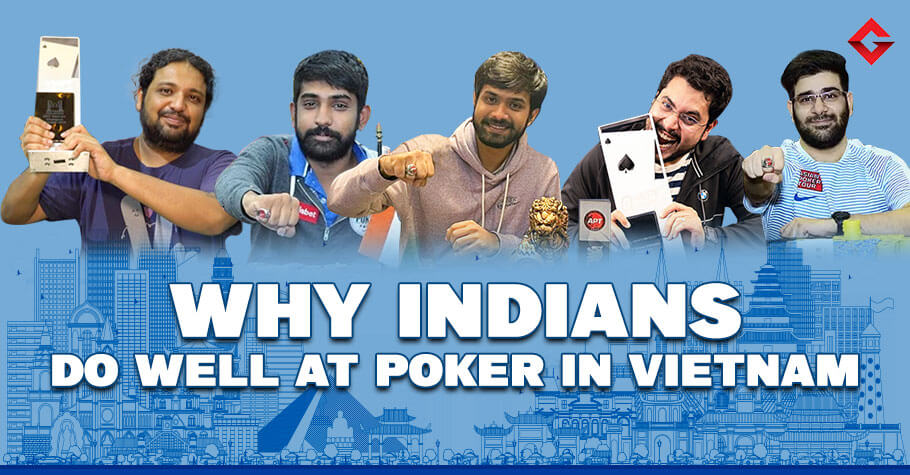 Poker
---
Vietnam – New Preferred Hotspot For Indian Poker Players?
A decade and more ago, we rarely heard about Indian poker players venturing out to play poker in international locations. With the possible exception of Aditya 'Intervention' Agarwal and a handful of others who travelled to play the World Series of Poker (WSOP) and some other events, not too many Indians had the big scores across Asia and the rest of the world.
However, in recent years, the scene has been changing, and changing rapidly. Super rapidly, I must add. Apart from a few massive cashes and obviously the four World Series bracelets won by our players, they've been taking a serious liking towards one specific Asian location. We're talking about Vietnam in particular, where titles coming home has now become a regular occurrence 🇮🇳.
Indian poker successes in Vietnam
Let's quickly roll back the clock to October 2018 where Dhaval Mudgal took down the World Poker Tour (WPT) Vietnam Main Event at the Pro Poker Club in Ho Chi Minh and it was quite honestly, a very historic moment for Indian poker. He beat 679 entries and bagged his highest live cash of VND 2.42 Billion (~ ₹76.02 Lakh).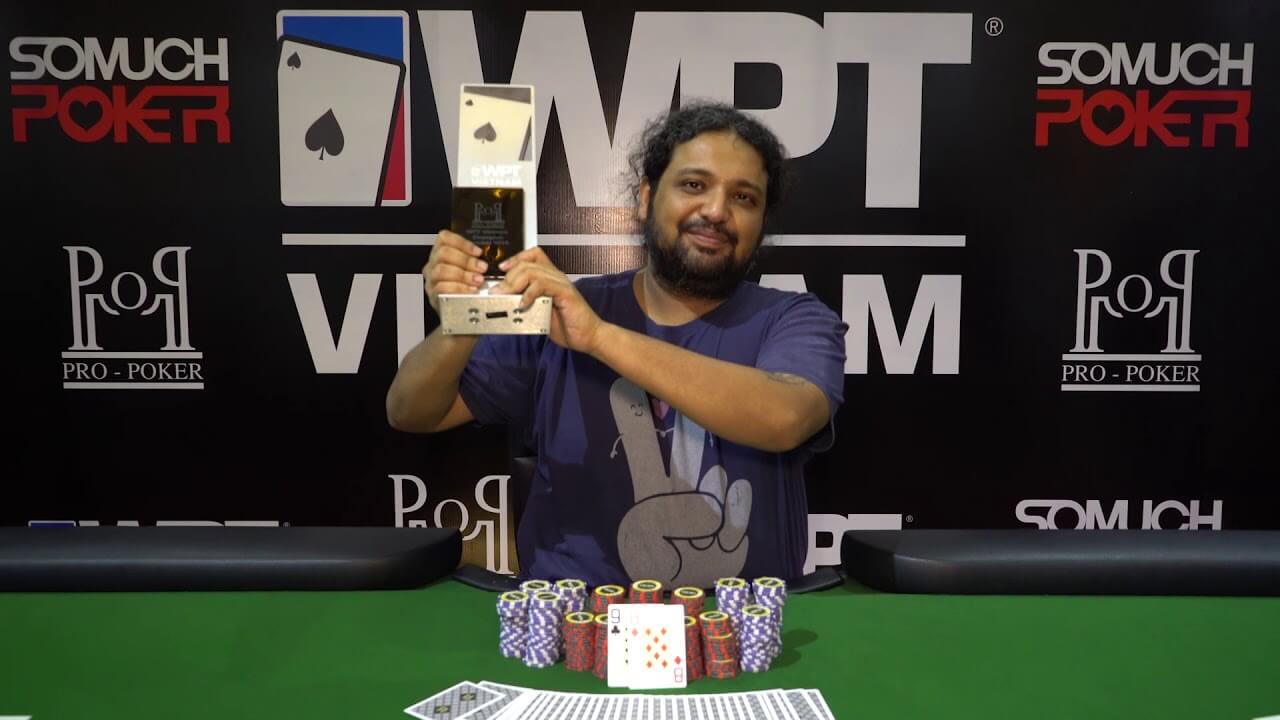 And just when you thought it'll be months or maybe years before the achievement was repeated in this part of the world, Abhinav Iyer shipped the Asian Poker Tour (APT) Vietnam Main Event in Jan 2019 for a fat pay-check of VND 2.27 billion (~ ₹69.52 Lakh). Iyer took the experience from that APT victory and several online victories to the live felts in Las Vegas where he won India's first solo WSOP bracelet later that year.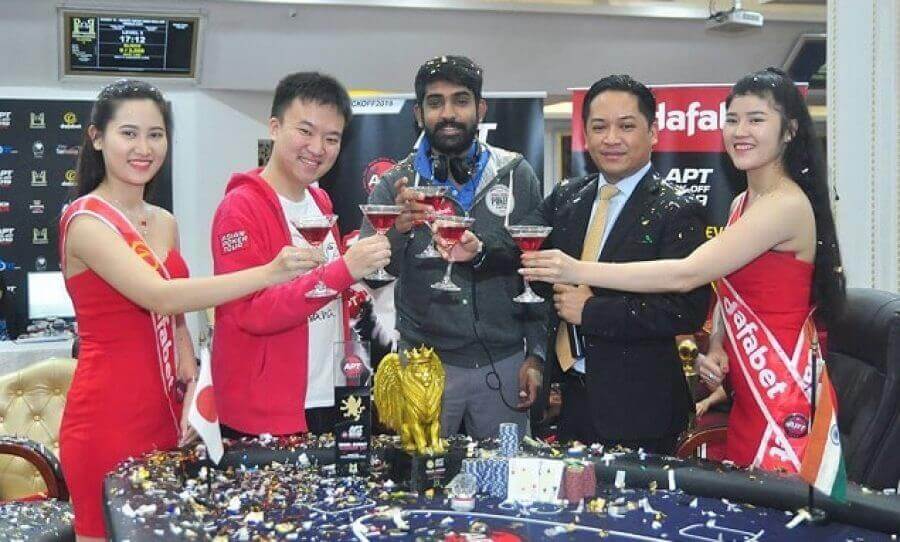 Such venues closer to home are proving to be stepping stones to success for Indians who want to get more live poker exposure, build their bankroll, and start playing more international events in western countries. The same year as Iyer's victory in Vietnam, Akshay Nasa also fought a heavy chip deficit and recovered to win the APT Vietnam Main Event in Nov 2019, which you can read about here. After a heads-up deal, Nasa secured the top prize of VND 1.48 Billion (~ ₹45.97 Lakh).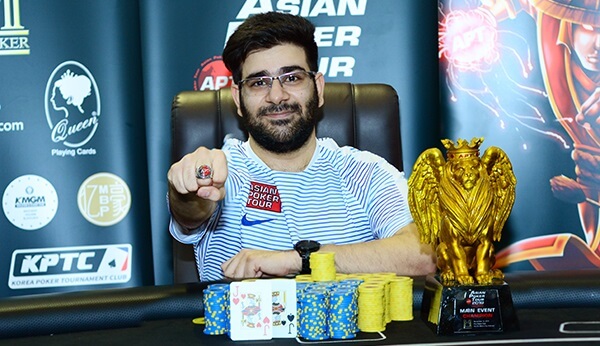 More recently, we saw live specialist Zarvan Tumboli taking down the WPT Prime Vietnam Main Event for a career-best live cash towards the end of May 2022. We're just seeing Covid-19 restrictions relaxing a little bit across the world and our pros are already making the most of it. He brought home top honours and added a whopping VND 3.04 Billion (~ ₹1.02 Crore) to his bankroll.
Zarvan Tumboli – WPT Prime Vietnam Final Table
Just a couple of weeks after Tumboli's victory, it was Shardul Parthasarathi's turn to lift another major trophy, becoming the first ever APT Loyal Hanoi Vietnam champion! He was the third shortest stack at the start of Day 3 where there were 56 survivors left and completed a stunning comeback to win and bank VND 1.92 Billion (~ ₹64.82 Lakh) in prize money.
He wasn't chip leading anytime during the FT either, and his victory was truly inspiring. We spoke to him immediately after he posed for all the pictures with his APT trophy. He said, "The win feels really good as I ran pathetic on the first two days. I bagged starting stack at the end of the first and second day! I think I was third-last in chips when Day 3 began too. It all worked out on Day 4 though."
Shardul Parthasarathi – APT Vietnam Hanoi Loyal Final Table
And what's the best part is that in both these recent Main Events in Vietnam, we had all-Indian heads-up games. Zarvan beat Ashish Munot in the WPT Main Event while Shardul also beat Munot in the APT Main Event. We definitely feel for Munot who ended as runner-up and wasn't able to lift the trophy in either event, but we're thrilled to see that our countrymen are having their own private poker parties overseas these days!
To put it further into perspective, these are just the major titles won in this country while several others have won smaller events here in the past. In 2018, Devesh Thapar and Adarsh Jayappa won titles at the Asia Poker League (APL) Road Series Vol.2 and more recently, another one of our bracelet winners Aditya Sushant won a PLO Event at WPT Vietnam 2022.  
Why Vietnam though?!
"Honestly I think the Indian crew will crush wherever we go now! Vietnam and India have some similarities in the sense that people are generally aggressive and yet like to have fun while playing. With the Indians results in the last few years I just hope they don't ban us 😂. The cost of living is cheap, the market is growing very fast, and it's generally a fun country to travel in, so Vietnam will keep growing as a poker destination," said WPT Vietnam 2018 champ Dhaval Mudgal about Indian exploits in this region and why they prefer Vietnam.
Recent winner Zarvan Tumboli also spoke to Gutshot Magazine about what he thinks makes Vietnam an attractive location for Indian poker professionals. "It surely is one of the most convenient and go-to international live poker destinations. The city is lively, fun and has a good vibe. They have a hassle-free and smooth visa process too."
He spoke about how he rates Indians in comparison to the overall fields usually witnessed there, saying, "Personally, I would say we Indians have a significant edge over these fields and poker in Vietnam is just about picking up. Apart from the few Vietnamese regs, there are many recreational players and then there are regs and pros from different countries too, so it's a good mix at the tables."
Indian flag waving high
The future of Indian poker is now in good hands because young teenagers and college students will be reading about such victories overseas and getting inspired daily. They'll be seeing how players are doing this professionally and being successful too, although we'd like to remind everyone that these pros are extremely disciplined and have put in months and years of hard work and efforts before these successes come around!
It's now becoming easier for a bigger Indian group to travel to such locations because online poker websites in India also sometimes partner with Asian and global live poker brands. These associations allow players to grind and win online satellites and packages at much cheaper rates than they would have to pay if they travelled abroad on their own bankrolls.
What's next on Vietnam's poker schedule?
The next event at India's new favourite poker destination is APT Vietnam Ho Chi Minh 2022 which is scheduled between 8-17 August 2022 at the Saigon Poker Club in Ho Chi Minh City. We're sure to see a large Indian contingent here as well and we're not accepting any bets on another Indian Main Event victory, because the chances of this happening again are now pretty high. Check out the APT official website for all updates on the schedule and other details.
And for more updates on poker from across the world, stay tuned to GutshotMagazine.com…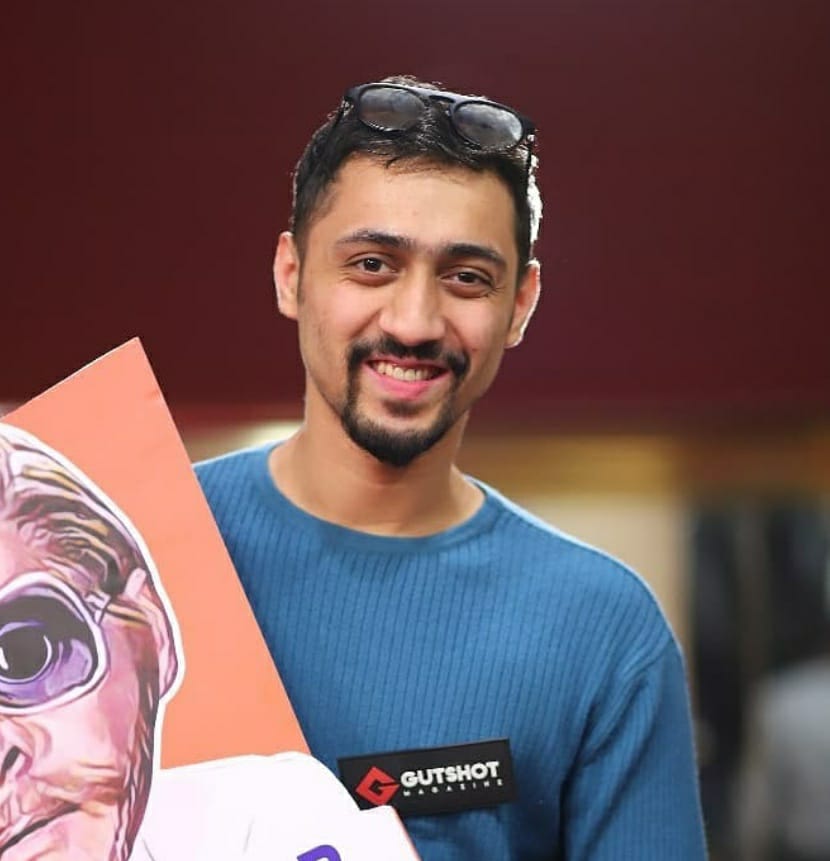 A graduate in Business Management, Dwayne began his career as a content writer for a virtual sports betting company and then for Gutshot too. Now, he heads marketing and business operations at Gutshot and while he's no expert in poker, he enjoys the occasional weekend home games. He was introduced to the industry in 2017 and has made quite a few friends along the way. Outside of poker, he is an avid cricket and sports fan, loves his bikes and of course, a good party! If you want to reach out to him for partnerships and collaborations, feel free to send a message at dwayne@gutshotmagazine.com.
---
---
More News
---
Comments