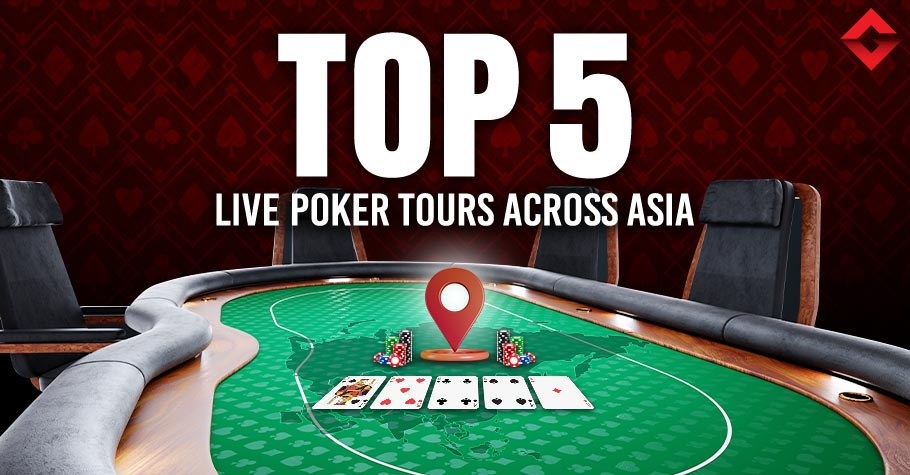 Poker
---
28% GST On Online Sites? Try These 5 Asian Live Poker Tours
Everyone's been a bit upset about the new taxation policies in India, which includes 28% GST on all deposits to online poker and other real-money gaming platforms in the country. Professional poker players already have unfavourable tax policies in India and now, the situation seems to be slightly stickier. So, why not consider some of the established or even the upcoming live poker brands which host events from time to time across the Asian continent.
Indian players have always been starved of enough of live poker action in the country but now, there are live poker tours taking place every month in neighbouring countries like Vietnam, Cambodia, Philippines, South Korea, Taiwan, and more. Asian live poker tours have gained significant popularity in recent years, now attracting players from all over the world. These tours offer a diverse range of poker experiences, from high-stakes tournaments to more casual events.
If you've played live poker tournaments in India, you're probably already aware of the likes of India Poker Championship (IPC), Deltin Poker Tournament (DPT), and Baazi Poker Tour (BPT). Here on this page, let's look at an overview of some of the top Asian live poker tours which are easily accessible and host pocket-friendly events on their series schedules as well:
1. Asian Poker Tour (APT): The APT is one of the most well-known poker tours in Asia. Established way back in 2008, it features a series of events held in various Asian countries, including the Philippines, Vietnam, and South Korea. The tour includes a mix of No-Limit Texas Hold'em and other poker variants, and has a loyal following of both local and international players. The likes of Abhinav Iyer, Akshay Nasa, and Shardul Parthasarathi are Indians who have won APT Main Events in the past, in case you needed that added motivation from them.
2. PokerStars Asian Championship (APPT): The APPT, organised by PokerStars LIVE, was one of the most prestigious poker tours in the region. It travelled to destinations like Macau, Manila, and South Korea. Players could participate in a wide range of tournaments, including the Main Event. Indian players have been making a name for themselves in this series as well, with Zarvan Tumboli winning the APPT Cambodia Mini Main Event last year.
---
ALSO READ: Top 5 Poker Destinations in Asia
---
3. U Series of Poker (USOP): The USOP began in 2021 as an online poker series but they've started growing in popularity in live poker in the last 12 months or so. With their events held in Taiwan and Vietnam so far, this is an upcoming tour that Indians players will be looking at, as they make it very affordable for players with accommodation packages, early bird discounts, and several satellites being held too. Indian pro Kunal Patni won their High Roller: The Finale in September 2023, taking home a whopping VND 2.4 Billion top prize.
4. Vietnam Series of Poker (VSOP): Vietnam's poker scene has been on the rise, and the VSOP has contributed to this growth. It offers a mix of events in various cities in Vietnam, bringing together poker enthusiasts from the country and abroad. VSOP owns their own poker club in Hanoi, Vietnam, and they also partner with big operators like World Poker Tour (WPT), Ace Poker League (APL), APT, among others.
5. Poker Dream: Another newer live poker tour on the scene, Poker Dream began in 2022 and so far, they've already hosted many successful events in Vietnam, Malaysia, Taiwan, and Manila in 2023. They also launched the exciting Dream Player of the Year (DPOY) standings this year; Malaysia's You Jun Hong was the DPOY 2023 winner and he took home not only the trophy but also $15,000 in tournament credit.

Of course, there are many other existing and budding live poker tours across Asia including the Ace Poker League (APL), Top Joy Poker Tour (TJPT), World Poker Tour (WPT), All Japan Poker Championship (AJPC), Hong Kong Poker Players' Association (HKPPA), and more. Do your research well, find some travel buddies, calculate your budgets well in advance, and have fun playing in some of the best Asian live poker series out there!
For more news and updates, keep reading Gutshot Magazine or follow us on our social media handles. We are present on Facebook, Instagram, Twitter, and Telegram.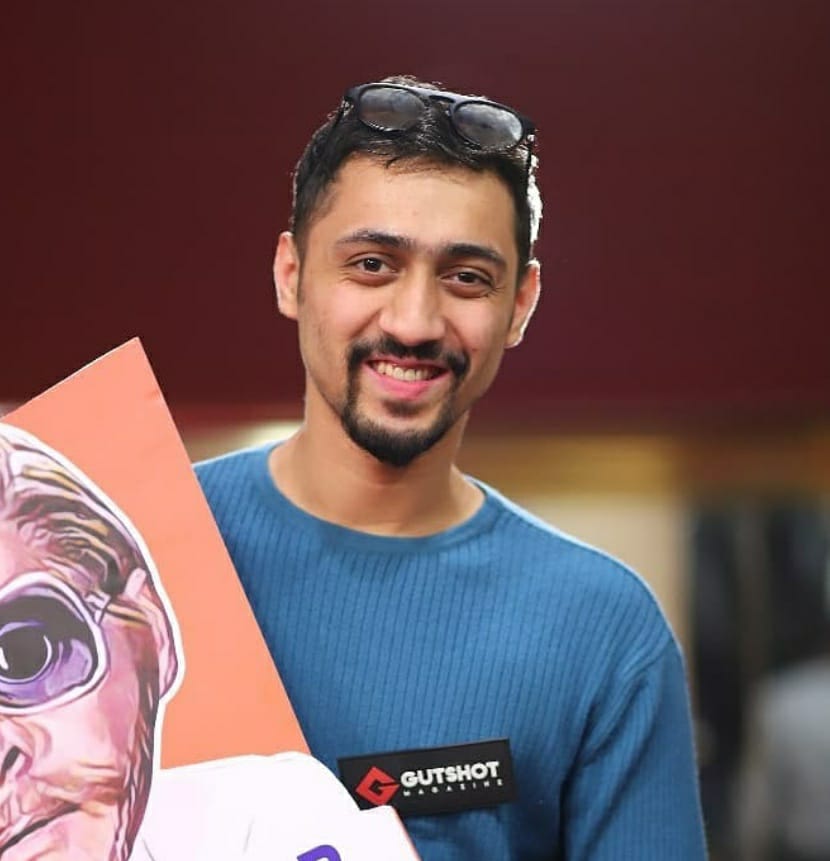 A graduate in Business Management, Dwayne began his career as a content writer for a virtual sports betting company and then for Gutshot too. Now, he heads marketing and business operations at Gutshot and while he's no expert in poker, he enjoys the occasional weekend home games. He was introduced to the industry in 2017 and has made quite a few friends along the way. Outside of poker, he is an avid cricket and sports fan, loves his bikes and of course, a good party! If you want to reach out to him for partnerships and collaborations, feel free to send a message at dwayne@gutshotmagazine.com.
---
---
More News
---
Comments