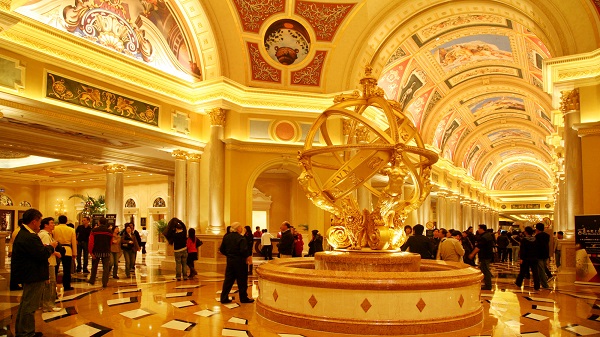 Poker
---
Top 5 Poker Destinations in Asia
The game of poker in Asia is slowly catching up with the rest of the world, with the number of live poker events across the continent increasing day by day. For all those lovers of this skilful card game, we have listed down some of the best and also most convenient places to play poker in Asia. Keep reading for our list of the top five poker destinations you must visit in Asia…
1) Macau, China
The former Portuguese territory of Macau has slowly become the 'Gaming Capital of the East', and is easily the best destination for poker lovers in Asia today. Why we say it's the best? The region boasts of 40+ casinos, including the likes of the massive Venetian Casino Resort, Grand Lisboa, City of Dreams Macau, Sands Macau, Wynn Macau and many more. These are extremely similar to sister casinos in Las Vegas, with Venetian Macau being the largest casino in the world and also the largest single structure hotel building in Asia.
Across the region of Macau, more than 300 live poker rooms operate each day, all within an area of just 11 square miles, so you are spoilt for choice and don't need to spend much on travelling. Need any more convincing that this is one of the best poker destinations in Asia? Macau also happens to be very accessible, situated less than 40 miles from Hong Kong, and the region has been raking in way more money than Las Vegas since years now (more than seven times the revenue of Las Vegas at one point). Currently, there is a slight lull in the region due to regulatory issues, with the Poker King Cup being cancelled most recently.

Irrespective, the poker experience that you can get in Macau is something you may not get in any other part of the world. So, if you are in Asia, you know you're going to be in for a supreme poker experience if you hit one of these famous casinos in Macau. For more details on where to play poker in Macau, you can click here.
2) Manila, Philippines
Philippines is another must-visit for poker enthusiasts, with locations like Cebu, Paranaque, Pampanga, and of course, the capital city of Manila, all being home to casinos and poker rooms. Gambling is literally a way of life for Filipinos, and Manila is the hub of gambling activities in the country. The Philippine Amusement and Gaming Corporation (PAGCOR) is said to employ over 11,000 people in the gaming industry.
According to the Global Poker Index (GPI), Manila was said to have held the same number of poker tournaments as Macau in 2014 – 85, but the money raked in by Macau was 5 times that of Manila. However, the game of poker is taking off in Manila too, and could possibly even overtake Macau in the future. English happens to be one of their national languages, while the costs of accommodation in the country is also pretty economical, which attracts a lot of tourists, including Indians.
With the Macau Government placing a lot of restrictions on table games in the region, Manila could soon become the first-choice poker destination in Asia. The most spectacular of the country's casinos can be found on the shores of Manila Bay, within a Las Vegas styled complex known as 'Entertainment City', where a couple of billion-dollar casinos have opened up. The likes of Okada Manila and the New World Manila Bay Hotel are some of the most popular casinos in the country; you must visit these to play a game or two of poker. Another very famous location here is the Solaire Resort and Casino, and its success means a second Solaire property will begin construction this year in Quezon City.
3) Singapore
Here's another gaming destination in Asia that can't be ignored – Singapore! The country is still far behind Macau when it comes to revenue generated by gambling across the country, mostly due to 'strange laws' enacted for gambling. You will be very shocked to know that while they generate a lot of gambling money each year, Singapore has only two casinos – Resorts World Sentosa and Marina Bay Sands, both opening their gates to customers in 2010. While locals have to pay a high entry fee of SGD 100, entry is free to foreigners.
The stunningly designed Marina Bay Sands casino lights up the sky above Singapore, boasting of three towers, multiple restaurants, an infinity pool and also a few nightclubs. The Singaporean casino model is so good that IT veteran Mohandas Pai recently called to have a similar casino model in Goa, India. For live poker, there happens to be only one legal poker room in Singapore, in the smoking section of the Resorts World Sentosa casino.
A small room with just 7 tables, this is probably the reason why big brands like Asia Poker League (APL), Asian Poker Tour (APT) and Asia-Pacific Poker Tour (APPT) have never hosted any major tournaments series here. However, if on holiday to this beautiful country, do visit Resorts World as this is a good way to walk away with stunning poker profits. Why? There is absolutely no tax collected on poker earnings in Singapore!
4) Ho Chi Minh, Vietnam
This happens to be one of the quickest growing poker hotspots in Asia. Their currency means a huge flock of Indian players can afford buy-ins to the major poker tournaments being held in Ho Chi Minh. In addition to that, flights from the Indian capital New Delhi to Vietnam begin from as low as INR 12,000. Ho Chi Minh has been a happy hunting ground for Indian poker players, with Dhaval Mudgal shipping the WPT Vietnam Main Event last year and earlier this year, Abhinav Iyer shipping the APT Vietnam Main Event.

Now there are plenty of casinos in Vietnam, but Ho Chi Minh in particular is attracting majority of the poker crowd. New World Saigon Hotel, Grand Hotel Saigon and others are good casino hotels to visit, with Saigon being the earlier name of Ho Chi Minh. However, the most famous of these has to be Pro Poker Club, which is home to most of the international poker series that take place in this part of the world.
In a country where locals have been largely banned from entering casinos, the Pro Poker Club accepts memberships from foreign players as well as locals. The best part about poker in Vietnam is that it wasn't too long ago that the first poker club was opened and it has barely been a couple of years that Pro Poker Club is functioning too. Few years down the line, this could be your go-to Asian poker location!
5) South Korea
South Korea as a country has been very conservative when it comes to gambling and while they have quite a few casinos, the idea behind them was more to generate dollars from tourism and foreign spenders, rather than establishing a domestic gambling market. As of 2018, South Korea had 23 casinos and most of them are large integrated resorts, but their local citizens aren't allowed entry into any of them, except for the Kangwon Land Casino.
A lot of the locals who have the love for gambling have to travel to Macau, Singapore and other regions due to the fact that gambling is 'illegal' in their own country. However, South Korea is developing at a rapid pace for the international market, and hosting popular global series like Asian Poker Tour (APT) and the Triton Super High Roller Series may help spread awareness and change the existing laws for locals as well.
The Paradise Casino in Seoul and the Landing Casino in Jeju Shinhwa World, Jeju, are two of the most popular places to play poker here. This is a viable option for Indian poker players as well, considering that the currency is inferior to the Indian Rupee as well. Jeju has recently become a popular destination with PokerStars bringing Red Dragon to the island, while the Triton Poker series recently began its second stop here in successive years.
Apart from the regions mentioned above, we're seeing a huge boom in India too, but here, it is mostly restricted to online poker, as live poker is only legal in a few states like Goa, Sikkim, etc. Similarly, Sri Lanka is a brilliant poker location, especially for those visiting the island country on holiday. Top casinos like Bally's and Bellagio run poker games through the year and many Indian brands have started hosting tournaments in Sri Lanka too.
Another upcoming poker location in the years to come could be Taiwan, where APT just completed their first ever series and Chow Cliff was declared winner of the Main Event. For more knowledge on the current poker scene in India, Asia, or any other part of the world, keep following GutshotMagazine.com…
For more news and updates, keep reading Gutshot Magazine or follow us on our social media handles. We are present on Facebook, Instagram, Twitter, and Telegram.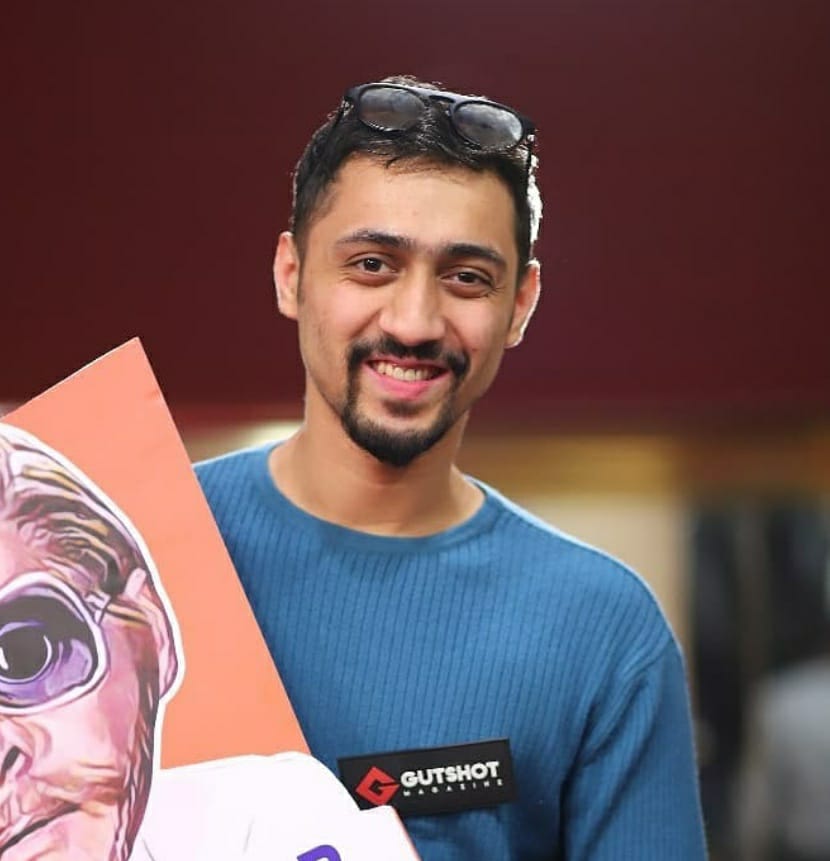 A graduate in Business Management, Dwayne began his career as a content writer for a virtual sports betting company and then for Gutshot too. Now, he heads marketing and business operations at Gutshot and while he's no expert in poker, he enjoys the occasional weekend home games. He was introduced to the industry in 2017 and has made quite a few friends along the way. Outside of poker, he is an avid cricket and sports fan, loves his bikes and of course, a good party! If you want to reach out to him for partnerships and collaborations, feel free to send a message at dwayne@gutshotmagazine.com.
---
---
Comments