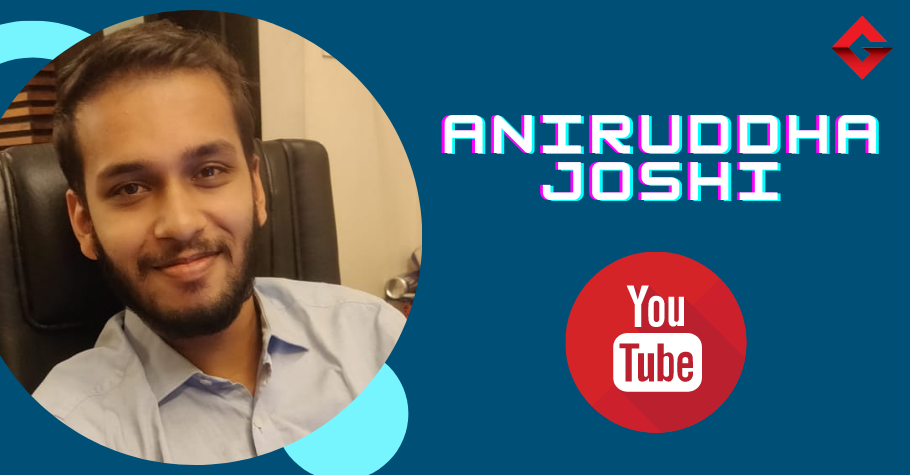 Poker
---
Streaming Live: Aniruddha Joshi Tells All
Many enthusiastic poker players in India are doing their best to present the game in a positive light. As YouTube streaming is one of the most accessible ways to do so, a number of players have started their own channels on the platform. We got a chance to speak with Aniruddha Joshi who started streaming quite recently. The young poker fanatic is just 22-years old and is already in the line to become a well-known name in the online poker circuit. An avid streamer, Joshi has also hosted multiple streams on his YouTube channel and has even streamed with India Poker Players Association (IPPA).
Born in Pune, Joshi has been living in Mumbai for the past seven years. His introduction to the mind sport happened via Zynga. After familiarizing himself with the game on the popular gaming platform, he went on to play on Adda52 back in 2017. "My first big score was around 20K where I shipped a tourney on Adda52. My parents being the typical Indian parents were sceptical about me getting addicted to gambling and losing a lot of money. So, I had to keep playing poker a secret from them for quite some time," Joshi recalls.
Soon after that, he started playing on other sites like PokerStars, Spartan Poker, PokerBaazi, etc. "I never really got to play cash games a lot, always used to play MTT's. My first score of over 50K came on PokerBaazi after I had sattied my way to a Sunday flagship and ran deep. I later switched to Pocket52 and got my biggest score there (1.5 Lakh) which I had won while streaming."
ALSO READ: Streaming Live with  Anujkumar Kodam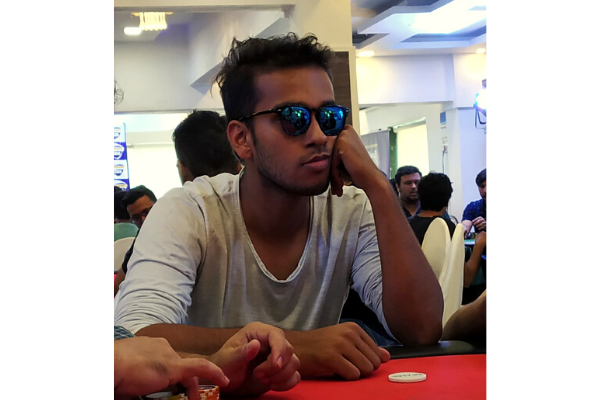 One of his most recent wins was on Poker Dangal's Glory series, which also earned him a spot on team Kolkata Kings for Poker Sports League (PSL) Season 3 Virtual. Talking about this, Joshi said "I was streaming for IPPA when I made it to Day 2 of Glory. Which I shipped in a somewhat crazy manner. I was 6/6 on the FT, and from there onwards it was no looking back. But after that, I was able to outplay my opponents and beat the final person standing between me and the title even though he started with a 1.5:1 chip lead."
Here are some excerpts from our interview with Aniruddha Joshi:
How did you get into streaming?
"I started streaming because a few people in the monster poker club had asked me if it would be fine for them to watch when I play. Having coached a batch, I thought it would be great to start streaming and help people learn. I started streaming in June or July 2020. The lockdown gave me the opportunity to put in more volume as I lost my job as a basketball coach, which left me with a lot of free time."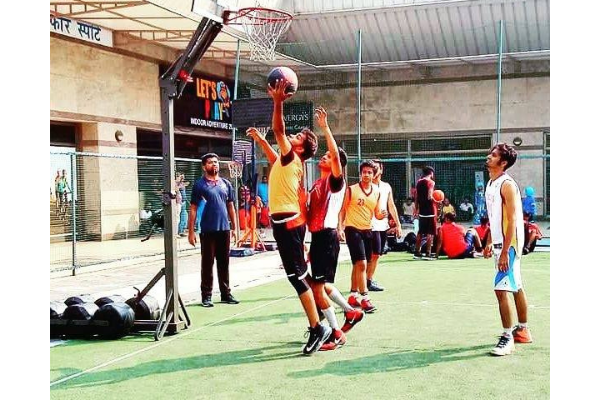 What's your streaming schedule like?
"I have been trying to put my streams in a schedule, right now, it varies from 3-5 days a week. But I'm trying to move to a three day per week schedule. My Sunday streams are always on though."
ALSO READ: Best Poker Twitch Live Streams
Since most of your streams have you playing on Spartan Poker, tell us more about your experience.
"I do play a lot on Spartan Poker, however, I try to stream on other sites as well. My experience on Spartan Poker has been amazing. They have great GTDs and some crazy value tournaments, so it's always fun to play there and you also get to play against some of the best players. They also have great series running, like FTS and IOPC and shipping even one of their Main Events can be life-changing. So yeah, definitely love playing there!"
What is the scope of poker streaming in India?
"Poker streaming in India can get really big. The game itself is growing exponentially, so will the streamers and viewers to the streams. For a lot of people, streams are the best ways to learn, especially for beginners, it's free, and fun. It is of course not even close to getting actual coaching, but you do pick up on a lot of stuff. Plus for sites, streaming is a great way of promoting their platform. I believe streaming will be the next big thing in the country."
What are your future plans as an aspiring streamer?
"For my future, I want to start a Twitch account soon and capture a wider audience by providing them with a mix of entertainment and knowledge. I'm also trying to portray poker in a positive light so that people realise it isn't gambling or a game of chance, but a game of skill."
Name a poker player you look up to and tell us why.
One of the players I look up to is Sushi (Aditya Sushant). He was the captain of my team this PSL, and he is an absolute beast! Having won a WSOP bracelet, he's probably one of the top players in the country. He is so humble and yet exactly to the point. His leadership skills are amazing, and I got to learn a lot from him.
What is the one thing that your fans do not know about you?
"I am actually a very private person, but I guess one of the biggest things they don't know is that when I shipped the Glory tournament on Poker Dangal, I was actually in a hotel room, out of town on a business meeting. I wasn't even going to play Day 2 and played a major chunk of it on my phone while in the meeting. I only started playing on my laptop when there were around 12 remaining players."
ALSO READ: Aniruddha Joshi wins PokerDangal's GLORY series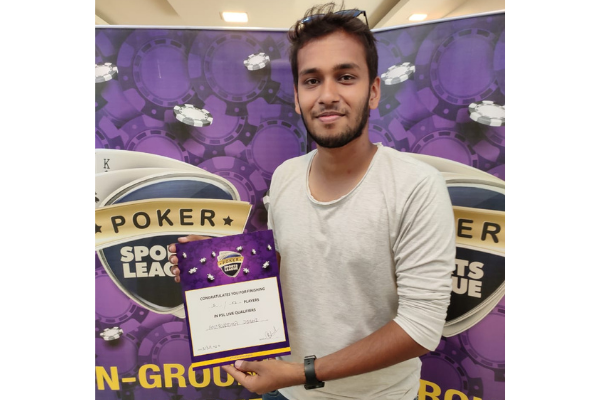 Among his interests, Joshi also loves playing various sports, going on treks etc. He is also a big foodie and loves to try out different cuisines. With his passion for teaching and poker, we can definitely expect him to become one of the most successful poker streamers in the country.
For more Streaming Live content, keep reading GutshotMagazine.com. Follow us on Facebook, Instagram, and Telegram.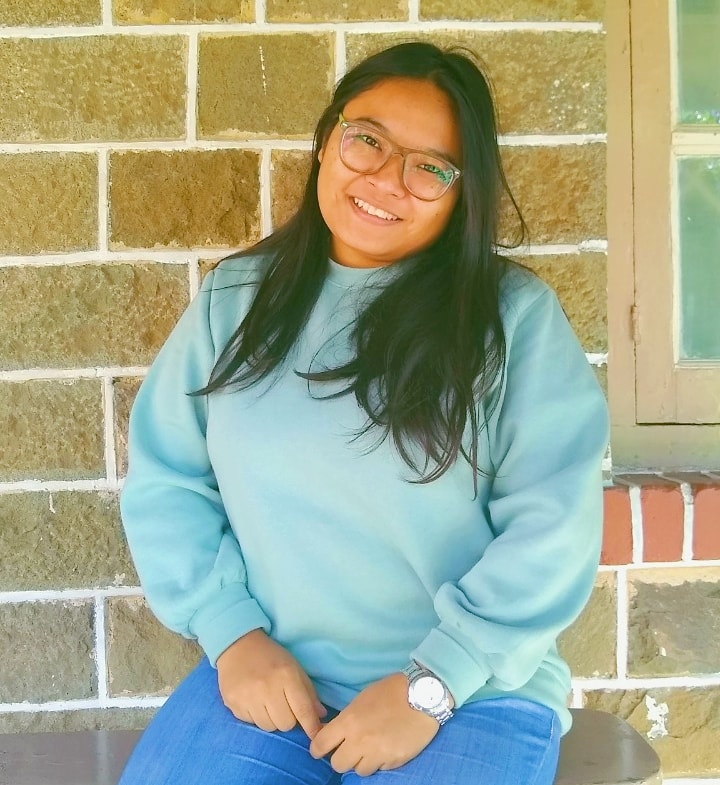 Donna Amo was a writer at Gutshot Magazine. She is a graduate from Sophia College of Women, Mumbai with a degree in English Literature. When this October born foodie is not writing content or poetry, she spends her time laughing at memes or watching series. Based out of Mizoram, she is drawn to all things nature and has a soft spot for puppies.
---
---
More News
---
Comments