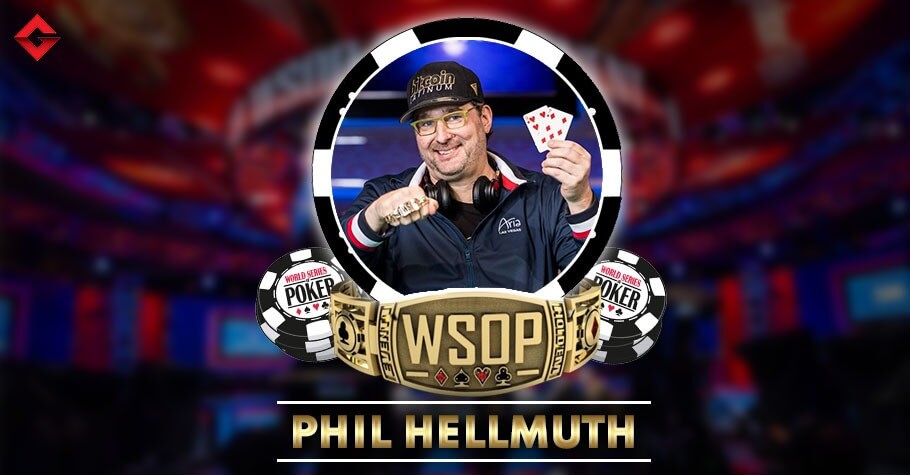 International
---
List Of All Phil Hellmuth's WSOP Bracelets
We often discuss and debate about who is the best poker tournament player of all-time?! And to come to a conclusion, we discuss criteria like titles, tournament winnings, competition played against, duration of being at the top, and much more. But if we go only as per the list of World Series of Poker (WSOP) gold bracelets, we have a clear winner for all of you reading this. 
We're talking about the one and only Phillip Jerome Hellmuth Jr., more popularly referred to as just Phil Hellmuth or 'The Poker Brat'. He was only six years old when the first ever WSOP series was held in 1970 at the Binion's Horseshoe in Las Vegas, and not many would've known at that time that he would go on to become one of the most celebrated poker players in the history of the game.
Today, we're not going to concentrate on Hellmuth's local victories or cash game exploits or his overall tournament winnings – which happens to be in excess of $29 Million – but we're going to talk about his career WSOP bracelets. Over time, not a single poker player has managed to win more WSOP titles than Hellmuth, sitting on top of the list with 16 shiny gold bracelets!
---
ALSO READ: Phil Hellmuth Wins Historic 17th Bracelet In Super Turbo Bounty 
---
Phil Hellmuth's social profiles 🌐
He opened his WSOP bracelet account in 1989 when he burst on the scene as a 24-year-old kid from Wisconsin, USA, and he left everyone impressed. One would think he'd do some warming up and win a few side events but young Phillip had other ideas. He came, he saw and he conquered the WSOP 1989 Main Event, beating 178 entries to the title of world champion, pocketing a sweet payday of $755,000.
All the stats in this article are updated as of 2nd July 2023
Following that victory in 1989 where he became the youngest to win a WSOP Main Event (at the time) after beating another poker legend Johnny Chan in heads-up, Hellmuth became a regular face at the World Series of Poker in Las Vegas. People started looking forward to seeing him in action, and his fans and followers increased every year.
He won his next title in 1992 and had one of the best years of his poker career in 1993, where he bagged three gold bracelets in a single season, which he hasn't been able to replicate in his career again till date. In 2012, he went on to win the WSOP Europe Main Event for €1.02 million, which made him the only player to win both WSOP Main Events in America and in Europe (record still stands).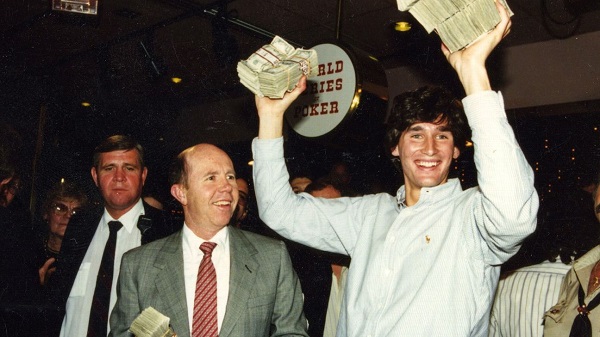 He's got no WSOP Circuit rings and has no World Poker Tour (WPT) titles to his name either, so it's safe to say he brings his best to the main World Series tournaments only. His overall WSOP stats include 16 bracelets, 64 final table finishes and a whopping 180+ career tournament cashes. Safe to say that the brat is a WSOP legend?!
The longest gap he's found himself having without a WSOP bracelet was between 2007 to 2012 but he ended the dry spell with a bang in that year, winning not only his maiden Seven-Card Razz title but also winning the Europe Main Event. And if you see his list of bracelets, they've not come from a single variant of the game but multiple variants including Razz, 2-7 Lowball and others, which further shows what an accomplished poker professional he is. 
List of Phil Hellmuth's WSOP bracelets
WSOP 1989 – $10,000 World Championship – $755,000
WSOP 1992 – $5,000 Limit Hold'em – $168,000
WSOP 1993 – $1,500 NLHE – $161,400
WSOP 1993 – $2,500 NLHE – $173,000
WSOP 1993 – $5,000 Limit Hold'em – $138,000
WSOP 1997 – $3,000 Pot Limit Hold'em – $204,000
WSOP 2001 – $2,000 NLHE – $316,550
WSOP 2003 – $2,500 Limit Hold'em – $171,400
WSOP 2003 – $3,000 NLHE – $410,860
WSOP 2006 – $1,000 NLHE with rebuys – $631,863
WSOP 2007 – $1,500 NLHE – $637,254
WSOP 2012 – $2,500 Seven-Card Razz – $182,793
WSOP 2012 – €10,450 WSOP Europe Main Event – €1,022,376
WSOP 2015 – $10,000 Seven-Card Razz – $271,105
WSOP 2018 – $5,000 NLHE – $485,082
WSOP 2021 – $1,500 No Limit 2-7 Lowball Draw – $84,851
WSOP 2023 – $10,000

Super Turbo Bounty – $803,818
It's been 34 years since Hellmuth first showed up at the World Series, and he's still crushing it, winning his last bracelet at the WSOP 2023 series in Event 72 Super Turbo Bounty for a payday of $803,818. He has been on top of his game and remains to be the only poker player with the highest number of WSOP gold bracelets with the tally standing tall at 17.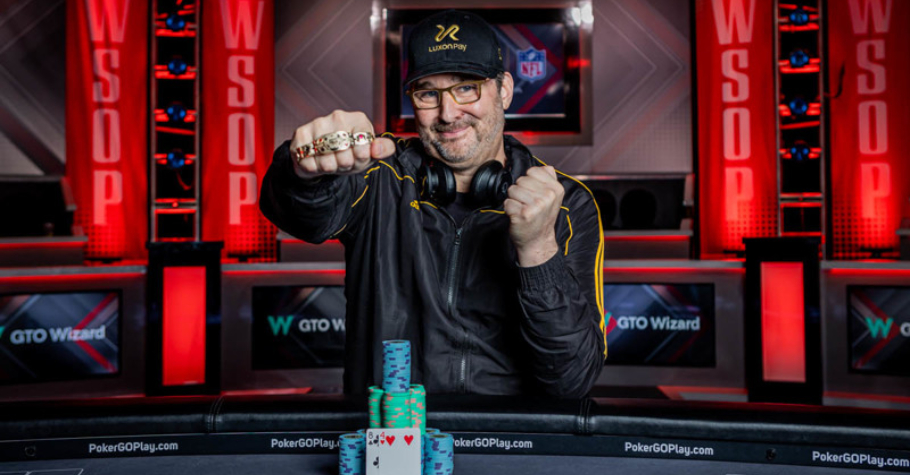 Phil Hellmuth Wins Historic 17th Bracelet In WSOP 2023 Super Turbo Bounty
How many do you think he'll get by the time he decides to hang up his boots?! Leave your comments to let us know your predictions. And for more updates on the top poker news from around the world, and similar articles listing down the poker achievements of the biggest poker players, stay tuned to GutshotMagazine.com.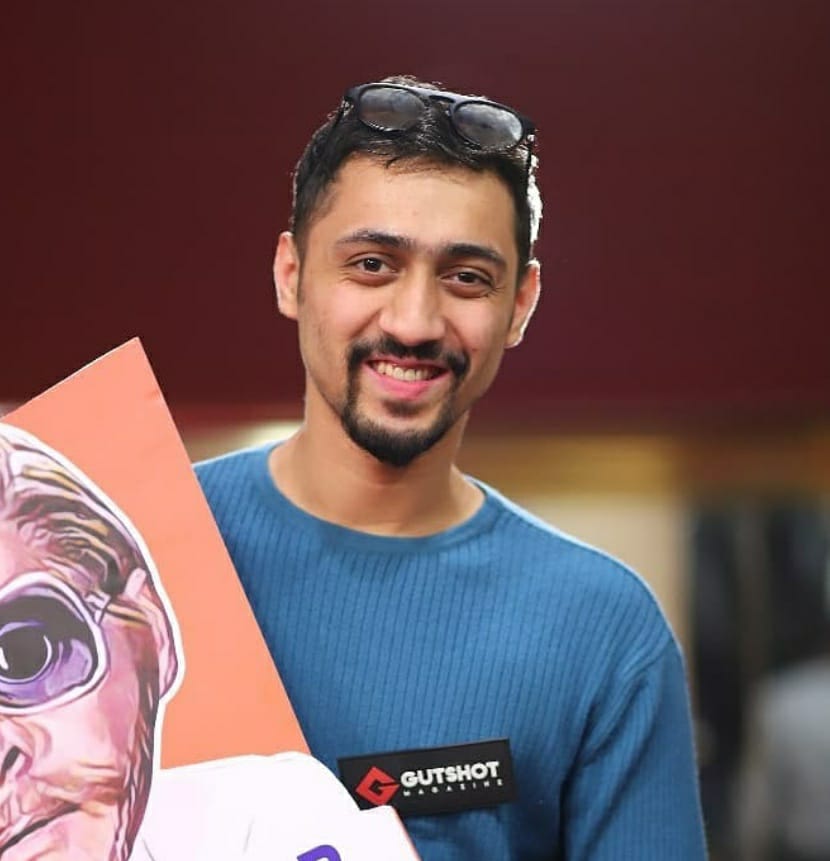 A graduate in Business Management, Dwayne began his career as a content writer for a virtual sports betting company and then for Gutshot too. Now, he heads marketing and business operations at Gutshot and while he's no expert in poker, he enjoys the occasional weekend home games. He was introduced to the industry in 2017 and has made quite a few friends along the way. Outside of poker, he is an avid cricket and sports fan, loves his bikes and of course, a good party! If you want to reach out to him for partnerships and collaborations, feel free to send a message at dwayne@gutshotmagazine.com.
---
---
More News
---
Comments