Poker
---
Gutshot Users Get an Exclusive 25% Discount on Pokercode!
Gutshot Magazine is always trying to bring to you the best in online and live poker deals from across the world, whether that means getting you good deposit options online or free tickets to high-value tournaments or even discounts to the top poker courses. Today, we're bringing to you yet another major deal that you won't be able to resist.
You all know of German pro Fedor Holz, right? In case you don't, we'll summarize him for you – a wiz-kid who has earned over $32 million in live poker winnings in the matter of a few years, so much that he could retire from playing the game full-time at an age when most people are planning on beginning their careers (24).
One of the brightest minds in the game, Holz took to coaching a couple of years back and used to charge anywhere from $2-6k an hour for personal poker coaching. Soon later, he become one of the founding members of the Pokercode, a platform where poker players could avail of his coaching, at much cheaper prices too.
Earlier this year, Gutshot even interviewed Fedor regarding the journey at Pokercode and you can get that entire conversation here. Thousands of players across the world are today benefitting from the Pokercode, designed by Fedor and Austrian pro, Matthias Eibinger. In fact, quite a few Indian players are also making use of the course!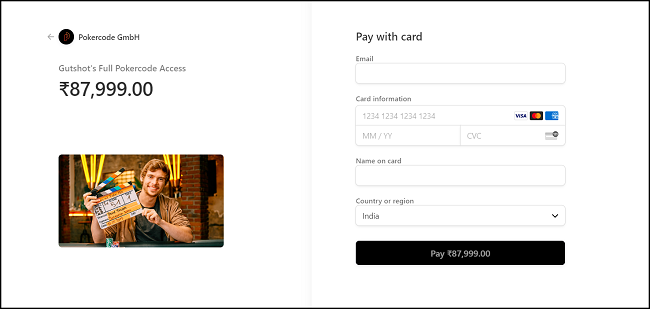 Gutshot recently had a chat with Pokercode CEO, Johannes Mansbart, and he spoke with us about the potential he sees in the growing Indian poker community. In fact, he was generous enough to offer a discount on getting Unlimited Access to the Pokercode. That's right. All players who sign-up through Gutshot the Pokercode course can avail of a flat 25% discount which now amounts to INR 87,999!
The discount is accessible to our readers around the world and not just in India. The subscription includes a massive content library that's updated and extended each month. The course prepares you for any situation you can imagine in Texas Hold'em, through advanced lectures, re-uploaded community coaching, interactive quizzes and other unique features to ensure you are always improving efficiently. You can also follow your personal progress bar, and document your way up on Pokercode.
If you're among those who wish to improve their poker game and maybe even take it up professionally, here's a great chance to learn the game from the most elite players, being coached by Fedor himself, Matthias Eibinger and Simon 'IgorKarkarof' Rønnow Pedersen, the 3 having over $50 million in live earnings combined.  
What do you get in the Pokercode?
The Pokercode course will cover 20+ topics that are key to changing the way you think in poker, 90+ lessons and 5 channels. These channels include exclusive content from the Pokercode coaches which usually costs around INR 1.2 Lakh but is now available to you at just INR 87,999. Here are the channels that are part of the course:
Getting Started – Preflop (24 lessons)
Postflop (22 lessons)
The Pokercode – Start Crushing Now (19 lessons)
Igor's Toy Games (16 lessons)
Behind the curtains work (15 lessons)  
So, if you are serious abut your game and want to start studying and learning it better while also learning secrets on how to think and play like these world-class pros, think about availing this limited time offer. Sign-up to the Pokercode now! For similar offers and promotions from across the world, stay tuned to GutshotMagazine.com.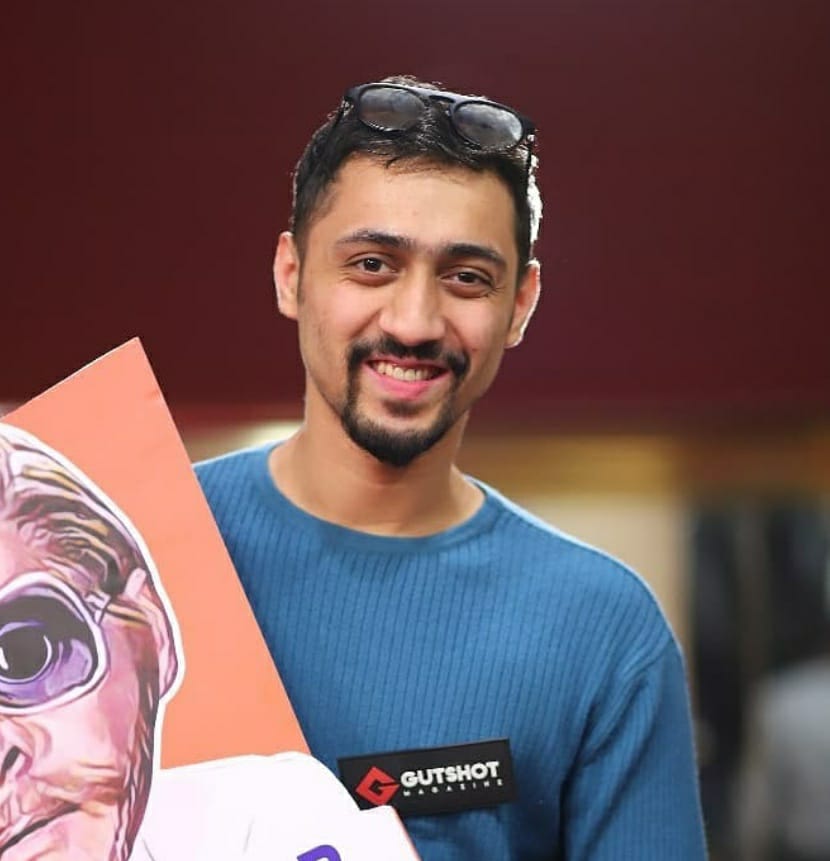 A graduate in Business Management, Dwayne began his career as a content writer for a virtual sports betting company and then for Gutshot too. Now, he heads marketing and business operations at Gutshot and while he's no expert in poker, he enjoys the occasional weekend home games. He was introduced to the industry in 2017 and has made quite a few friends along the way. Outside of poker, he is an avid cricket and sports fan, loves his bikes and of course, a good party! If you want to reach out to him for partnerships and collaborations, feel free to send a message at dwayne@gutshotmagazine.com.
---
---
More News
---
Comments