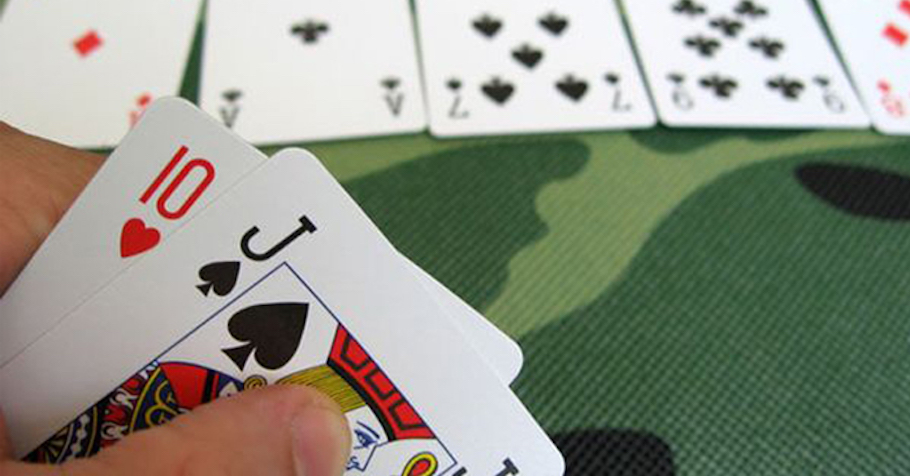 Poker
---
Gutshot Poker Dictionary – Open Ended Straight
Today we come with a new word to help you amp up your poker vocabulary, Open ended straight. In general terms, Possessing four consecutive cards whereby one additional card is needed at either end to make a straight. A straight is fifth on the poker hand ranks below the flush and above three of a kind. 
Straight
A straight hand or straight run refers to five consecutive cards of any suit. By consecutive we mean, five cards of sequential rank, not all of the same suit, such as 7♣ 6♠ 5♠ 4♥ 3♥. When it comes to Straights, the suits aren't important. However, not every straight is ranked equally. When rating one straight over the next, it's the hand rank or denomination that's important.
Open-ended straight
Open-ended straight refers to a situation in poker where the player 4 out of the five cards which are needed to complete the straight. And the straight can be completed at either end. For example, you have 3♥ 4♥ 5♣ 6♠, which is open ended because a deuce or a seven of any suit will complete a straight. This situation is also called an outside straight draw or double-ended straight draw as the cards needed to complete the straight are cards which are on the outside––both ends–– of the current hand, as opposed to an inside draw such as 2♦ 3♠ 4♠ 6♥ or A♣ 2♣ 3♣ 4♦, which can only be completed by a five. 

An open ended straight is just one of the many other poker terms used in the industry today. While some have references to famous poker players, such as Doyle Brunson hand others such as Rainbow and Backdoor are related to the sequence of cards only. With the help of our poker dictionary, we want you to get familiar with anything and everything Poker!
You can also register below to receive our weekly newsletter!
Gutshot also has something brewing with the help of these terms! Watch this space and keep reading GutshotMagazine.com

---
---
More News
---
Comments