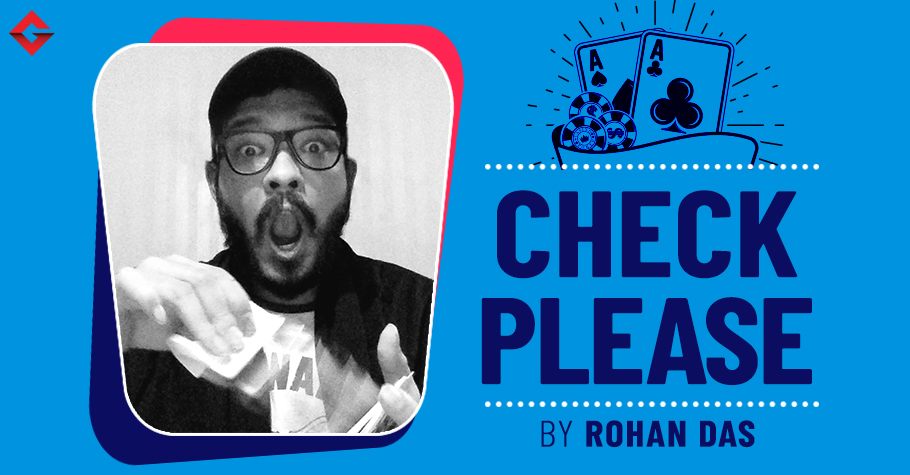 Poker
---
Daniel Negreanu – WTF Happened?!
Movies would have you believe that poker players spend all their time in private rooms at casinos in places like Monte Carlo and Las Vegas, dressed in tuxedos, sipping cocktails and playing a game of cards for what would be considered life changing amounts of money for most people.
On the flip side, if you've ever stumbled across a video of a live poker game, the typical image of a poker player that you may have seen is someone wearing a hoodie, sunglasses and headphones, with a blank expression on their faces—what's commonly known as a 'poker face.'
While some, or most of those things might be true, just like with any sport, poker too has its fair share of celebrities with big personalities. If you've been following the game long enough, you're familiar with the 'Bad Boys of Poker' and probably love seeing a Phil Hellmuth blow-up or a Mike Matusow rant.
Phil Hellmuth, aka the Poker Brat, is as famous for his grand entrances at the WSOP as he is for his blow-ups. To be fair, the man does own a record 15 WSOP, has live tournament earnings of over $23 million and is the author of several poker strategy books, so the man might know a thing or two about the game. But, when he loses a hand because of seemingly 'bad' play by an opponent, both them and the rest of the players are in for an earful. He once threatened to never participate in further episodes of the show Poker After Dark and even stormed off the sets of Live at the Bike!
Another player famous for his rants is Mike 'the Mouth' Matusow. A WSOP bracelet holder in his own right, he's as well known for his poker accolades as he is for his rants and controversial opinions. Recently during a WSOP online he caught some flak from the poker community for going off on a player after his AQ was beaten by the other player's Aces and even threatened violence. Mike apparently didn't know the event in question was a freezeout and thought that the player slowrolled[1] him. While he should have known what kind of event he was entering, whether or not that was a slowroll? I'll let you decide.
And then there is Daniel Negreanu. He's long been considered a great ambassador for the game and was a representative for PokerStars for over a decade. Last year he joined hands with upstart GGPoker and has been promoting the app and helping them build their brand since November, 2019.
His whopping $ 42,053,307 in live tournament earnings have him sitting on top of poker's All Time Money List, behind only Justin Bonomo and Bryn Kenney, other greats of the game. If you've ever seen him at the tables he always comes across as very affable and personable and always makes it a point to engage with newer players at the table. He's also known for his legendary reads and has on more than one occasion managed to call out exactly what cards his opponents were holding—he once even managed to summon the cards to give himself a straight flush!
And then he had internet trouble.
The Disconnection
Daniel Negreanu has been in the news quite a bit lately and for all the wrong reasons. The trouble started during a live stream of Event #10 of the WSOP Online, the $600 Monster Stack.
He got disconnected from the WSOP app while he was in a hand and then kept getting folded out of hands without even being able to see his cards. And that's when the usually calm and collected Kid Poker lost it. He went on an expletive laden rant, almost punching the screen and even came close to smashing his laptop altogether. (Warning—NSFW language)
Playing Devil's advocate here for a second – he wasn't the only one who faced this problem. From what came to light later, several players faced this problem due a glitch in the WSOP app. Internet issues and computer glitches are frustrating and can be a trigger for even the most Zen person to go on tilt.
So, a one-off rant can be forgiven right? But that was just the first.
The Dig
In May of last year, DNegs got married to partner Amanda Leatherman. During his Twitch stream of the WSOP Online $400 NLHE 8-Max event, a comment by user Tom Estrada caught his eye. The supposed rude and vulgar comment was apparently directed at Negreanu's wife and this really got to the six-time bracelet winner.
He went on another expletive-filled rant directed at the user and this time he went on to describe in very graphic detail about how he would punish them. (Warning—more NSFW language)
The streaming platform has now placed a permanent ban on Negreanu.
I'm not entirely sure of the context of the comment because it's apparently been deleted since the incident. A personal attack directed at a loved one would definitely irk anyone but in my opinion someone in the public eye that's representing a community should have handled the situation a little bit better and chosen a better way to express themselves. He did 'apologise' the next day but you decide how sincere it was.
His peers from the industry also gave him a fair bit of grief for this but Negreanu responded in (what has now become) the most Negreanu way.
Friendly Advice
Legendary poker commentator and sports journalist Norman Chad is of course well known in the poker circles, but he's also been a huge fan of Negreanu and has showered a lot of praise on him over the years. He usually hasn't had a bad thing to say about Negreanu, but his recent behavior even had Chad concerned and took to his Twitter to let his thoughts be known.
Negreanu's response was short video directed at Chad where he had a few choice words for the man who has been the voice of the WSOP on ESPN since 2003. Worst part? It had GGPoker's branding all over it. (Warning—even more NSFW language)
Daniel, please, just stop!
Skeletons in the Closet
Before I get into this one, I will admit that I have been a fan of Daniel Negreanu for many years and really enjoy watching him play poker and personally think has one of the best on-screen personas. However, like most of you reading this, I have never seen or interacted with him once the cameras are off and this is where these next events take place.
Poker commentator Jamie Kerstetter recently put out a statement where she claimed that Negreanu had her removed from a WSOP commentary gig because he felt that she was not good enough.
Negreanu first responded to this on his Twitter where he admitted to doing something similar in the past but did not address what Kerstetter said.
Later, in another video stream he goes on to say that he didn't like her commentary and that he even discussed this with his friend  Norman Chad, who apparently agreed with him. He then goes on to name some commentators who he prefers listening to. (Warning—you know where I'm going with this)
There's no denying the fact that given his celebrity status in the poker world, he definitely has a certain amount of power and is completely entitled to have his own opinion. But these actions are quite unbecoming of such a prominent player.
It'll be quite interesting to see how this situation develops and what kind of stance GGPoker takes given his recent actions.
Doug Polk, Negreanu's arch rival, is of course having a field day with this—he recently put out a video compilation of all of Negreanu's flare ups which YouTube has since taken down for content policy violations. The two of them have quite the chequered history, but that's a story for another day. Until then, stay safe and run good!
---
[1] *slowroll: Taking a long time to reveal your winning hand when the opponent is already all-in; usually considered bad poker etiquette
About the author: Rohan Das is not now, nor has ever been a professional poker player, but has been associated with the Indian poker fraternity since 2011. He has a deep love for the game and is always encouraging new players to take up the sport. You can get in touch with him on Instagram @das.rohan
---
---
More News
---
Comments