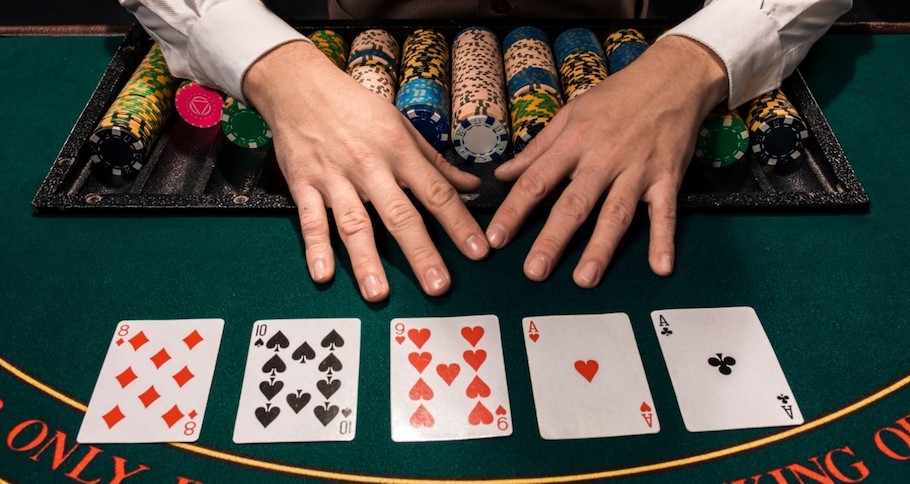 Poker
---
Gutshot Poker Dictionary – Kicker
Poker in today's time has become one of the most famous games played not only among the youth but across all age groups. It is therefore important that all poker enthusiasts, especially the newbies are aware of the poker terms used in the sport. Today we come with a new word to help you amp up your poker vocabulary.
Kicker 
The term kicker is a set of cards in standard five card poker hands which does not itself take part in determining the hand. These cards may be used to break ties between hands of the same rank. For example, Q-Q-K-3-2 would win because its K kicker outranks the 10, but Q-Q-10-4-3 would lose because its 4 is outranked by the 5.
In a poker hand of one pair, the remaining three cards that are not part of the pair are determined as the kicker. A poker hand of two pairs, the kicker is the remaining card that is not part of the two pairs poker hand. Poker hands which require all five cards to make their hand such as straight, flush, full house, and straight flush, contain no kicker.
Kickers in draw poker
The term is also used in draw poker to denote an unmatched card, often an ace, that is retained by a player in the draw. Either hoping for a pair on the draw or else a player can use the drawn card as a kicker on the showdown. A kicker may also be retained in order to deceive an opponent, for example, to represent a three of a kind when the player has only a pair.
Kickers in Texas hold 'em
In Texas Hold'em, the most common missing hand is one card that is matched to the community cards, while the second card often acts as a kicker. For example, if one player holds A-9, a second player holds A-8, and the board is A-Q-6-5-4, the player with the A-9 will out-kick the player with the A-8, since A-8's best hand is A-A-Q-9-6, while the A-8's hand is A-A-Q-8-6. If the board held A-K-Q-J-3, then both players would play A-A-K-Q-J. As the kickers don't play in the poker hands, there would be a split pot amongst the players. 
With the help of our poker dictionary, we want you to get familiar with anything and everything Poker!
You can also register below to receive our weekly newsletter!
Gutshot also has something brewing with the help of these terms! Watch this space and keep reading GutshotMagazine.com

---
---
More News
---
Comments