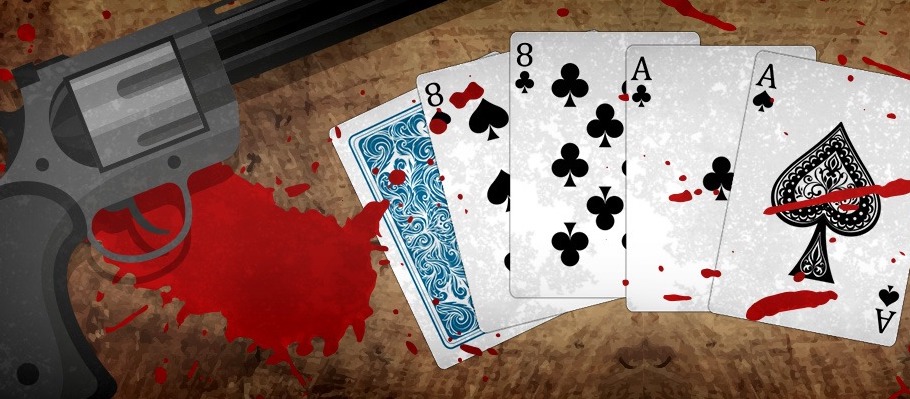 Poker
---
Gutshot Poker Dictionary – Dead Man's Hand
Playing cards have been part of our culture for hundreds of years. At many occasions, people are superstitious or even if they don't count themselves as superstitious, they do have little rituals, or charms, that they believe will put them in a better position to win. One of the most famous stories of all is the legendary tale of the Dead Man's Hand. Anyone familiar with the game of poker knows that drawing two pairs of black Aces and Eights is terrible luck, But where did this gruesome name come from? Let's take a look.
A Dead Man in Poker
The story behind the infamous Dead Man's Hand is an interesting one, it all began with a famous gunman and gambler, James Butler Hickok, also known as Will Bill. He was a celebrated veteran of the Civil War and a respected gunfighter in the American West. Bill has been involved in multiple shoot-outs and conquests, he had earned respect through his exploits over the years. Bill was a professional poker player and an avid gambler. On one of the occasions, Jack McCall, a drunk buffalo hunter, was playing poker with Hickok the previous evening and losing heavily. Hickok encouraged McCall to stop for the night until he could settle up, and the former gave him some money for food. McCall might just have considered this gesture as a grave insult, as the events of the next day would show.
The next day, 2 August 1876, Bill headed to the saloon for some more poker. On arrival, his preferred seat was taken, which gave him a full view of the saloon and its entrance. After repeated unsuccessful attempts to switch seats with another player, he sat at the opposite seat with his back facing the entrance. Bill was taken by surprise when Jack McCall stepped into the saloon and shot him point-blank, yelling "Damn you! Take that!". Bill fell from his seat with his cards still clutched in his hand, the four cards fell face up, which were two black aces and two black eights. This is how the dead man's hand got its name. 
The Dead Man Lives On 
The exciting nature of this story is still alive among popular culture, as the dead man's hand has been mentioned in films, songs, TV shows, in books and games. The legend is used in a computer passcode in 'Along Came a Spider', directed by James Patterson. A title mentioned in the 'Wild Card Series' by Game of Thrones author George R. R. Martin, and also in a comic book, 'Batman R.I.P series'. It often comes up as a sign of death in John Ford's western movies, as well as in an episode of 'The X-Files'.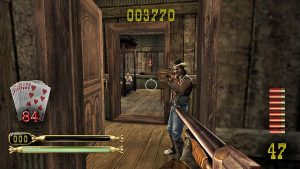 It has also been featured in various computer games, Fallout 4, The Walking Dead: Hearthstone and A New Frontier. Motorhead, Bob Dylan, Ha Ha Tonka, Bob Seger, Lita Ford, Blue Oyster Cult, Michael McDermott, The Church, and KSHMR use some variation of aces and eights in several of their songs. Clearly, this legend is not going to fade away any time soon! The dead man's hand is also quite popular in logos, insignia, and tattoo designs.
Other Mentions of the Dead Man's Hand 
Several stories have surfaced claiming to be the true story of the infamous legend. In 1886, the dead man's hand was described as a full house, jack over tens. It was when a celebrated judge bet his last piece of property and lost on three jacks and a pair of tens. In 1907, a british writer called the dead man's hand jacks and eights. Finally in 1926, Frank Wilstach's Wild Bill Hickok: The Prince of Pistoleers solidified the term, in poker vernacular as a pair of aces and a pair of eights.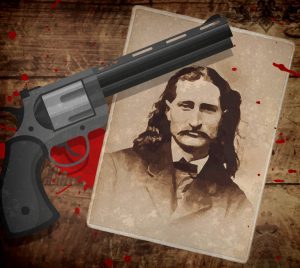 Wild Bill's death, regardless of whether it's true or not. The dead man's hand is a slang term used in poker for a two pair of black aces and black eights, although its meaning has changed over time. Aces and eights might have a different meaning in blackjack than they do in poker, but at some casinos, you can still find a side-bet named after the dead man's hand. You can also find it in Texas Hold'em although there it is counted as a single ace or eight of any suit and is actually considered good luck instead! 
It is just one out of hundreds of poker terms already available, so if you are a beginner and looking forward to diving deep into the sport, keep an eye on GutshotMagazine.com


---
---
More News
---
Comments