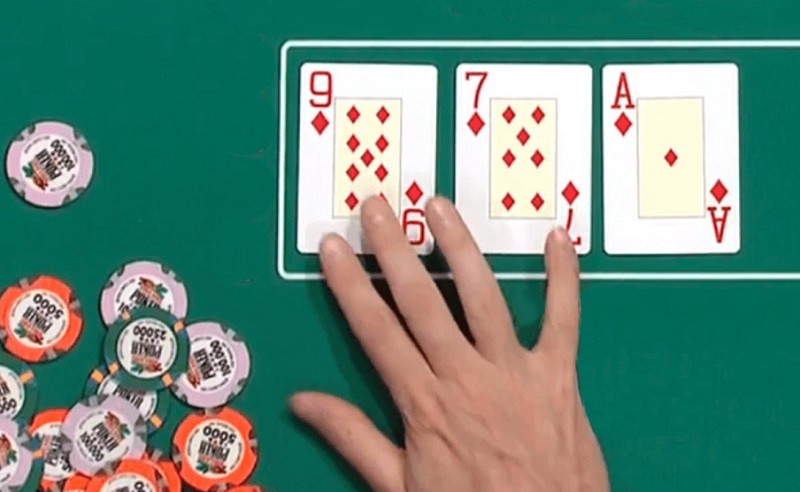 Poker
---
Gutshot Poker Dictionary – Backdoor
The game of poker is now world famous. Whether you are traveling, watching your favourite sitcom like F.R.I.E.N.D.S or simply browsing through your phone and happen to come across an advertisement starring MS Dhoni. Poker is everywhere. The age old card game has transformed and branched out into several variants of poker. The sport has its own language and if you are new to this side of the world, learning the poker vocabulary will greatly improve your knowledge of the game.
What is a Backdoor in Poker?
The poker term Backdoor is used to describe a situation where you need to hit two consecutive cards on the board in order to complete your hand. Let us simplify, the term refers to making a hand with cards on both the turn and the river. If you are playing Texas Hold'em, you have three cards to make to a flush and you get the desired card in turn and river, the hand is called a backdoor flush. Similarly, if you are waiting for a straight and the required cards appear in the last two streets, you have a backdoor straight.
The term is synonymous to runner-runner which means a player catching two running cards in a row in order to make complete hand. Although there is a slight difference between the terms, backdoor refers to both the draw and the eventual hand, but runner-runner only refers to the draw.
Explaining Backdoor
Player – K♥ 9♥
Flop – 7♠ 2♦ J♥
In such a scenario, the player has a backdoor flush in hearts and a backdoor straight draw. If the turn is a heart, he/she will have a regular flush draw. If the player finds Queen and Ten, he/she will have a straight draw. Also, backdoor draws may not be too strong but proves to be beneficial in certain situations.
Another example:
Player – A♣ 2♣
Flop – 7♣ K♠ 10♥
It is quite evident here that the player has backdoor flush draw since he/she can complete the hand by hitting clubs in the remaining streets.
It is just one out of hundreds of poker terms already available, so if you are a beginner and looking forward to diving deep into the sport, keep an eye on GutshotMagazine.com.


---
---
Comments