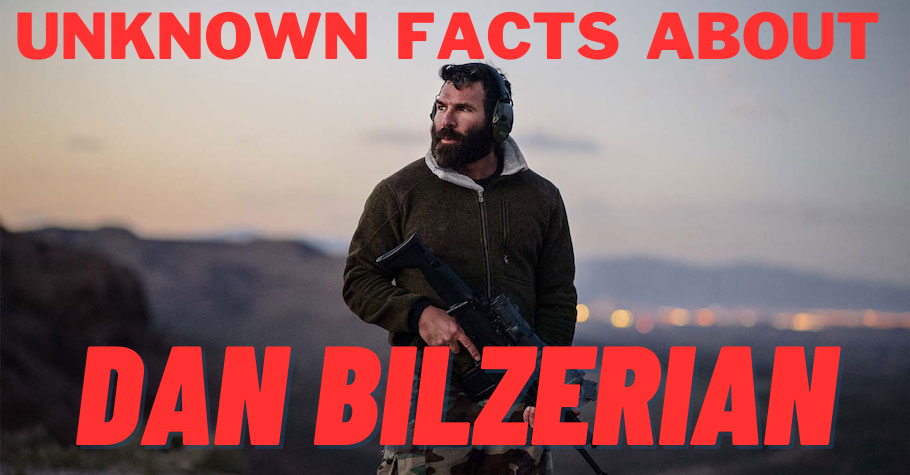 Poker
---
Fun Facts About Dan Bilzerian You Didn't Know!
When we talk about luxurious lifestyles, guns and of course, women, there's only one name that pops up in people's minds, the King of Instagram, Dan Bilzerian! This 39-year-old internet sensation isn't just filthy rich, he is a high stakes poker player, worth $200 million, who makes a living in the most adventurous way possible. 
Bilzerian is an icon, a force to be reckoned with. In a tweet in 2013, he mused, "My greatest fear is that someone will break in and I won't be able to decide what gun to shoot them with." Attached was an image of his dining room table, covered with several assault rifles, pistols and magazines. So, here are some crazy facts about the bearded man and his grand lifestyle.
Bill Gates of Poker 
Bilzerian is heavily involved in the world of high-stakes poker. In a 2014 video interview with ALL IN Magazine, Bilzerian called himself the 'Bill Gates of Poker.' Bilzerian himself claims to have won tens of millions in private games. In November 2013, Bilzerian posted an unconfirmed claim that he won $10.8 million from a single night of playing poker, and in 2014, he claimed to have won $50 million. His claims are never without a challenge, but maybe it's not such a huge exaggeration after all. Well, we all love mystery, and knowing his lifestyle, it's probably true.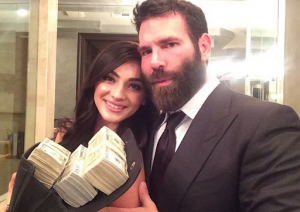 Dan's Brother 
While playboy is by far the most famous gambler of the family, younger son Adam Bilzerian has also achieved significant success at the felts over the years. Adam has over $800,000 at the felts, including a runner-up finish in the $25,000-entry ARIA High Roller event back in 2015 for $246,000. He also came 7th in the $100,000-entry Super High Roller at the Bellagio back in the summer of 2014, making the final table in a tough field. In the 2009 WSOP, where both Dan and Adam participated, Norman Chad called them the "Flying Bilzerian Brothers", a nickname that has since then stuck.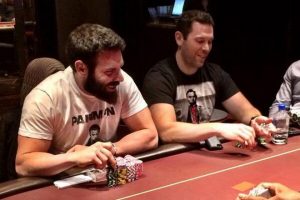 Dan's cat is probably more famous than you
Just like anyone, Dan too has a soft side, which includes his fondness for pets. Dan Bilzerian's cat Smushball has over half a million Instagram followers. Smushball is Persian and has three legs. Smushball always gets the attention of Bilzerian and often travels with him in his private jet. When Bilzerian came to Goa last September, he was asked a question – "Name one thing money can't buy?." And the Bilzerian answered, "My Cat."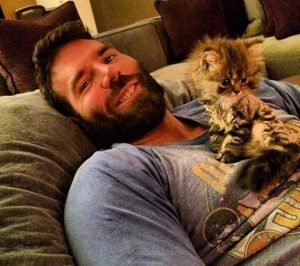 He also owns two goats whom he loves and often posts pictures of them.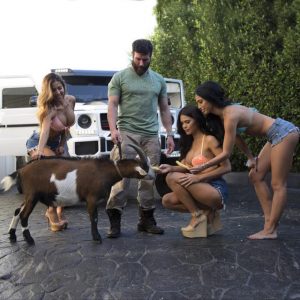 Actor and Stuntman
Do you think that Bilzerian only parties all the time? To some extent, it could be true, but he has also shown interest in acting and being a stuntman. In 2013, he made his first appearance as a stunt double in 'Olympus has Fallen' starring Gerard Butler. He also had roles in 2014 movies, 'The Equalizer' starring Denzel Washington, 'Cat Run 2' and 'The Other Women' and 2016's 'War Dogs'.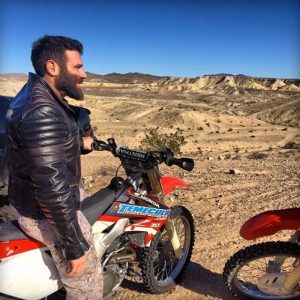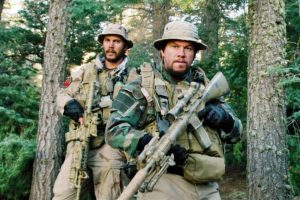 But you probably didn't know that the Bilzerian pushed $1 million in the production of 'Lone Survivor' as a trade for a role in the movie as 'Sr. Chief Dan Healy'. Although the deal went sideways, as the producers had promised him eight minutes of screen time and 80 words. He was cut down to less than a minute and only one line. Knowing the American actor, a man of his word, he sued the producers for the original $1 million and an additional 20% fee. It seems that he likes to be an actor, so we should expect to see more of him in the future.
Crazy Prop Bets 
Fellow billionaires Bilzerian and Bill Perkins often hang out with each other. From talking business to playing chess and various other games. Perkins, as most will know, has made a name for himself in the poker world for his crazy prop-bets. The duo has gained a lot of fame with the numerous prop bets they have made with others and sometimes even each other.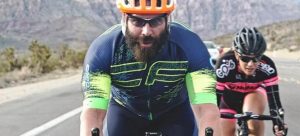 About four years ago, Bilzerian won a prop bet against Perkins after completing a 300-mile bike ride between Los Angeles and Las Vegas within 48 hours. In July 2020, Perkins tweeted a bet including Dan, a 35-hour-a-week screen time, that is about five hours a day. The bet will go on for 100 days and each hour over netted would cost a $10,000 penalty. Perkins, who is always challenging people in crazy prop bets, in an interview with Gutshot Magazine, was asked about any crazy prop bets where he was challenged. He replied, "None of the note really, but I'm trying to get Dan (Bilzerian) to climb Mount Everest and then give him a time to 'Get to the Summit' bet."
Son Of Wall Street Corporate Raider
Dan Bilzerian and his brother are not the only famous names in the Bilzerian clan. He is in fact, the son of popular American businessman and corporate takeover specialist Paul Alec Bilzerian. Popularly dubbed as a 'Wall Street Corporate Raider' formerly served serving during the Vietnam War and earned a Vietnamese Gallantry Cross, Bronze Star Medal, and Army Commendation Medal. He later graduated from Harvard and then eventually got into the business as an investor and then came to be known as a takeover specialist for his takeover of New York clothing manufacturer Cluett Peabody and Company and Pittsburgh construction company H. H. Robertson.
Dan Bilzerian Fake Marriage
Dan Bilzerian allegedly faked his marriage in 2022. He posted a picture with a model, believed to be Hailey Grice. The two were seen walking down the aisle in a picture posted by Bilzerian on social media, which he paired with the caption, "I finally did it." It created a lot of stir, as people believed that playboy had finally tied the knot. However, within a week he put an end to all the speculations by posting a picture surrounded by models saying, "Marriage is a trap."
Dan Bilzerian And Hailey Grice: Flashback To The Marriage Shocker
Owner of Ignite
Bilzerian owns and runs the company called Ignite International Brands Ltd., which deals in producing and selling electronic cigarettes, CBD oils, water bottles, cannabis and vodka, among other products. Ignite is a public company headquartered in Toronto, Canada. It started trading in January 2019 under the BILZF ticker.
We all know that the King of Instagram lives a lavish lifestyle; fast cars, beautiful women, loads of money in his back pocket and even more in the bank. The self-proclaimed venture capitalist is often looking for business opportunities, he made his way to India with his online poker room, BLITZPOKER. 
For more news and updates, keep reading Gutshot Magazine. Follow us on our social handles Facebook, Twitter, Instagram, and Telegram.

---
---
More News
---
Comments