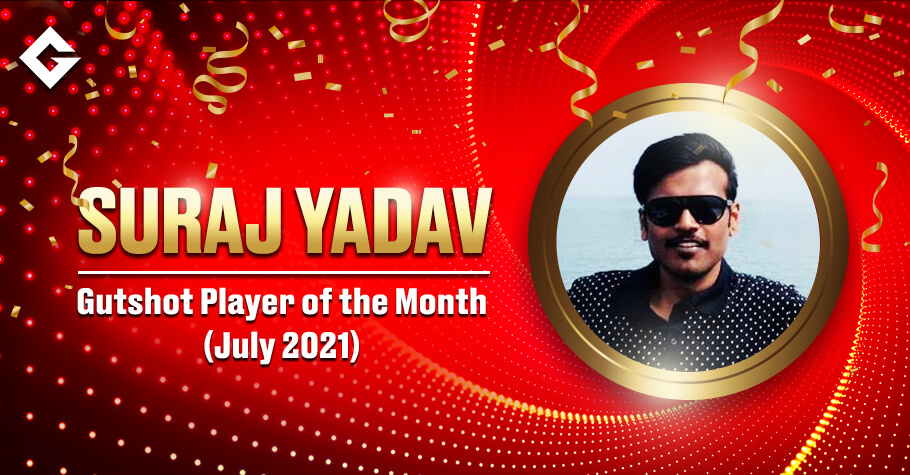 Poker
---
Gutshot Player of the Month (July 2021): Suraj Yadav – On A Chase For The Leaderboard
The 11th edition of India Online Poker Championship (IOPC) took the poker fever in July 2021 to an all-time high. Along with the intense poker action, there were many players emerging into the spotlight with their consistent gameplay and performance on the online felts. Out of these players, the Advisory Board of Gutshot Magazine selected BLITZPOKER player, Suraj N Yadav aka 'MR. BEAST,' as July's Gutshot Player of the Month.
Right from the start of IOPC, Yadav managed to catch the attention of the poker community by shipping the IOPC Launch Party event. While he is not a professional player, his skills in poker continued to shine throughout his IOPC run and warranted him the spot of Gutshot Player of Month – July 2021. Here's our conversation with this upbeat and enthusiastic player.
ALSO READ: Anirban Das Is The Gutshot Player Of The Month For June 2021
Congratulations on being chosen as the Gutshot Player of the Month. How do you feel about it?
I feel very honoured to be chosen as the Gutshot Player of the Month. Being named the player of the month amongst such a vast field of players gives me immense satisfaction.
What has motivated you to keep on playing as a regular grinder on BLITZPOKER and having up to 53 ITM finishes?
My love for the game kept me motivated for the long grinds on BLITZPOKER. The number of high-value tournaments at IOPC inspired me to keep on playing.
Every poker player has a story behind their introduction into poker, what is yours?
I started playing poker in 2018. Along with my friends, I used to play cash games every weekend when I was in college. I accompanied my brother to Las Vegas when he won the MOP Las Vegas package to participate in WSOP in 2019. The trip to Las Vegas was the beginning of my MTT journey. Being in Vegas, playing tournaments in casinos and seeing the top players in the world fighting out for the bracelets made me fall in love with the game.
ALSO READ: In The Limelight With Anish Arora
You were a regular presence at IOPC July 2021 and even managed to clinch the IOPC Launch Party title, what did your grind schedule look like during this period and how did you prepare for it?
IOPC is the biggest online event in India. I tried hard to ship the tournaments in the previous two editions of IOPC – I came close but couldn't clinch a title. So, for IOPC July 2021, I had prepared myself for these long grinds in order to win a title this time around. So, when I was able to do it for the first tournament of the series, it helped me become more focused and even aim for the IOPC Leaderboard.
The leaderboard race was a long and tiring one, in all honesty, I had to put in 14-15 hours every day. I had an excellent run throughout the series, where I was constantly at the top 3 places on the leaderboard during the initial days. However, a bad run during the last few days of the series made me come down a few spots on the leaderboard. It was a great learning experience for me, and I will be better prepared to chase the leaderboard in the next edition of IOPC.
ALSO READ: IOPC Day 1: Abhishek Goindi Nails Sunday Prime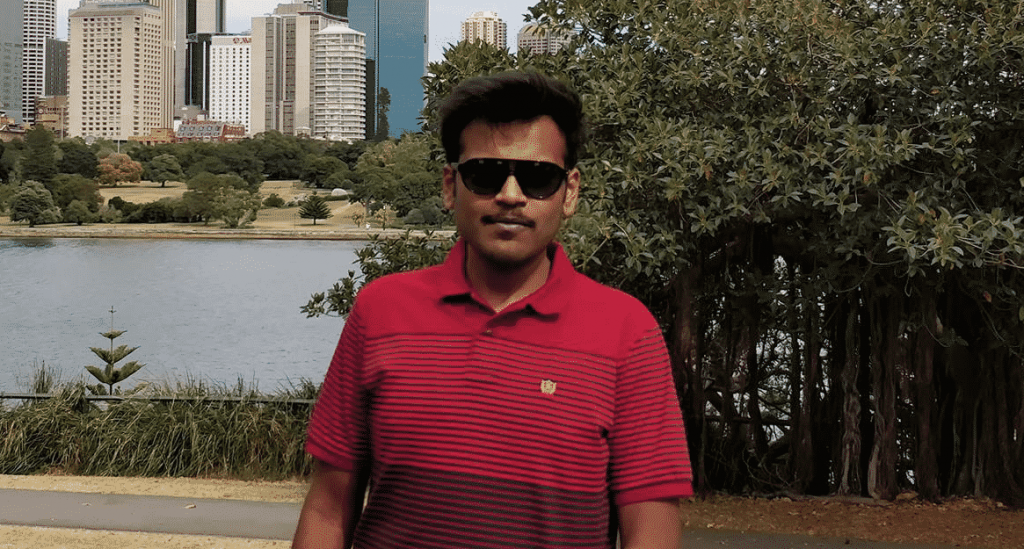 Have you decided to become a poker professional?
No, I don't think I will be professional poker player. Poker would be more of a hobby than a profession to me. I'm looking after my family business to start with and planning to be a full-fledged entrepreneur in the next few month , but I'll be a regular at poker tournaments whenever I find time.
What are some learnings that have helped you remain consistent in your game?
I discuss the game, and the hands played with my brother, which has helped me become more consistent. I work on my game every day, learn from my past mistakes, and stay calm. These learnings have helped me make good decisions at various stages of the tournaments, e.g,. picking up the right spots at the right time.
Given that most of your grinding sessions take place on BLITZPOKER, what drew you into choosing this platform?
BLITZPOKER is an excellent user-friendly website with a wide range of tournaments covering low, mid, and high stakes tournaments. The structure of its tournaments and its guarantees makes me put the majority of my volume on BLITZPOKER.
ALSO READ: Sign Up To BLITZPOKER And Get ₹100 FREE
Since playing poker, what are some of the changes in your life that have been the result of this game?
Poker has helped me become a lot more patient and disciplined than before. Through poker, the major aspects that I learnt are to control my emotions better, read other people's intentions, act properly under pressure, manage my finances better, and be more patient.
Tell us about one memorable poker experience or interaction you've had?
I had an opportunity to meet the best players from India in Las Vegas. This was when I attended a party hosted by 9stacks for Indian players taking part in WSOP in the RIO Casino. I had an opportunity to meet and interact with people like Rajesh Shukla, Abhishek Rathod, Goonjan Mall, Nishant Sharma, Vivek Rugani, JD SAZ, Sanjay Taneja, the founders of 9stacks, and few more top players from India. That, for me, has been the most incredible experience in my poker journey so far. Interacting with these top players and understanding their thought processes and how they go about their games was a huge eye-opener for me.
Rapid Fire:
1. Describe yourself in 3 words
Creative, Curious, and Passionate
2. One thing you do before your grind
Meditate
3. Once the pandemic is over, I will….
Travel! Domestically and internationally.
For more interesting content, keep reading Gutshot Magazine. Follow us on Facebook, Instagram, Twitter, and Telegram.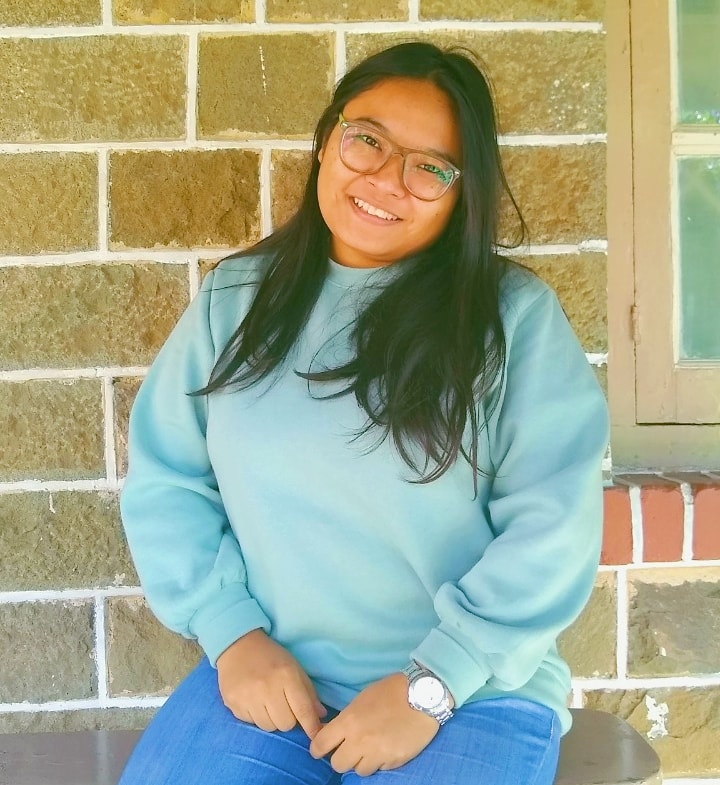 Donna Amo was a writer at Gutshot Magazine. She is a graduate from Sophia College of Women, Mumbai with a degree in English Literature. When this October born foodie is not writing content or poetry, she spends her time laughing at memes or watching series. Based out of Mizoram, she is drawn to all things nature and has a soft spot for puppies.
---
---
More News
---
Comments