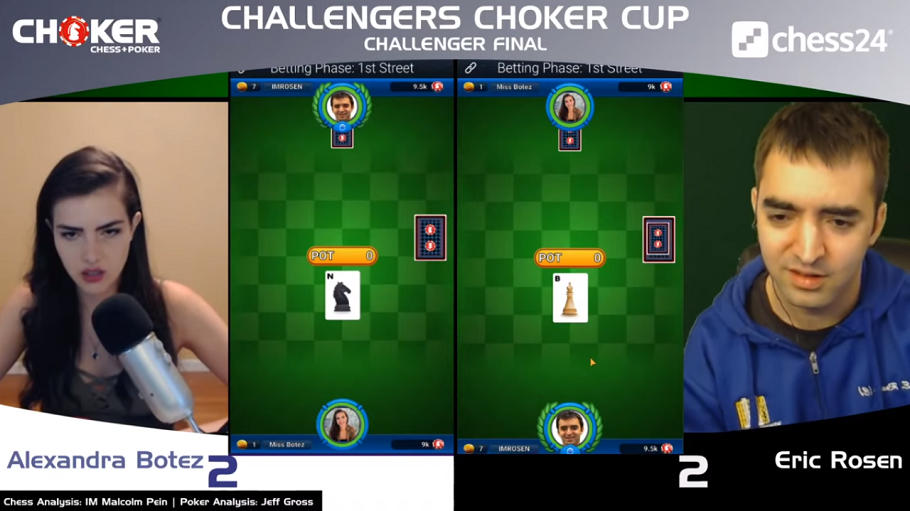 Gaming
---
Eric Rosen beats Botez in Challengers Choker Cup Final
A few days back, we spoke about poker player Bill Perkins taking part in the Challengers Choker Cup. For those who don't know what that is, Chess + Poker = Choker. Like the name suggests, Choker is a platform where players can play a mixed format of the two games and so far, we've had some exciting battles in the Challengers Cup.
It was American-Canadian chess player Alexandra Botez who thrashed Perkins 3-0 in the semi-final, holding the Woman FIDE Master title, so she clearly had an edge in terms of chess skill. In the other semi-final, US chess maestro Eric Rosen beat Raffael Santos, both completing 3-0 whitewashes in their respective semi-final clashes.
The entire tournament has been live-streamed so far and on 18th June, the Challengers Choker Cup took place between Botez and Rosen, with both players battling it out to win the title and of course, set up a grand final match-up against mixed mind-sport boss and grandmaster, Hikaru Nakamura who is known for becoming the youngest ever American grandmaster, aged just 15 years!  
For those who are hearing the Choker concept for the first time, here's a brief snapshot of the rules:
Coming back to the final, it was a fiercely fought contest that saw Rosen taking a 2-0 early lead and then Botez making a spirited comeback to tie the match 2-2, before the latter ultimately lost 2-3. Rosen was calm and composed while Botez was completely the opposite and one might say that she made an error in the final round. 
In what could be termed as a disastrous miscalculation, Botez folded her last hand and realized she couldn't go ahead because she didn't have enough chips to complete her blind in the final round. By the rules of Choker, that means you lose and it allowed Rosen to advance, setting up a match against Nakamura, which will be played on 25th June 2020. 
Though she lost, Botez was clearly the star of the show as she entertained all the people watching the stream. She wore her heart on her sleeve and couldn't control her emotions, being super sad when she realized she messed up while also breaking into a dance during the game when she was making her comeback. Jeff Gross and English International Master Malcom Pein were the commentators for the game and you can see the complete video here:
For more updates on the Choker Cup and who goes on to win the Grand Final on 25th June, stay tuned to GutshotMagazine.com…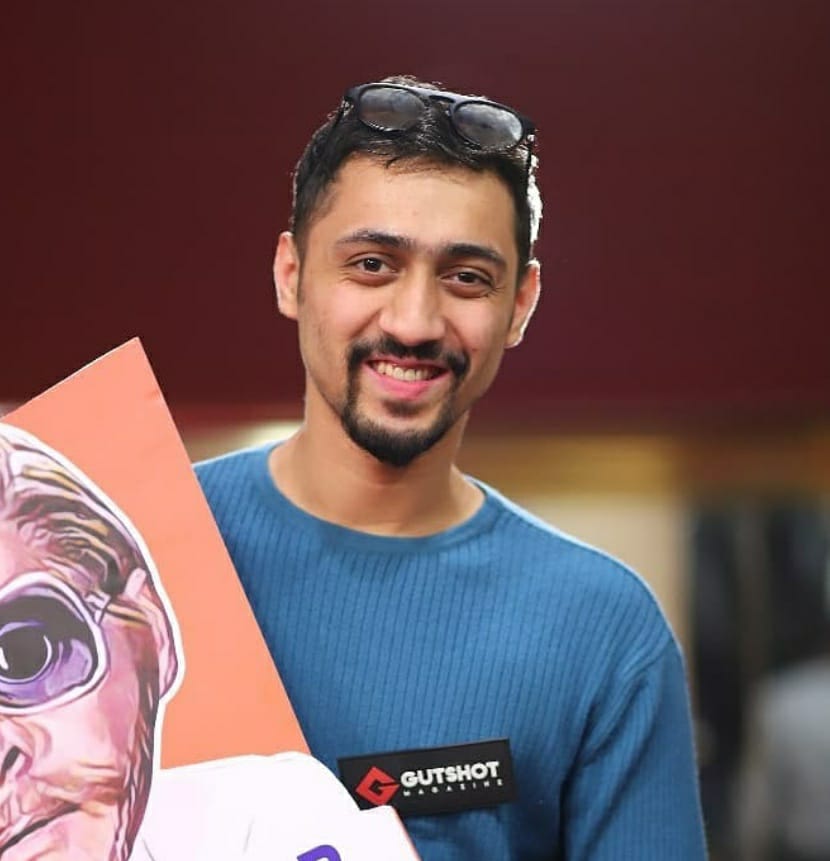 A graduate in Business Management, Dwayne began his career as a content writer for a virtual sports betting company and then for Gutshot too. Now, he heads marketing and business operations at Gutshot and while he's no expert in poker, he enjoys the occasional weekend home games. He was introduced to the industry in 2017 and has made quite a few friends along the way. Outside of poker, he is an avid cricket and sports fan, loves his bikes and of course, a good party! If you want to reach out to him for partnerships and collaborations, feel free to send a message at dwayne@gutshotmagazine.com.
---
---
More News
---
Comments