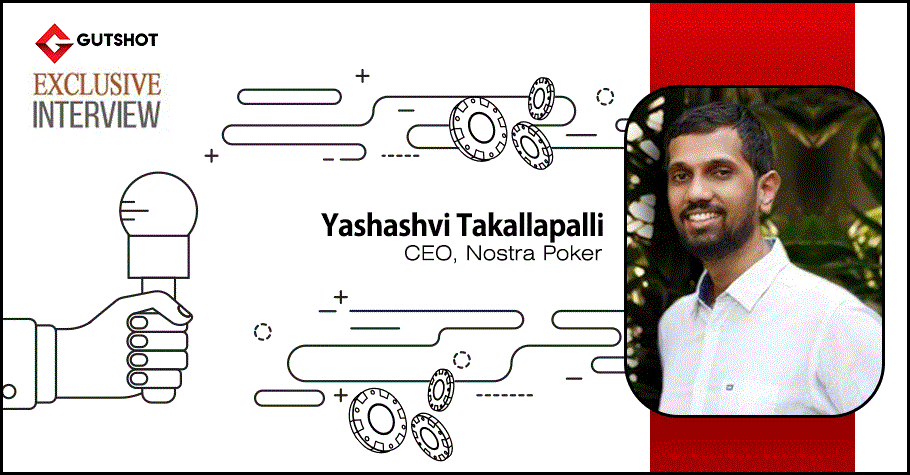 Poker
---
Co-Founder Yashashvi Takallapalli on the Launch of Nostra Poker
Almost everyone reading this article will agree with me when I say that the gaming industry is set to be the next best thing in India. Even the biggest names in the country are aware of this fact and it wasn't for nothing that Reliance founder Mukesh Ambani also hinted at getting into this industry a few months ago.
Poker, rummy, e-sports, and fantasy sports are the leading verticals of this gaming industry in India and while each segment has its own schedule of live events through the year, the online segment in particular is witnessing a boom. With smartphones and data access to almost everyone in the country, we understand some of the reasons behind the spurt in this growth too.
Right now, you're probably sitting at home because of the coronavirus lockdown situation. Like you, millions across the world are doing the same and that's another major catalyst to the growth of the online gaming industry in recent weeks. Everyone has more time on their hands now, and is trying out various online games.
The fantasy sports sector has only been heading upwards in the last 12-18 months but that growth has been slightly stunted in the last month or so because of the scarcity of live sporting action. A majority of sporting leagues were cancelled with a couple of exceptions like football taking place in Belarus, Tajikistan, Nicaragua and a couple of other regions.
These fantasy sports companies needed a little bit of improvisation and that's exactly what NostraGamus did, one of the leading fantasy sports brands in India. They realized that in games like poker, there's no complete dependence on live events and that's one of the driving reasons for them to have recently introduced 'Nostra Poker' on its platform.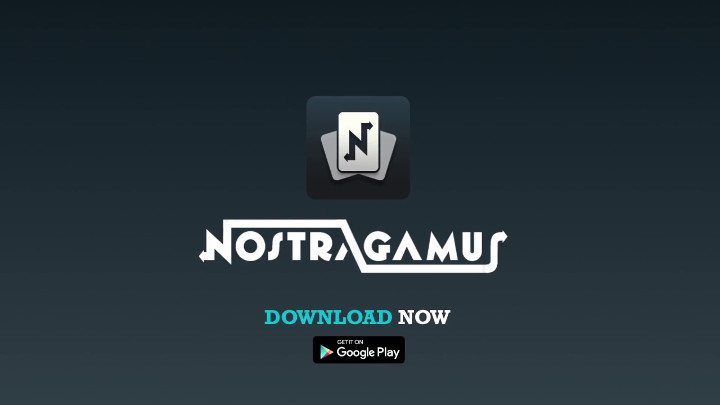 After achieving plenty of success in fantasy sports on NostraGamus.in, the company decided to expand its scope and begin offering poker to its users as well. After hearing of this development, Gutshot caught up with co-founder and CEO Yashashvi Takallapalli, a 2-time entrepreneur who began with sports media platform Sportscafe.in which was sold before moving towards building NostraGamus.
Originally from Hyderabad, the 30-year old has B.Tech (Elec Engg from IIT-M) and MBA (from IIM-C) degrees and worked at McKinsey as a management consultant in Mumbai before shifting to entrepreneurship and settling down in Bangalore. He's one of 4 founders including Deepak Venkatramani (CMO, Ex-Unilevers), Gaurav Konar (CTO, Ex-DB) and Ranaveer (Product Head). Keep reading for our complete interview with the NostraGamus co-founder…
Hi Yashashvi. Talk us through the journey of setting up NostraGamus.
"We setup Nostragamus, or Nostra Pro, as our users call the app, about 3 years ago. All of us are sports fans and fantasy sports players, and it became a no-brainer for us to go down this route, since we came from a sports content background anyway. The biggest challenge for us that we were novices in the industry, just a bunch of guys who loved sports and fantasy sports. So, we had to overcome that and learn through constant experimentation to get to where we are today."
Congrats on the Nostra Poker launch. What would you say are the similarities between poker and fantasy sports?
"Poker players are very similar to fantasy sports players in the sense that they are both calculated risk-takers. Each hand in poker is a carefully weighted risk based on the cards you have in your hand, the cards that have already fallen and the way the other players are playing their own hands. Each pick in fantasy sports is a similarly weighted risk. There's no certainty in life, and you have to carefully weigh how a player is going to perform against that opposition, how the pitch is going to play out, and how your opponent is going to make his picks, and so on. The tastes of the two sets of players may be different, but they are quite similar in their thought processes."

What were the main reasons you decided to get into poker?
"Like I said above, the sensibilities of the two sets of players are similar. We learnt a lot on our journey in fantasy sports. One of the biggest problems in DFS is the fact that it is geared to sports matches, so it is quite a task to engage players between matches. We learnt a lot doing that, and we now plan to apply those learnings to poker also."
What makes you stand out among bigger competitors in the industry?
"Players on Nostra Pro can expect great entertainment, not just in poker, but across different types of gaming. You can expect low rake, great offers, friendly KYC and withdrawal policies, and excellent customer service. Your money is safe with us, and you can play comfortably knowing that. You can also expect a table of your buy-in range to be available at all times. We are young in the poker industry, but we are already among the best in terms of availability of tables."
What are your long-term plans for both poker as well as fantasy sports on NostraGamus?
"Our aim is entertainment through responsible real money gaming. We want to cater to different tastes, different sensibilities and different occasions. Almost every one of us is competitive by nature, we want to prove that we are the best at what we do, and we want to take that spirit and give that hit to our players. In that ambition, both poker and fantasy sports play a huge role."
Your take on the immediate and long-term future of poker in India?
"Firstly, there is growing acceptance that poker is a game of skill. Secondly, more people need to be educated about poker. It is still a game that is played in engineering dorm rooms and among well-travelled audiences. It needs to attain a more mass appeal. Hence, a recent TV campaign with Nawazuddin Siddiqui. Third, there is some way to go in terms of technology also – to make things transparent and completely kill such bad practises as collusion and chip dumping, as well as achieving very smooth ease of play. Once these three are done, nothing will stop poker from becoming a billion-dollar industry in India."
Like Yashashvi said, the Indian poker industry is on its way to becoming a billion-dollar industry if we follow the right steps. Being the latest entrant in the industry, Nostra Poker will have to be on top of their game if they want to stand out among the already tough competition and if you want to try their platform, you can do so by registering here!
Until next time, stay tuned to GutshotMagazine.com for similar exclusive interviews with some of the top entities of the Indian gaming industry.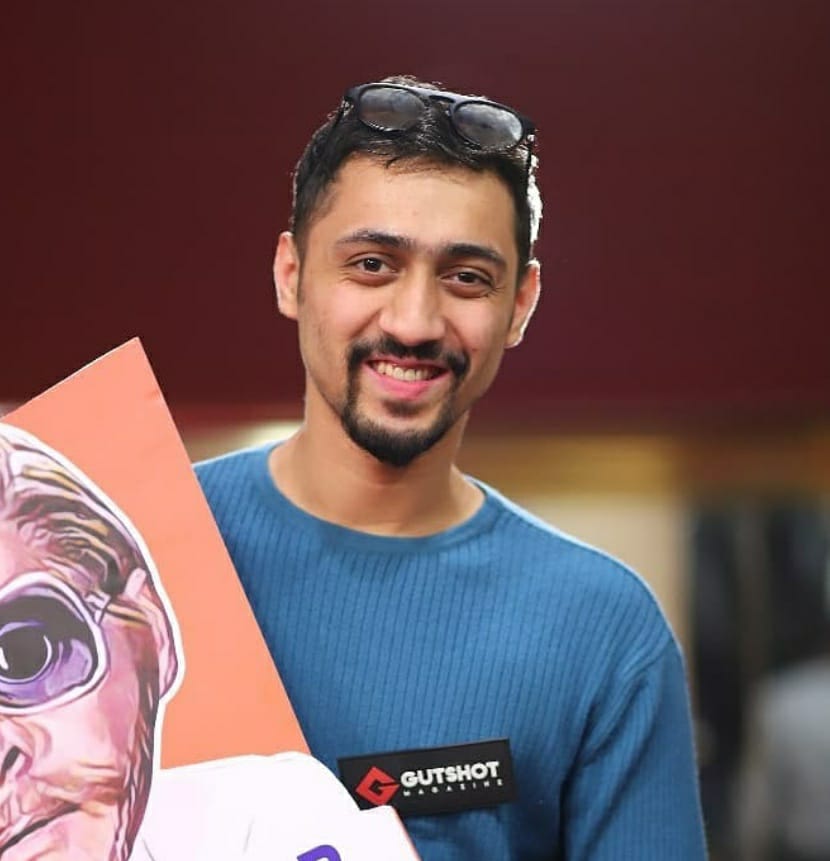 A graduate in Business Management, Dwayne began his career as a content writer for a virtual sports betting company and then for Gutshot too. Now, he heads marketing and business operations at Gutshot and while he's no expert in poker, he enjoys the occasional weekend home games. He was introduced to the industry in 2017 and has made quite a few friends along the way. Outside of poker, he is an avid cricket and sports fan, loves his bikes and of course, a good party! If you want to reach out to him for partnerships and collaborations, feel free to send a message at dwayne@gutshotmagazine.com.
---
---
More News
---
Comments