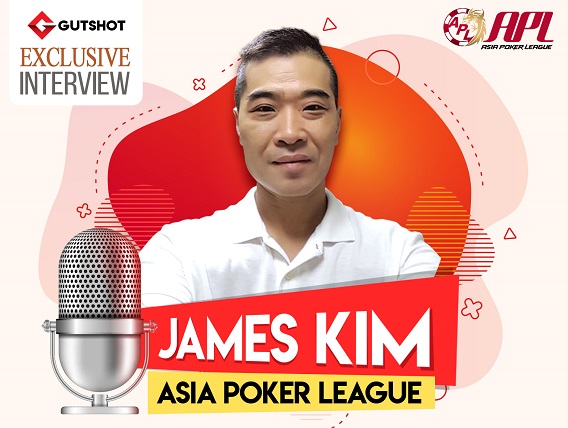 Poker
---
James Kim on the future of Asia Poker League
In April 2015, a PokerStars LIVE Asian Pacific Poker Tour (APPT) event called Nanjing Millions was raided by police on suspicions of illegal gambling which shook the poker community in and around the Chinese city of Nanjing. In fact, it was a jolt to the entire Asian poker community, and it took a while before things settled and got back to normal.
A certain gentleman called Judic Kim had the idea of re-introducing international Hold'em tournaments to China after the havoc in Nanjing. It was obviously going to be a challenge from the beginning as no international tournament brands had ventured back to China since this occurred. 
At the time, the Asia Poker League (APL) was still in incubation but that's how the company was formed, with the idea of bringing poker back to China and uniting Texas Hold'em clubs across Asia. APL was founded in 2016 by CEO Judic Kim in South Korea and the last 3-odd years of its existence has witnessed monumental growth, with tournament series being hosted in multiple locations across Asia.
Gutshot has always kept a close eye on APL events happening at various poker rooms in the continent, where our Indian pros have often done really well too. In fact, APL even recently signed Sumit Sapra as their first ever Indian brand ambassador, adding to their team of 'Da Dors' which includes ambassadors from several Asian countries.
We were always intrigued to know how APL managed such quick growth and how they manage to pull off partnerships in different countries in Asia. In fact, we even wondered if APL would come to India soon. So, we struck up a conversation with Executive Managing Director of APL James Kim (no relation with Judic), for an exclusive interview where he answers all these questions and more.
Prior to joining APL, James grew up and did all his schooling in New York City. He then moved back to Korea in 2000 and started a few English institutes until 2007. As for his poker beginnings, he started with home games before moving on to the live circuit during the first APPT in Macau. As this became a business, James folded his last hand as a player in 2015. Keep reading for our complete conversation with James Kim…
Hi James, APL has seen immense growth including partnerships with various venues across Asia in the last couple of years…
The APL first started out in 2016 in Beijing, China with our partner being the Beijing Poker Club (BPC). Then, we had a rough turn of events in Shanghai where the local police came and put a damaging halt to our young tournament career. After reimbursing players to the last penny, the APL came to an unexpected standstill until we made our return to Beijing, Clark Philippines, Vietnam, etc. Our greatest accomplishments are in China and Vietnam. In Kunming China, we had over 1,050 entries and the payouts were over $2 million. While in Ho Chi Minh, Vietnam at Pro Poker Club, we hold the record for most entries at 852. Quite recently in Da Nang, Vietnam with the Vietnam Series of Poker (VSOP), we hit VND 2.5 billion over our VND 8 billion guarantee. 2020 promises to be the turning point of our 4-year establishment with 8 venues booked for live tournaments.
What would you say are the major challenges when setting up at a new venue? Which has been APL's favourite venue so far?
Legal issues and venue costs are always a priority for the organizers while value and convenience are important to the players, a combination that's trivial at best sometimes. Perhaps Da Nang, Vietnam at the Risemount Premier Resort with VSOP would be the most memorable event thus far. We had an awesome turnout and the pool party was the spotlight!
In your opinion, what makes APL different from other Asian poker brands out there?
What I think sets us apart is the compact core of artists in the Hold'em industry who share the same compassion for the sport and are devoted to the 'Big Picture!' of having our very own Asian WSOP series. Also, we have elite ambassadors from various countries who can represent the sport.
Are there any further expansion plans for APL soon?
We have started our own POY and POS leaderboards to be incorporated in Da Nang at our 'Tip Off' Event. We will also be hosting the APL Nations Cup which will be proposed to the Olympic Committee for the SEA Games. We look to host 9 events in 2020 and welcome venues to contact us for live tournaments.
Talking about new locations, does India fit into your expansion plans?
The Indian market for Hold'em is immeasurable. The growth of professional poker players in India is evident and with live national tournaments abroad the peak is nowhere to be seen. India was actually on top of my to-do list for 2020 as a venue for APL. We wanted to enter the market in 2017 however there were too many obstacles like logistics, casino/partner shares, and perhaps the imposed 30% government tax was the back breaker. In terms of turnouts to APL events, there has always been a strong Indian interest. We surprisingly had a huge 40-player Indian turnout in Clark, Philippines thanks to Vikram Verma and Poker Buddies. Then, we had a 25-player Indian turnout in HCM, Vietnam.
Tell us about your recent move to the online business as well.
The APLPoker app was in development in 2018. We launched the first version in Clark, Philippines then we completely tore it down and rebuilt from scratch. It boasts a lobby and club function and you can win live tournament tickets via satellites at APLpoker.com.
On a parting note, James said, "The APL started with the belief that one day we will compete with or be an Asian counterpart to the WSOP. With the correct building and combination of our APLpoker app, 'Why not! Asia!' with 5000-6000 entries at $8,000! Why not?! In closing I would just like to thank APL supporters and partners. Cheers!"
For those interested in being a part of the APL POS and POY leaderboards, it's time to book your tickets. APL Da Nang 2020 is their next event which takes place between 19-28 February and who knows, you can become the next APL champion!
– With inputs from Dwayne Fernandes, Gutshot Editorial
For more updates from the Indian and Asian poker circuit as well as interview with top entities, keep reading GutshotMagazine.com.
Check out our online poker rooms section, where you can read reviews on the biggest and best poker rooms in the country, while also taking advantage of their bonuses and promotions. Check out these top poker rooms HERE.
---
---
Comments