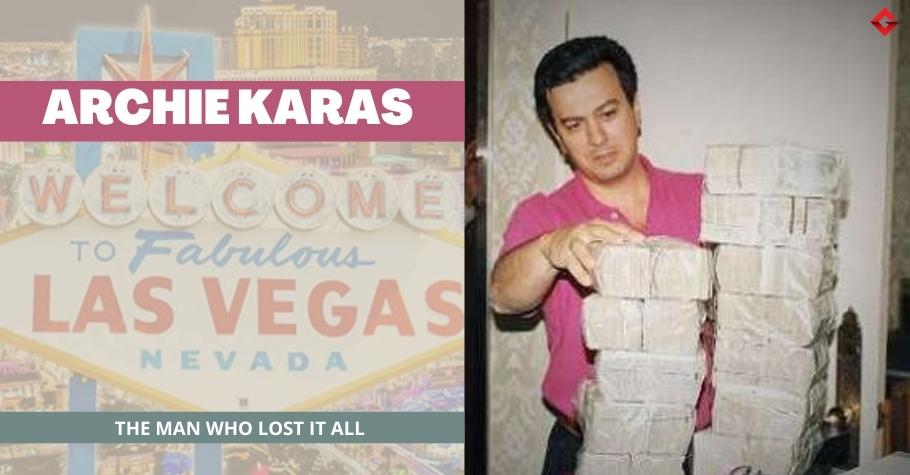 Gambling
---
Archie Karas: The Greek Gambler Who Won $40 Million And Lost It ALL 
There have been many tales of people heading to Las Vegas with nothing in their pockets but a few dollars and then suddenly becoming millionaires overnight. Such is the story of Archie Karas, one of Greece's most well-known poker players.
A big part of Karas' story is what many people can only dream of. He went from having only $50 in his pocket to turning that amount into a whopping $40 million in a short amount of time. However, unlike other tales that have a happily ever after, Karas' story ends on a bitter note.
Life of Archie Karas
Archie Karas was born as Anargyros Karavourniotis on 1st November 1950 on the island of Kefalonia, Greece. Since a young boy, Karas has had an interest in gambling. His father, Nikolas, was a poor construction worker, and the young Anargyros turned to gambling to avoid going hungry. He used to shoot marbles for money and was often seen betting with other people. He even invented his own gambling games in his neighbourhood and won most of them. All this had resulted in Anargyros making a decent amount of pocket money.
As his father's assistant in the construction work, Anargyros viewed his role as a dull and tiring chore. One day, when he was 15-years old, he told his dad 'Nikolas' that he was unable to shovel cement due to a bad burn on his hand. Not willing to believe his son, Nikolas got angry and proceeded to throw the shovel at him. While no one got hurt, Anargyros decided that he could no longer live with his father. So, he soon packed his bags and left home forever.
He then went to work onboard ships for two years, serving as a waiter and making around $60 every month. Once he set foot in Los Angeles, he got a job in a restaurant and felt alone as he was unable to speak the language. Next to his place of work was a bowling alley and a pool hall, where his journey to greatness began. When Anargyros began to play pool, he found that he was good at it but mostly enjoyed it as he was earning money through the bets he would place. From then on, he set his mind on becoming a pool shark.
Due to his skill, many people refused to play against him as they would most often lose. So, the boy from Greece had to think of another way to earn money. He then turned to playing cards near the bowling alley and found out that he was a natural in poker. From that point, Anargyros became obsessed with the card game and worked hard to master every skill.
Rags To Riches
From pool halls to playing in underground poker games, Anargyros was so good that in just a matter of months, he began to collect over $2 million in winnings. A large chunk of his earnings came from playing in high-stakes poker cash games. Anargyros was riding high with his big wins, which eventually defined his career in the game. Between his twenties and thirties, the poker master enjoyed cash flow. He was well-known for not having any limits when it came to poker, and many were aware of the high stakes involved when playing with him.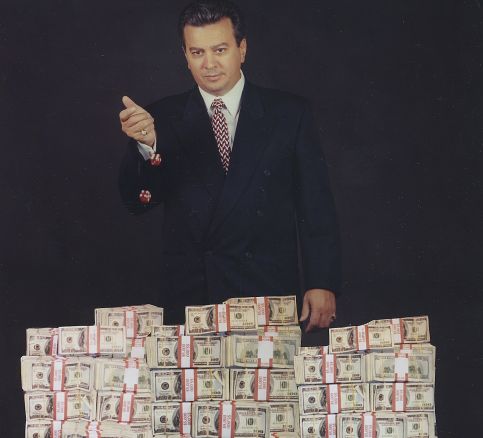 However, because of his appetite for big wins and disregard for the risks, Anargyros would soon lose the entire $2 million he had collected in his bank account by December 1992. It seemed like all was over for the overnight millionaire as he became penniless within a month. With nothing to lose, Anargyros decided to turn his fate around again and began to make his way to the glittery city of Las Vegas.
---
ALSO READ: TOP 5 Movies On Gambling To Watch On Christmas
---
The Great Comeback
With only $50 in his pocket, he headed to Las Vegas, the 'mecca of poker.' This was the time when he officially changed his name from Anargyros Karavourniotis to the more well-known Archie Karas. He then asked a friend to lend him $10,000 with a 50 percent interest and began to play. While he was skilled in the Texas Hold'em format of poker, his first game in Vegas was actually in the lesser-known variant, Razz.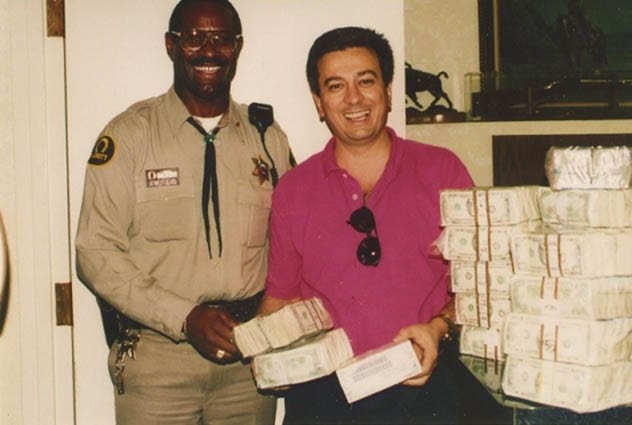 Within just three hours on his first table, Karas tripled his money! He was able to pay back his friend in full and even had cash left for him to continue playing. That was the night the legendary Archie "The Greek" Karas was born. After this, Karas went on the longest winning streak in casino history which is popularly known as 'The Run.' By the start of 1995, Karas had managed to turn 50 dollars into a whopping $40 million!
This got people talking about 'the new Nick the Greek' which was a reference to another great Greek player named Nicholaos Andreas Dandolos. Karas continued to play relentlessly and was soon feared by all the big Razz and poker players like Stu Ungar, Chip Reese, Johnny Moss, among others. However, the faster he rose to the top, the quicker he came crashing down.
The Fall of Archie Karas
His two-and-a-half-year winning streak came to an end in 1995, when he lost most of his money in just three weeks! First, he lost $11 million playing dice, and then lost $2 million he won from poker player Chip Reese back to him. With his increasing losses, he started playing baccarat and lost another $17 million. This brought the total to $30 million. With only around $12 million left, Karas returned to Greece to take a break from gambling. When he returned to Las Vegas, he headed to the Horseshoe Casino and proceeded to lose almost everything by shooting dice and playing baccarat.
The Cheating Scandal
The legendary player was soon accused of marking blackjack decks in an attempt to defraud casinos. He was arrested five times for alleged casino scams in the state of California and Nevada. In 2013, Karas was sentenced to 73 days in prison and fined a big amount.
"Casinos don't want you to win. They want to make a living out of you. They don't want you to make a living out of them," he once said.
A case was formed against him and proved by his accusers. Footage from security cameras revealed that he had forged the deck. According to the indictment, the player had marked the blackjack cards with tiny ink stains.
The great life of Archie Karas came to an end in 2015, and his name was entered in the infamous 'Black Book.' This meant that he was blacklisted from playing in all casinos. Once your name is entered in the Black Book, it can never be crossed out, no matter what happens. This ended the Greek's great run-in casinos and completed his downfall.
Archie Karas is currently 71 years old and resides in Las Vegas, while his family lives in Greece. His life was documented in the American magazine called 'Cigar Aficionado' by American author Michael Konik.  
For more interesting stories, keep reading Gutshot Magazine. Follow us on Facebook, Instagram, Twitter, and Telegram..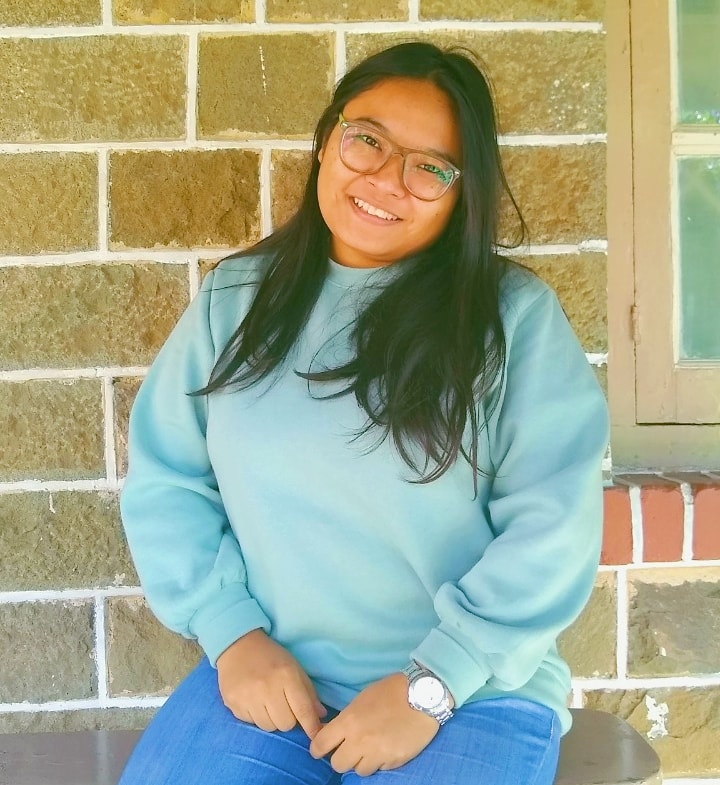 Donna Amo was a writer at Gutshot Magazine. She is a graduate from Sophia College of Women, Mumbai with a degree in English Literature. When this October born foodie is not writing content or poetry, she spends her time laughing at memes or watching series. Based out of Mizoram, she is drawn to all things nature and has a soft spot for puppies.
---
---
More News
---
Comments