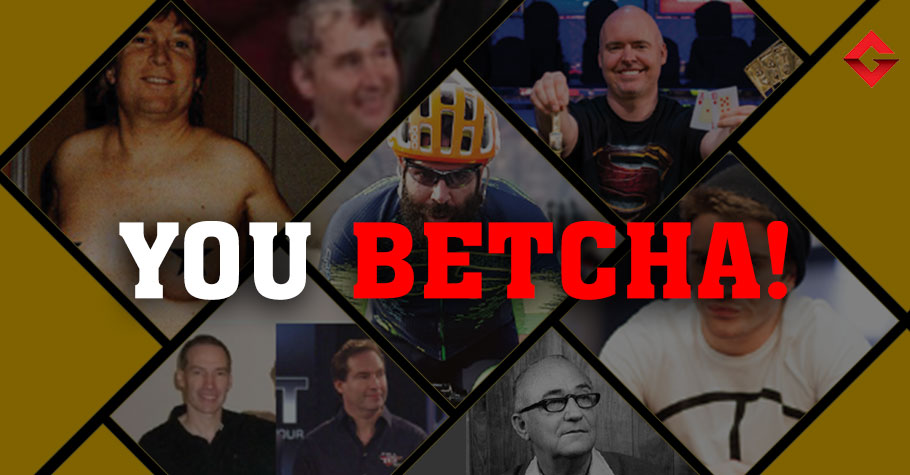 Poker
---
You Betcha – Most Famous Prop Bets in Poker
Poker players are notorious about making prop bets and here we take a look at some of the most famous and infamous prop bets ever made.
---
Poker players love making prop bets. These bets are often simple bets that are used to spice up the game or to pass time. However, among top pros these bets can be a way to make some serious money. High stake prop bets often come with numerous strings attached and often require that players make personal sacrifices in order to win. You won't believe what some people will go through in order to win a prop bet. Here we take a look at seven of the craziest prop bets in history.
ASHTON GRIFFIN RUNS 70 MILES ON TREADMILL FOR $300,000 – In 2011, Ashton Griffin risked it all to win $300,000. The bet centered on whether Griffin could run 70 miles on a treadmill in 24 hours. He had to keep a running pace in order for the miles to count. Starting around 12:30 in the afternoon, he began his long day-long run. Over that time, numerous people tried to get him to stop in fear that he would kill himself trying to win the bet. His parents even drove up to try and get him to stop, but he continued on. Ultimately, he ran 70 miles in 23 hours and 15 minutes to claim the $300,000 prize.
BRIAN ZEMBIC GETS FAKE BOOBS FOR $100,000 – Brian Zembic made one of the most famous prop bets in history back in 1996 when he agreed to get breast implants and keep them for a year in exchange for $100,000. According to Zembic, he could get as much attention as women could with fake breasts. Zembic proved his point as his bet became international news. After a year, Zembic decided to keep the breasts and still has them to this day.
DAN BILZERIAN BIKES FROM VEGAS TO LA FOR $600,000 – The King of Instagram, Dan Bilzerian, recently became $600,000 richer after completing an improbable prop bet against famed bettor Bill Perkins. Bilzerian had to ride the 300 mile stretch from Las Vegas to Los Angeles in less than 48 hours without mechanical assistance in order to collect on the bet. It took Bilzerian only 33 hours to make the trek from Vegas to L.A., but his win came with some controversy. Bilzerian drafted behind a van for between four to five hours during the last part of his trip. While this technically counts as mechanical assistance, Perkins later determined that Bilzerian would have completed the bet even without drafting. There was also a side bet to this challenge. Rick Solomon agreed to pay $250,000 to Bilzerian if he didn't die during or directly after the ride. If Bilzerian died, Solomon would have received Bilzerian's Gulfsteam IV jet. Solomon apparently is looking to get out of paying the $250k due to the drafting incident. At worst, Bilzerian will walk away up $450,000 from the endeavour. He invested around $150,000 to train and prepare for the ride.
---
ALSO READ: Jun-Jul 2016 Cover Story – Numbers Game (Kunal Patni)
---
JOHN HENNIGAN LOVES IOWA… NOT – A number of years ago, pro John Hennigan was bet that he couldn't spend six weeks in Des Moines, Iowa. Back when the bet was made, the area was devoid of casinos and the area was considered one of the most boring spots in the country to live. Hennigan took the bet happily, planning to spend the time chilling and playing golf. However, the people that devised the bet know Hennigan better than he knew himself and didn't expect him to last the full six weeks. Hennigan didn't even last a week and came home in two days.
PHIL HELLMUTH SHAVES HEAD AFTER VARKONYI MAIN EVENT WIN – Phil Hellmuth made one of the most memorable prop bets in history during the 2002 WSOP Main Event. After being eliminated by the amateur Robert Varkonyi, Hellmuth said that the amateur had "no chance" to win the Main Event. Hellmuth further went on to claim that he would shave his head bald if Varkonyi won. Amazingly, Varkonyi came into the final table as chip leader and held on to win the title. He tried to let Hellmuth out of the bet, but Hellmuth had pledged to donate his hair to charity. Hellmuth later paid $10,000 to buy back his own hair in a charity auction.
15 TO 1 TOO GOOD FOR JOHNNY MOSS TO PASS UP – Here's a story from the old school days of poker. One evening in a bar, Johnny Moss was convinced to take part in a prop bet against another patron who had apparently never lost a fight. According to the legend, Moss was offered 15 to 1 to fight the guy but Moss had to land the first punch. Moss took the bet but there was one important fact to this story. Nobody told the fighter about this bet. Moss decided he would sucker punch the fighter from behind in the hopes of knocking him out quickly. Unfortunately for Moss, his sucker punch was ineffective and the fighter turned around and beat the living hell out of Moss. Moss' beating was so bad that he spent two weeks in the hospital. When asked why he took the bet knowing he was putting himself in physical danger, he simply stated that 15-1 was too good to pass up.
TED FORREST WEIGHT LOSS BET – Would you be willing to risk your life for $2 million? Ted Forrest did just that in 2010 when he agreed to a $2 million weight loss bet with Mike 'The Mouth' Matusow. When the bet was made, Forrest weight was 188 lbs and he had just a few months to get under 140 lbs. Forrest worked like a madman to win the bet. He made lifestyle changes but that wasn't enough. Towards the end he was spending six hours a day in the gym and walked at least 16 miles a day. He even went on a 10-day fast to cut weight. Ultimately, he came in at 138 lbs on weigh-in day and won the $2 million. Sadly, Forrest risked his almost nothing. Back in 2014, Forrest admitted that Matusow only paid $70,500 of the $2 million. We should point out that Matusow admitted back when the bet was going on that he didn't have the money to pay but he took the bet thinking that Forrest couldn't do the bet or that he would die in the process.
---
(This piece was originally published in Gutshot Magazine Jun-Jul 2016 edition, and you can take a look at such pieces in our repository of all past editions by clicking here)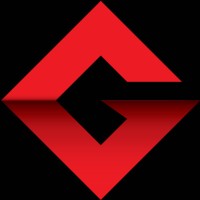 Gutshot Magazine is India's leading real money gaming magazine that covers news, updates, previews, highlights, features and much more across verticals like poker, rummy, and fantasy sports. Our rich history that has spanned over a decade now, Gutshot Magazine has always tied up with events and tournaments that have helped push the awareness of skill gaming in the country. If you are looking for the latest updates across real money gaming, then you have arrived at the perfect destination.
---
---
More News
---
Comments