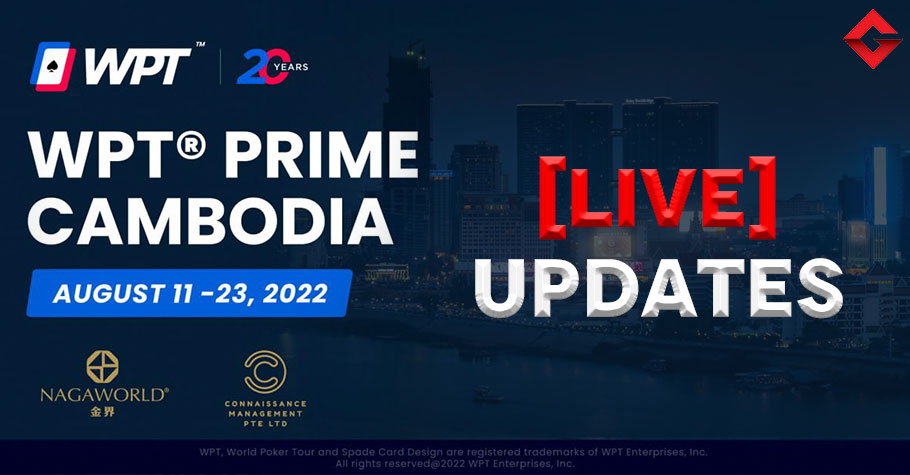 Poker
---
WPT Prime Cambodia 2022: Main Event Final Table Updates
Chi Jen Chu Finishes Runner-up
Level 33: Blinds 200,000-400,000, big blind ante 400,000 
Within a few hands of heads-up, Chi Jen Chu's stack has reduced to around 4,000,000. From the big blind, David Erquiaga pushes all-in from the button and gets called by Chu. Erquiaga shows J ❤ T ♦ , and Chu reveals K ♦ J ♠. 
Erquiaga pulls ahead on the flop of T ❤ 8 ♠ 8 ♦ . The 3 ♦ changes nothing, but the 8 ❤ on the river awarded the title to the Philippine player. Chu took the runner-up spot for $120,980 as per the deal.
Erquiaga: J

❤

T

♦

Chu: K

♦

J

♠

Board: T

❤

8

♠

8

♦

3

♦

8

❤
Junnie Pamplona Exits At 3rd Place
 Level 33: Blinds 200,000-400,000, big blind ante 400,000 
Junnie Pamplona shoved all-in, while Chi Jen Chu folded. Later Pamplona jamed for 8,000,000 on the button and David Erquiaga from the big blind calls out after tanking. Pamplona shows A ♠ 7 ♣. Erquiaga reveals K ♦ Q ♣. 
On the board of Q ❤ J ♦ 9 ♣, Erquiaga held the lead. The turn of 6 ♣, Pamplona had just three outs. 9 ❤ ceases any chances for Pamplona. 
Pamplona exits at the third for $106,482, as Erquiaga enters the heads-up with a chip lead.
Erquiaga: K

♦

Q

♣

Pamplona: A

♠

7

♣

Board: Q

❤

J

♦

9

♣

6

♣

9

❤
It's A Deal, Play Continues For The Title
Level 33: Blinds 200,000-400,000, big blind ante 400,000 
The final three have agreed on a deal with each of them assured a six-figure amount. Additionally, $24,000 in prizes will be up for grabs. According to the deal the players get the following prizes:
David Erquiaga – $133,408
Chi Jen Chu – $110,980
Junnie Pamplona – $106,482
The player to finish second will receive another ,$10,000 and the winner gets an additional $14,000, consisting of the $10,400 seat for the WPT World Championships and $3,600 in cash.
Jean Robert Autran Shown The Door At 4th Place
Level 32: Blinds 150,000-300,000, big blind ante 300,000
David Erquiaga, from the UTG, raises to 800,000, Jean Robert Autran defends the big blind. The flop fans out 8 ❤ 4 ❤ 4 ♣. Autran checks followed by an 850,000 bet from Erquiaga. Autran check-shoves, to which Erquiaga asks for a count. "Do you have a four?" he asks Autran and on no response calls.
Autran shows Q ❤ J ❤ , while Erquiaga reveals K ❤ 2 ❤ . Erquiaga's rail bursts into cheers as the French player looks rather disappointed. The 6 ♦ on turn and A ♦ on the river bring no help to Autran, as Erquiaga wins with a K-high. Autran finishes fourth for $62,060. 
Erquiaga: K

❤

2

❤

Autran: Q

❤

J

❤

Board: 8

❤

4

❤

4

♣

6

♦

A

♦
Patrick Soh Out in 5th Place 
Level 30: Blinds 100,000-200,000, big blind ante 200,000 
Soon after the break, it was time for
Patrick Soh
to bid farewell to the final table.  After the small blind,
David Erquiaga
pushes all-in, Patrick Soh, with over 10 big blinds left, calls all-in too. Soh shows K
❤
5
♦
, and Erquiaga reveals pocket nines. On seeing the flop od A
❤
T
❤
T
♠
, Erquiaga asks a queen of hearts but is served with Q
♣
on the turn instead. J
♣
shows up on the river to complete his broadway straight and his rail goes nuts. 
Soh walked away at fifth place and pocketed $46,820.
Erquiaga: 9

♦

9

♠

Soh: K

❤

5

♦

Board: A

❤

T

❤

T

♠

Q

♣

J

♣

 
Kunal Patni Exits At The 6th Place
Level 29: Blinds 75,000-150,000, big blind ante 150,000
Adda52 Game Ambassador Kunal Patni's great run at the WPT Prime Cambodia 2022 Main Event has finally come to an unfortunate end. After giving Patrick Soh a couple of double-ups, the Day 1 chip leader succumbed at Soh's hands. The second double up left Patni was the shortest stack, and he raises to 1,500,000. Junnie Pamlona shoves all-in for 3,775,000, while David Erquiaga asks for an exact count before eventually folding. Patni, too, pushed his remaining 250,000 all-in to flip A ❤ T ♣, and Pamlona shows A ♣ K ♣. 
Patni takes the lead on the flop of A ♠ Q ♦ T ❤ , and the 2 ♠ turn keeps him in the lead, however, the river of J ❤ completes Pamlona's top straight to scoop the pot and send Patni away at the sixth place. Patni cashed $35,690 from his sixth place finish. Withe the elimination of Patni, India's hopes of winning another WPT Prime Main Event comes to an end. 
Pamlona: A

♣

K

♣

Patni: A

❤

T

♣

Board: A

♠

Q

♦

T

❤

2

♠

J

❤

 
Ankit Jajodia Takes The 7th Place
Level 28: Blinds 75,000-125,000, big blind ante 125,000 
Soon after Xu, the final table saw its next elimination in the form of Ankit Jajodia. David Erquiaga, from the cutoff,  raises to 275,000. From the small blind Ankit Jajodia pushes his 2,700,000 chips all-in. Erquiaga double-checks his cards and snap calls.
Jajodia flips A ♦ Q ♠, and Erquiaga shows K ❤ K ♦ . The Q ♦ T ♣ 8 ❤ gives Jajodia some equity, however the 3 ❤ doesn't help. Erquiaga calls out for a diamond in the river, which doesn't show up, however the river of J ❤ drowns Jajodia's hopes of winning the Main Event. 
Jajodia exits in seventh place for $27,510, while Erquiaga jumps up to second place.
Erquiaga: K

❤

K

♦

Jajodia: A

♦

Q

♠

Board: Q

♦

T

♣

8

❤

3

❤

J

❤
Ji Jun Xu Eliminated at the 8th Spot
Level 28: Blinds 75,000-125,000, big blind ante 125,000 
Ji Jun Xu, who started the final table today with the smallest stack, has been eliminated at the eighth spot. Phillippines' Junnie Pamlona raises to 250,000 to be called by Ji Jun Xu from the big blind. Xu pushes all-in on the flop of 8 ♣ 6 ❤ 5 ❤ . Pamlona calls and shows K ❤ J ❤ for a flush draw, and Xu shows T ♦ 9 ♦ for straight draw. He eagerly awaits a seven on the board; however 5 ♣ 6 ♦ show up on the turn and river bring no help to Xu. The Chinese player took home a paycheque of $21,430.
Pamlona: K

❤

J

❤

 
Xu: T

♦

9

♦

 
Board: 8

♣

6

❤

5

❤

5

♣

6

♦
Hoang Van Nguyen Bows Out in 9th Place 
Level 27: Blinds 50,000-100,000, big blind ante 100,000
Ji Jun Xu raises to 250,000 from a middle position. Short-stacked Hoang Van Nguyen calls out from the small blind. Xu signals to his opponent why he didn't push, Nguyen simply smiles back. Both the players check on seeing the flop of A ♣ A ♦ J ❤ . The turn shows a 3 ♦ , and the short stacked who has just 315,000 left checks. Xu shoves all-in and Nguyen tanks before calling.
Xu shows fish hooks for a full house on the flop and Nguyen reveals his K ♣ J ♠. Only an ace on the river can help Nguyen stay in the game with a chopped pot; however, the turn shows a 5 ♣. 
Nguyen is the first casualty on the final table as he walks out at the 9th place for $16,880.
Xu: J

♣

J

♦

Nguyen: K

♣

K

♠

Board: A

♣

A

♦

J

❤

3

♦

5

♣
---
The final table of the World Poker Tour (WPT)Prime Cambodia 2022 Main Event is all set, and the final nine have returned for Day 3 of the event at the five-star NagaWorld Integrated Resort in the city of Phnom Penh. The record-breaking series has generated a final prize pool of $1,018,500, which is the highest ever for any poker event in Cambodia. 
The Main Event has broken several records, with the entry field of 1,050 being one of them. After three starting flights, the top 131 players qualified for Day 2, which was held yesterday. After an intense battle, the top nine have survived the massive entry field and will now battle it for the top prize of $168,760 and $10,400 entry to the WPT World Championships.
WPT Prime Cambodia 2022 ME Final nine survivors:
Chi Jen Chu (Taiwan) – 8,615,000 chips
Kunal Patni (India) – 6,640,000 chips
Junnie Pamlona (Philipines) – 4,275,000 chips
Jean Robert Autran (France) – 3,735,000 chips
Ankit Jajodia (India) – 2,990,000 chips
David Erquiaga (Philippines) -2,895,000 chips
Hoang Van Nguyen (Vietnam) – 1,005,000 chips
Patrick Soh (Malaysia) – 680,000 chips
Ji Jun Xu (China) – 625,000 chips
Watch this space for all the live updates on the WPT Prime Cambodia 2022 Main Event.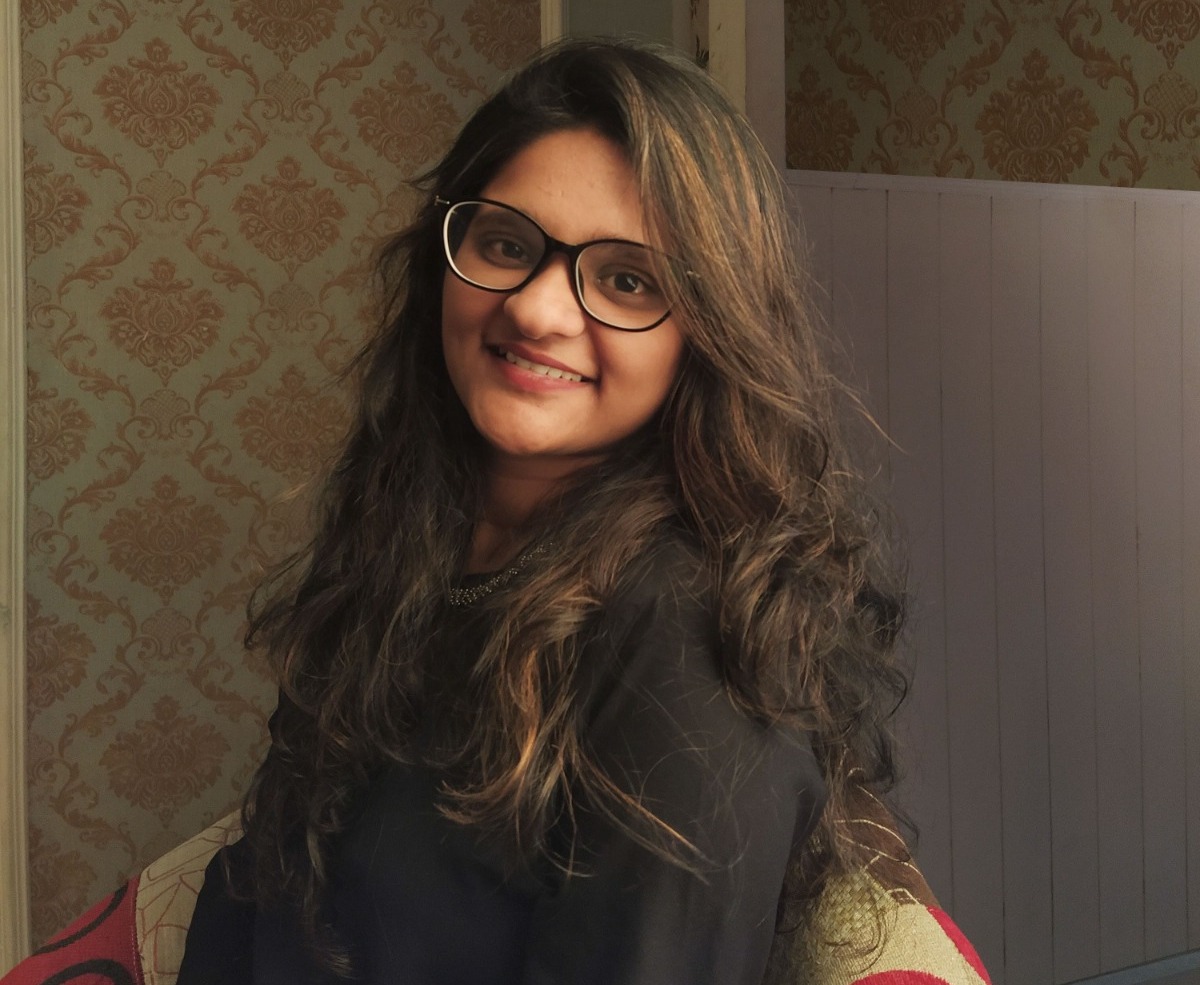 Amarylisa Gonsalves is a Content Writer at Gutshot Magazine. Advancing from a marketing background, she found her calling in writing. She takes delight in exploring genres and is a curious learner. Patient and ambivert, she believes in letting her work speak for itself. Apart from content writing, she finds solace in writing poetry by expressing herself through words. Additionally, she adores indulging in anything that satisfies her creative self, like drawing and DIY crafts.
---
---
More News
---
Comments