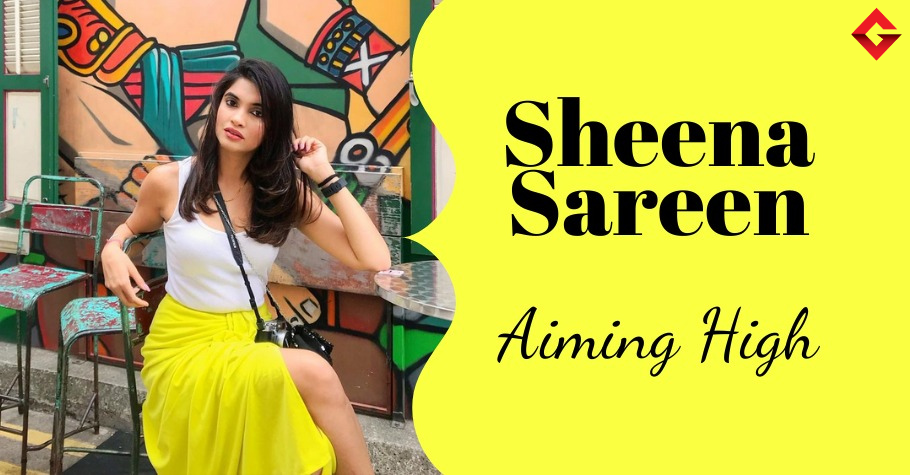 Poker
---
Women Power – Sheena Sareen
While poker has a reputation for being a game dominated by men, in recent years, women are claiming the poker scene with vigour and style. Especially in India, where many Indian women are taking up the mind sport and acing their game at every turn. Popular female players like WSOP bracelet winner Nikita Luther, first professional female poker player Muskan Sethi, and poker mom Radhika Shankar, actor and poker player Minissha Lamba, are just some of the women that have taken the Indian poker community by storm.
As the game of poker grows steadily in the country, more women have started embracing this game of skill into their lives. Among these, we have Sheena Sareen, a rising poker star from India. Born and brought up in Delhi, Sareen is a tax consultant by profession and has an undeniable love for poker. Currently working in a Big Four consulting firm in Delhi, she was introduced to the game in 2004 where she played online poker on Facebook. Since that first encounter, the 34-year-old has been playing the game on and off in various casinos around the world like Amsterdam, Atlantic City, Las Vegas, Macau, and Sri Lanka. While not a professional, Sareen has made quite a name for herself in the live poker circuit through her frequent trips to casinos.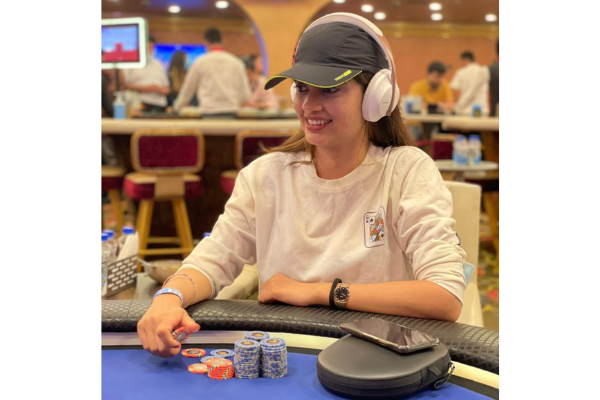 When quizzed about what her favourite casinos were, the live poker enthusiast replied, "I like playing at the Big Daddy Casino in Goa the most as the game is very loose. In casinos abroad, especially the ones in Europe, the games have a lot of tight players and so you don't get a lot of opportunities to exploit them." Sareen also listed out places like Macau and Sri Lanka among her top choices to play live poker.
She also added the infamous sin city to her list, "Las Vegas is also quite good. For people who don't want to spend too much money, Fremont Street in the city is where all the cheaper casinos are located. Players can cruise through casinos on Fremont Street. It's very convenient and affordable to play there as they have small cash tables."
Elaborating on what she likes about Big Daddy Casino, Sheena Sareen says, "From the flexible food service to the staff, the hospitality at Big Daddy really stands out. I also believe they go the extra mile for female players. Secondly, from a game point perspective, I think the Spartan LIVE table at Big Daddy attracts a variety of players ranging from professionals to regular and recreational players. It is also easy to switch between players and the tables are not really that cutthroat."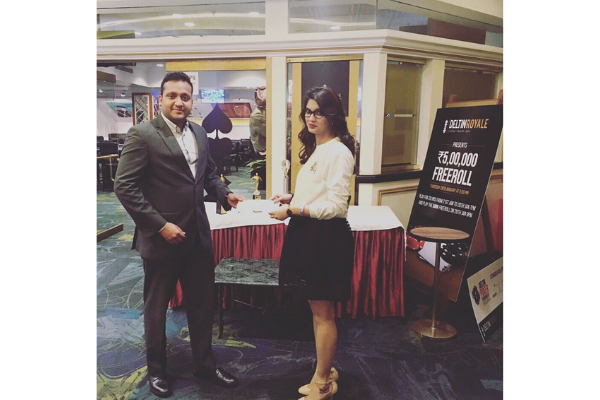 Even as online poker is picking up in India, this poker player is more at home at live games. Back in 2016, she was awarded the title of the last woman standing at the Deltin Poker Tournament. Being the last woman standing from a sea of around 350 players is no small feat and Sareen was duly awarded a prize for her accomplishment even though she didn't make the money. When asked about this experience, she replied, "It felt good to be recognized by Deltin. Being recognized and awarded random prize money like this is a great way to encourage players like me to play more."
Every avid poker player knows that you need to constantly get better at your game. To explore this aspect a bit more, we asked Sheena Sareen to tell us about her poker training schedule and the kind of material she uses to stay on top of her game. To which the poker enthusiast replied, "I am currently learning from the poker show called 'Run It Once.' I have also subscribed to Daniel Negreanu's masterclass along with Phil Ivey's and keep alternating between the two. Other than that, I also watch a lot of YouTube videos and read online books on poker."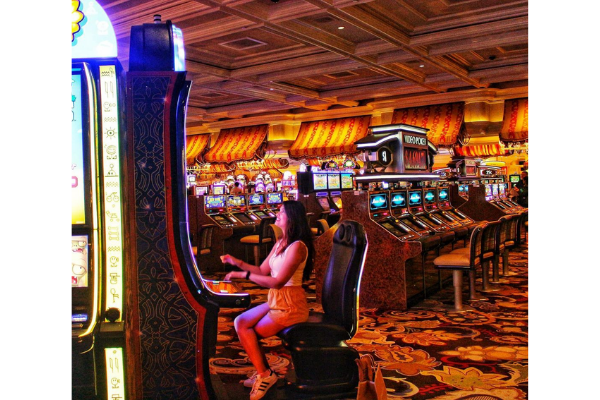 She also mentioned studying from a particular hardcover book that she brought from Vegas. When asked to give her recommendations about the kind of books players should read, she replied, "I like Daniel Negreanu's style of teaching and his book on small ball poker makes for a good read. The way he breaks down the concepts is simple to understand and it's not too mathematical or statistical. His methods and tactics are also easy to implement on tables."
"I would also recommend the masterclass to anyone as it is quite affordable and an excellent way to learn the concepts. If you don't want to invest any money at all, then YouTube also has a lot of free videos like Jonathan Little's," she added. Here's a little bit more on our conversation with this poker player:
What do you feel about the representation of women in poker?
"I think, right now, it's lopsided because there are only two to three women poker players who are known. Whereas if you look at the male fraternities there are a lot of them. The representation is very scanty, and it needs to get better. It should include women from across age groups, educational backgrounds, and geographies. The representation is there but I think we need more."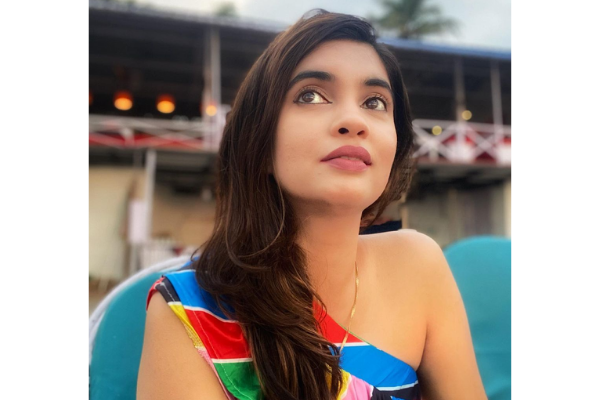 What are some of the challenges you face as a female poker player in India?
"The first problem in India is that there are only limited places like Goa where you can play live. So, the scarcity of formal playing avenues in India is a challenge not only for a woman but for everybody. The second challenge would be that there are lesser learning avenues in India as compared to abroad."
What is a word of advice that you would give to another female poker player like yourself?
"Understanding that poker is a game of skill and not chance is important. Therefore, sharpen your skills and always keep learning. If you can afford it, then pay for online courses or learn from the free information available on Google and YouTube. The second is a standard answer, bankroll management. Try investing in one shot and if you end up losing all of that, then take a break for a few months and then reinvest again. You should give yourself at least three to five chances of reinvestment, beyond that, if you're not able to make it, then there is something that's not going right. My advice would be to invest once and if you lose it all, take a break and educate yourself. Try to sharpen the skill and then come back again after six months or one year, whenever you are ready to invest again."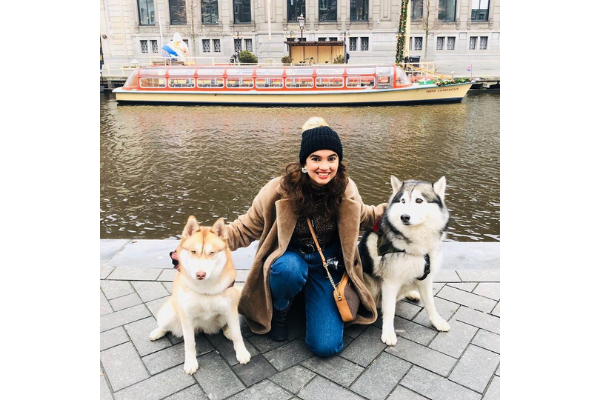 What are some of your most memorable moments while playing poker?
"Number one is definitely the Deltin Poker Tournament where I stood 21st. It was a major confidence booster as it was the first time I played in a tournament. The other is playing on Fremont Street in Las Vegas, it was very memorable to play there and experience the vibe. I also recently won a big hand against someone influential in Goa. I remember him being very reckless with his money and although he had a flush, I had a higher flush than him. Some of these hands, they stay with you, whether you win or lose. There are also some locations that have stuck with me like Vegas and Macau. I vividly remember the poker tables and the crowd in Macau being very lively and fun to play with. The last one is probably playing in tournaments. Mainly because when you win or even stand in the top 50 in a big tournament means that you have toiled for a good 16 – 20 hours. Overcoming that and trying to get recognized are some moments that will stay with me forever. "
What is your end goal when it comes to poker?
"After all these years of playing poker, I'm still learning the ropes. I hope to get better at it, however, it requires a lot of intense learning, time, and investment which I don't have right now due to my long working hours."
Even though this globetrotting player is not looking to go pro anytime soon, it's clear that she can pack a punch on the live felts anytime she wants to. If you're playing on the live tables, be sure to look out for this talented diva. But beware, she might just beat you at your game.
For more interesting content on women in poker, keep reading GutshotMagazine.com. Follow us on Facebook, Instagram, and Telegram to stay updated on all the latest content.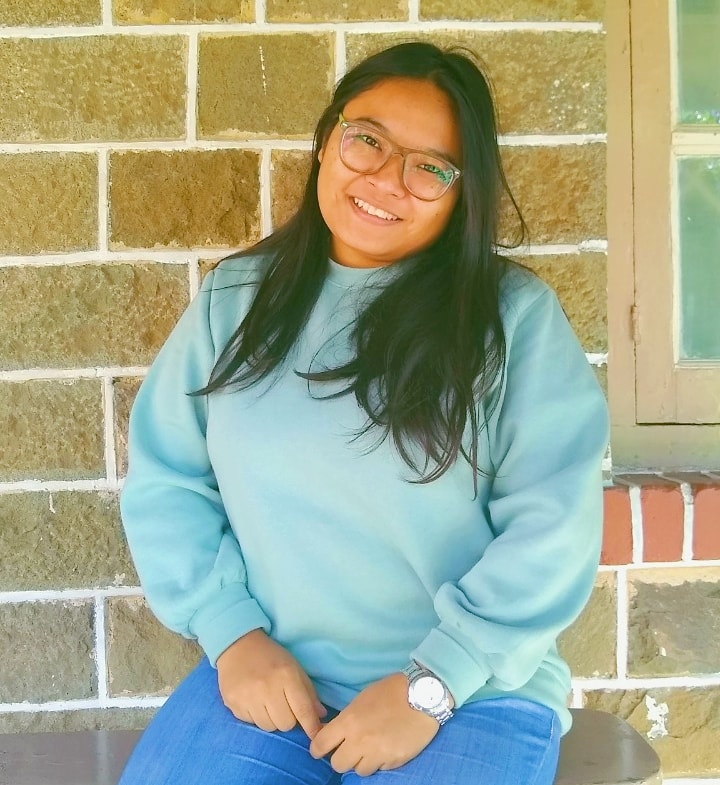 Donna Amo is a writer at Gutshot Magazine. She is a graduate from Sophia College of Women, Mumbai with a degree in English Literature. When this October born foodie is not writing content or poetry, she spends her time laughing at memes or watching series. Based out of Mizoram, she is drawn to all things nature and has a soft spot for puppies.
---
---
More News
---
Comments