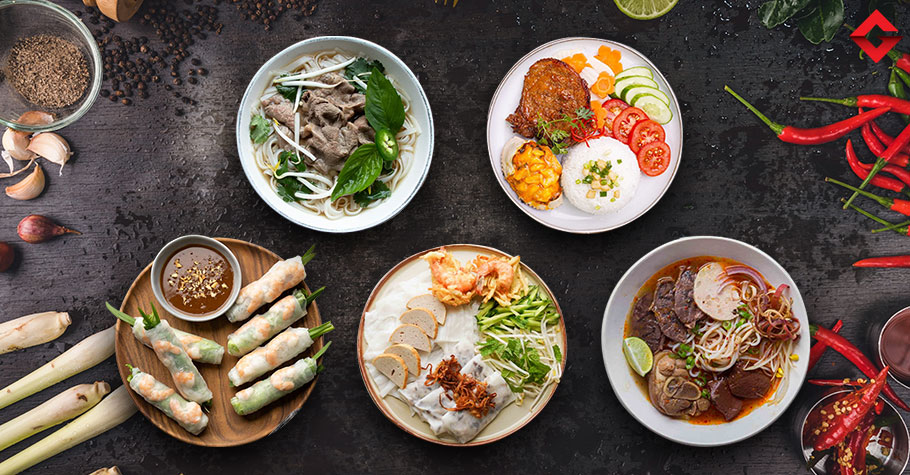 Poker
---
Traditional Dishes You Must Try In Vietnam
Traditional Vietnamese food is quite an interesting concept. Vietnam has a diverse food culture which continues to engage people from all around the world. The Vietnamese people have a certain style and identity based across various regions of the country, with the diversity felt across many all aspects of life.
From Chinese dynasties to the impact of French, Vietnamese cuisine had a lot of influence on it over time. These additional influences certainly makes discovering and trying local food of Vietnam a bucket list item on your adventure to the country. After consulting with the locals on what are the best items to eat in Vietnam, Here is the list of a few food delicacies you just need to try on your trip to the Asiatic country!
Must try food items in Vietnam
Phở (Noodle soup)
This is one of the most famous dishes to come out of Vietnam.Not only is it amongst the most popular dishes, but also a highly controversial one. There have been a lot of arguments on the French-influence on this dish while many speak about the impact of chinese on a bowl of Phở!
The soup base of this item is a light broth, that is made after simmering vegetables, beef bones along with multiple spices for hours, Later on, the broth is strained with the strained part being the base to which other ingredients are added to complete the dish.
Whilst there is no argument over the Chinese origin of this dish, citing the noodles , the soup or broth part of this makes it a lot more arguable. As per many rumors, the word Phở comes from the French 'pot-au-feu' which means 'pot in the fire' Incidentally, it is als made much in the same way as its Vietnamese counterpart as 'Phở' when pronounced correctly also sounds like 'feu', which is a French word.
Cơm tấm (Broken Rice)
Mostly spotted around the major city of Saigon, tourists can find 'Cơm tấm' not only as a part of street food but also across a lot of local restaurants. Traditionally, this item was made due to poverty in the Mekong Delta.
 It is a food item that was made because broken rice was seen as inferior to whole grains which saw these broken grains not being sold.  In order to not waste a valuable commodity, people find a creative solution for the use of inferior quality grains and was later eaten by farmers as Cơm tấm.
Earlier, this dish was nothing much more than cooked broken grains of rice.  Later on, as Vietnam developed, the dish grew too with various additions being made to it. Be it proteins like grilled pork or a minced pork alongside mushroom meatloaf topped with an omelet, this dish has continuously been innovated upon.
Most of the time, this dish is served with a sunny-side-up egg, along with freshly sliced tomato, cucumbers and pickled radish, carrots. Locals also serve some sweet and spicy fish sauce along with it. The intricacies of Cơm tấm  along with Nước mắm pha makes it a must try in Vietnam.
---
ALSO READ: Best Water Sports In Vietnam
---
Tourists can also try eating Cơm tấm in Saigon as the food dish is presented with a different element. Some restaurants break the tradition and look to elevate the dish by adding premium ingredients and also substituting local pork with the famous Spanish Iberico Pork amongst other things.
Bún bò Huế (Bowl of noodle soup)
Bún bò Huế is easily one of the best-known Vietnamese dishes across the world. Coming from the former capital of Vietnam, Huế This wonderfully meaty, noodle dish consists of  vermicelli, rice in a beef broth along with thinly sliced beef (bò) All of these items are mixed together with lemongrass and fermented shrimp paste added to make the distinct aromatic flavors shine.
Bún bò Huế is usually served with a lot of diced spring onions, lime wedges, alongside several local salads/ vegetables. Adding chili sauce, cilantro, to soup as per taste is also a common practice.
Gỏi cuốn (South) or Nem cuốn (North) (Spring Rolls or Summer Rolls)
No list of food to try in Vietnam can ever be complete without the inclusion of fresh spring rolls! Often touted to be everyone's favorite; this Vietnamese dish is very similar to fried spring rolls or egg rolls that are sold in the United States.
Made with bánh tráng (rice paper) that has been lightly soaked with water, fresh ingredients are spread across on the top before the item is rolled up and served with a dipping sauce. Various sauces like peanut sauce, Hoisin Sauce, and fish sauce are served with the spring rolls.
---
ALSO READ: Grinding In Vietnam? Check Out The Top 10 Souvenirs To Bring Home
---
While they may often be served pre-rolled, watching someone bring all the elements of the dish together is also an enjoyable experience. You can also learn the ultimate rolling technique of making the perfect roll by layering up ingredients in flawless harmony!
The main fillings that complete this dish include prawns or grilled pork (other protein variants exist like tofu sausage and squid can be interchanged ), along with Vegetables and cold vermicelli noodles.Normally, Spring Rolls are served as an appetizer, as we wait for the main dishes to arrive.
Bánh cuốn (Filled Rice Batter Pancakes)
Yet another interesting dish that can be found on almost every street corner, Bánh cuốn is a dish that can be tried on the streets as well in the fanciest Vietnamese restaurants. Originated in north Vietnam, this food item produces little bundles of joy and is a  joy to watch the street sellers sell it.
 It is very familiar to how french make crepes on a hot plate with the fermented rice batter poured onto a round stretched piece of cloth. It is placed over a big pan of boiling water and later shaped into a perfect circle.
Later on, a lid is used to create steam and cover it to fasten up the cooking process. Finely chopped wood ear mushroom, cooked seasoned minced pork, and fried shallots are added, rolled and cut into bite-sized pieces after being cooked.
It's served with fish sauce along with fried shallots and fresh vegetables like bean sprouts to top it off! Bánh cuốn can be served as a sharing appetizer while added fillings also see the item being served as a main dish.
Banh mi (Baguette Sandwich With Meat)
Banh mi is amongst the most famous Vietnamese dishes to come from Vietnam. While the French brought the trusty baguette to this country the Vietnamese have leveled up the sandwiches  by adding their local ingredients and making their own version of the same.
Just like Phở, there are indeed many variants of this item with people all across the country having their favorite style of preparation. Generally, you will find a Bánh mì filled with, pâté, various meats such as pork sausage, cilantro, pickled vegetables, and even mayo.
Vegetarian options such as fried tofu, fish options, and various incarnations are available everywhere you go. In Vietnam, you can spend as little as a few cents on a Bánh mì or you can really splash out and even find a mighty 100 dollar version in the heart of Saigon.
Xôi (Sticky Rice or Glutinous Rice)
A staple food that's commonly found in Vietnamese diets, Xôi is a well-known item that originates from the mountainous areas of Vietnam. This item has later found its way from the mountains to the beaches and is now found in virtually every nook and corner across the country. While Xôi is often eaten as a breakfast item, there have been a lot of different versions of this dish. While it is quite hard to keep up with all the changes, one thing is for sure, this item is a must try dish of this country.
Bún thịt nướng (Cold Vermicelli Noodles and Grilled Pork)
Bún thịt nướng is a local Vietnamese dish that is made with a bed of cold rice vermicelli topped with marinated grilled pork. Various veggies like chopped lettuce, and pickled vegetables along with deep-fried pork and shrimp spring rolls complete the dish. Served with fish sauce, Bún thịt nướng is topped with fried shallots, chopped peanuts as well fresh herbs like basil and mint. Found almost everywhere in Vietnam, it is a must try item which will surely not disappoint you.
Banh Xeo (Sizzling Pancakes)
These Vietnamese pancakes are staple items that are cheap and enormous. Containing pork, shrimp, egg, bean sprouts these pancakes are quite filling. The preparation of this dish sees it being fried, wrapped in rice paper with greens and served with fish sauce. If you are on a long journey, then Banh Xeo is the the perfect accompaniment for you with Ho Chi Minh City being the best city to try Banh Xeo (or sizzling pancake)
There are many dishes that will shock a person that can be deemed as far more adventurous, and not for the faint hearted! Items such as Balut (Trứng vịt lộn), which is a fertilized duck embryo can also be tried in Vietnam. Be it the rice fields of Sapa or  the highlands of central Vietnam or the wetlands of the Mekong Delta, Vietnam is surely a country where you won't ever go away hungry.
For more news and updates, keep reading GutshotMagazine.com. Follow us on Facebook, Instagram, Twitter, and Telegram.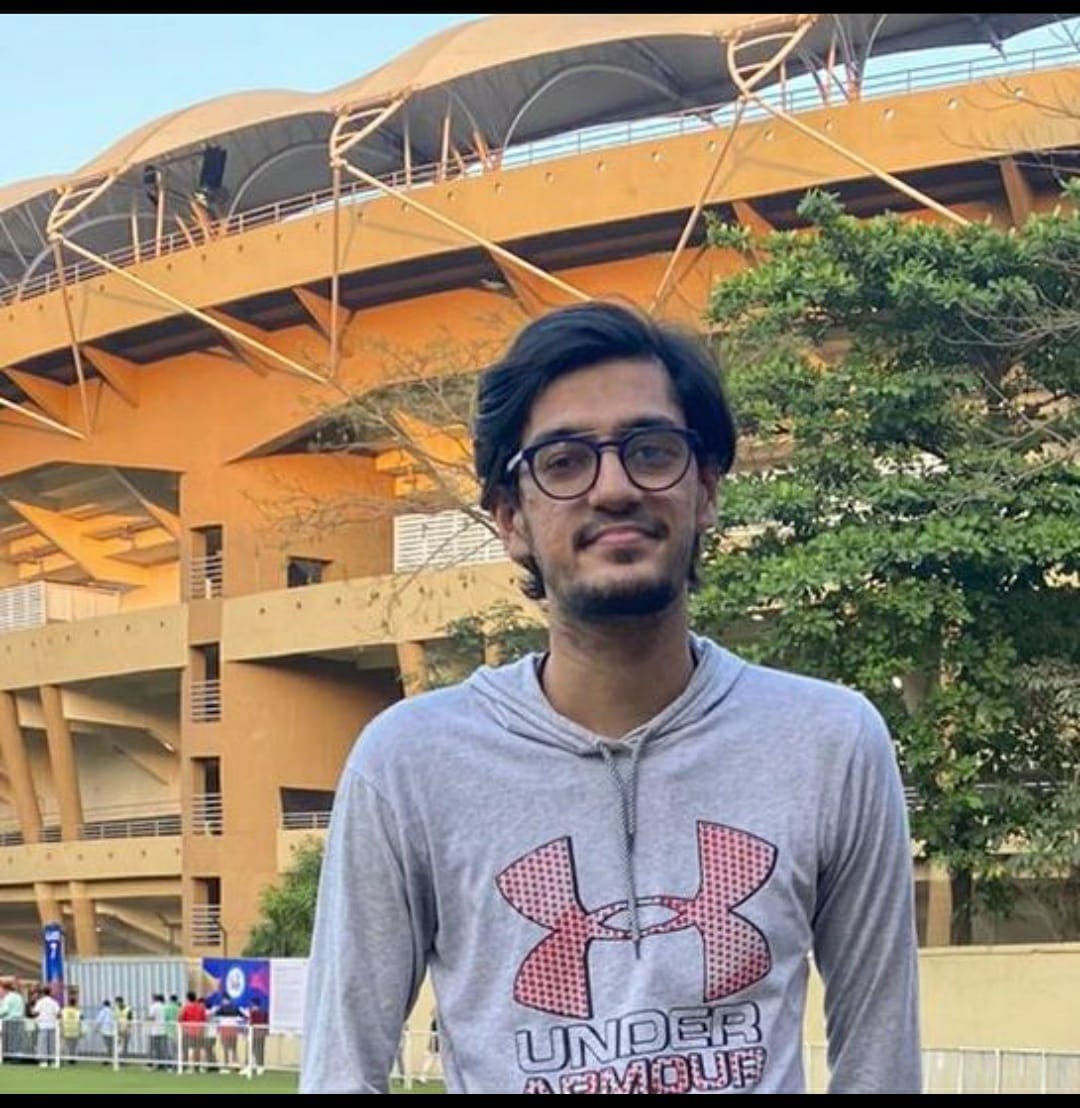 Smit is a sports writer at Gutshot Magazine. After completing his Bachelor's in Mass Media, and a Master's degree in Sports Management, this sports fanatic uses articles as a tool to express his opinions. Bring up cricket or football and you will find this usually quiet guy speak for hours! He also co-heads the official supporters club of Chelsea FC in Mumbai, wherein he hosts screenings, football meets and other such events.
---
---
More News
---
Comments