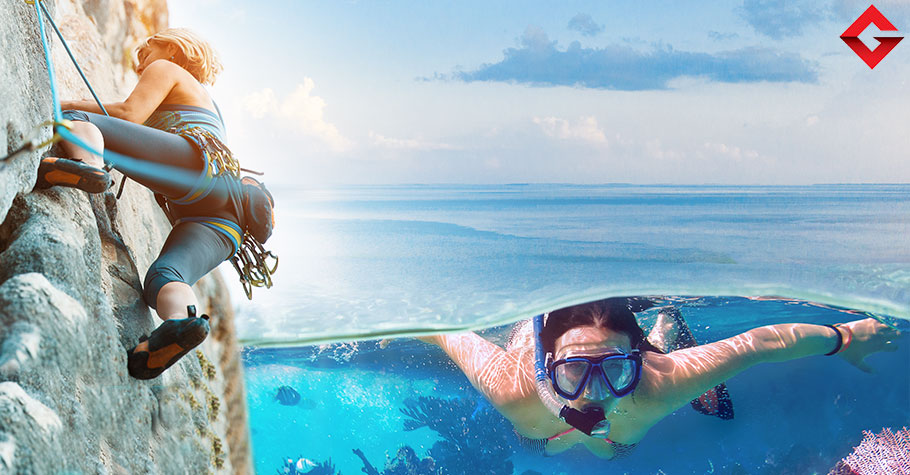 Poker
---
Best Water Sports In Vietnam
Travelling and touring Vietnam is always a treat, with the country offering diverse experiences. From great sightseeing locations to playing international poker tournaments, Vietnam has it all. If you are someone heading to the land of Ascending Dragon for poker and also happen to be an adventure loving person, then we have some amazing activities listed for you. Water sports remain one of the main activities in the country, citing their breath-taking coastline. Let's have a look at some of the water sports activities that one should try on their trip to Vietnam.
Water Sports To Try in Vietnam
Stand-Up Paddle Boarding (SUP)
Stand-up paddle boarding (SUP) is a popular sport that can be done across Vietnam, unlike other water sports that are available only on beaches or islands. As the name suggests, while in town, stand-up paddle boarding allows one to explore the surroundings and enjoy nature while riding a paddle board.
It does not require much strength and speed, allowing you to enjoy the scenery around along with a little bit of relaxation and a little bit of escape from the noisy life. You can paddle at your own pace and enjoy some alone time.
The lakes and rivers in Saigon or Hanoi are the best places to undertake the adventure sport. You can rent SUP gear at shops that are located near the areas. If you are in Hanoi, don't forget to check out Hanoi Kayak Club, being a popular place to rent kayaks. You can also join Saigon SUP Club or W.A.O SUP Saigon Club in Saigon and train with professional SUP paddlers.
Kayaking 
A relaxing sport that also brings tranquility with it, kayaking is the perfect sport to do on a fun day out! Kayakers can enjoy the beautiful sunsets over the skyline of a UNESCO World Heritage Site while also sneaking up on wildlife on the secluded island of Halong Bay. 
Vietnam has a lot of beautiful spots for kayaking, with Ha Long Bay and Lan Ha Bay being the most prominent ones. However, you can also kayak around Saigon and Hanoi, as one can find a lot of kayak rental services across these spots. 
Bamboo boat ride
An essential part of any visitor's trip in central Vietnam should be sailing in basket boats through the coconut forests of Cam Thanh Village alongside the other coastal villages. The bamboo boat ride allows you to enjoy the bewitching blue water of the mesmerizing Halong Bay.
Tourists sit on a basket boat that's ridden by an experienced local sailor. Floating on a bamboo boat with the turquoise water below is a unique way to experience an adventure which will win your heart right away.  You can also grab a few oars and sail the basket boats yourself. You are up for taking on an extra challenge during the ride. However, the boat spinning techniques are not for those with a faint heart. 
Jet skiing 
Jet skiing is your sport if you are looking for an exhilarating time in water. Despite being an activity that's fun for people of all ages, it is a little difficult to master and operate a ski.
Riding a ski at your own speed with the cooling breeze hitting makes it one of the top adventure sports in Vietnam. While it takes a lot of balance and coordination to navigate the waves and ride a ski, it can be good fun, if you are already familiar with it. 
It's advisable for one to know basic swimming skills before riding the jet ski and also have life vests on, in case you fall into the water. You can also avail the services of experienced instructors to guide you in Vietnam and explore the waterways if you are skiing for the first time. Jet skiing can be enjoyed at all the beach destinations in Vietnam with the Nha Trang and Vung Tau being popular spots to not miss out on! 
Snorkelling
You should not miss snorkelling in Vietnam if exploring pristine ecological wonders draws your attention but you aren't trained in diving. It allows you to explore marine life which would easily make for an unforgettable experience underwater. One of the best things about snorkelling is that it doesn't require any previous experience. All you need is a life vest or a swim belt to get an authentic experience.
The best time for snorkeling is between November and March in the south of Vietnam on Phu Quoc and Con Dao Islands. It can also be enjoyed in the mid-coast region of Nha Trang between February and October.
Surfing 
Surfing is an exhilarating experience as the water sport never goes out of style. Riding on the rhythm of waves and tides, Vietnam is a great place to surf. You should probably take a crash course on surfing in order to have a fun time while doing the activity. The best time to surf in Vietnam is between September and March, with quality waves and warm weather creating the perfect climate for surfers of all levels. 
The beaches and islands of Da Nang, Nha Trang, Vung Tau, and Mui Ne create enjoyable surfing experiences for its visitors. It is also worth noting that Da Nang is called the surfing capital of Vietnam. It is a great place to meet other surfers, with many water sports schools offering surfing classes there for amateurs.
Kitesurfing
Just as the name suggests, kitesurfing  is an adventurous sport that relies on wind force and not powerful waves which are needed for surfing. Being a challenging sport,  kitesurfing requires lots of practice and has steep learning curves as the rider has to navigate the power of the wind and use it to operate a controllable kite to glide across the water.
It is crucial for a person to have a good number of practice hours alongside a certified instructor before surfers can glide alone. Knowing how to swim is also an essential skill because new surfers are heavily likely to fall off the board on their first attempts. Phan Rang and Mui Ne are two of the most ideal kitesurfing spots in Vietnam. 
Flyboarding 
One of the most dangerous activities that you can try in Vietnam is Flyboarding as it allows sports enthusiasts to get a chance of flying. This water sport allows the enthusiasts to go airborne and fly above water while performing freestyle stunts. 
---
ALSO READ: Alan Keating Misreads His Fives As Deuces, Calls A 100K Raise
---
The thrill of balancing and looking like a professional athlete is an experience you shouldn't miss out on.  This water sport includes a wide range mixture of water skiing, wakeboarding, and acrobatic diving, flyboarding, making it a must try sport for tourists in Vietnam.  
Nha Trang, home to Vietnam's most beautiful beaches is the perfect place to enjoy this activity with flyboarding packages also available for tourists. Taking a one-hour crash course with certified instructors will work like a charm before you engage in this activity as it allows you to understand and control the jet power. It is also useful to learn how one should avoid water obstacles like sandbars and rocks while flying.
Scuba diving
Scuba diving is the most favoured sport among tourists in the country. Vietnam's waters attract a lot of amateur water sports enthusiasts as it allows them to enjoy the serene marine life in deep blue waters. People can also encounter extraordinary fishes and colourful reefs, making the water bodies feel mystical and an entity showing off its grace!
Nha Trang is claimed to be the ultimate spot for scuba diving with the time period between March and October deemed to be perfect for the water sport in Vietnam. The majestic waters of Coral Garden Moray Beach, Fisherman Bay are also worth exploring with Phu Quoc, Hoi An and Con Dao Island also presenting a fun experience with gorgeous sights. Citing the scenic underwater beauty that can be enjoyed by first time as well as seasoned divers, Scuba diving becomes a must do water sport of this country. 
Sea trek
Sea trek is a perfect way to admire the beauty of the magical world that lives under the water. As the name suggests, sea trek allows you to walk under the water amongst sea creatures. The thrilling experience of moving alongside fishes, and other water creatures is unparalleled.
 This is a water sport that everyone can enjoy in Vietnam. From swimmers to non-swimmers in groups 8 to 80, you can join a group or call your friends / family and dive into the sea. The Cham Island in Hoi An is a very popular place amongst sea trek tourists while the Phu Quoc Island has also gained massive popularity for making this water sport available for tourists. You can enhance your sea trekking experience by carrying an underwater camera and recording the jaw-dropping visuals to reminisce later. 
What's more? Cruising of course!
While it is not a water sport, a trip to Vietnam without going on a cruise in Hanoi would be just incomplete. Witnessing the landscapes of the UNESCO World Heritage-Halong Bay is not something you want to miss. Sailing on a luxury cruise while enjoying the water body's tranquil beauty must be on your to-do list. The changing colours of the sky from the sundeck makes this cruising tour an experience of a lifetime.
Be it from low intensity activities like cruising, bamboo boat ride, sea trekking to high intensity stuff like snorkeling, surfing, jet skiing and flyboarding, Vietnam is surely a country where you won't be disappointed when it comes to its adventure sport offering.
For more news and updates, keep reading GutshotMagazine.com. Follow us on Facebook, Instagram, Twitter, and Telegram.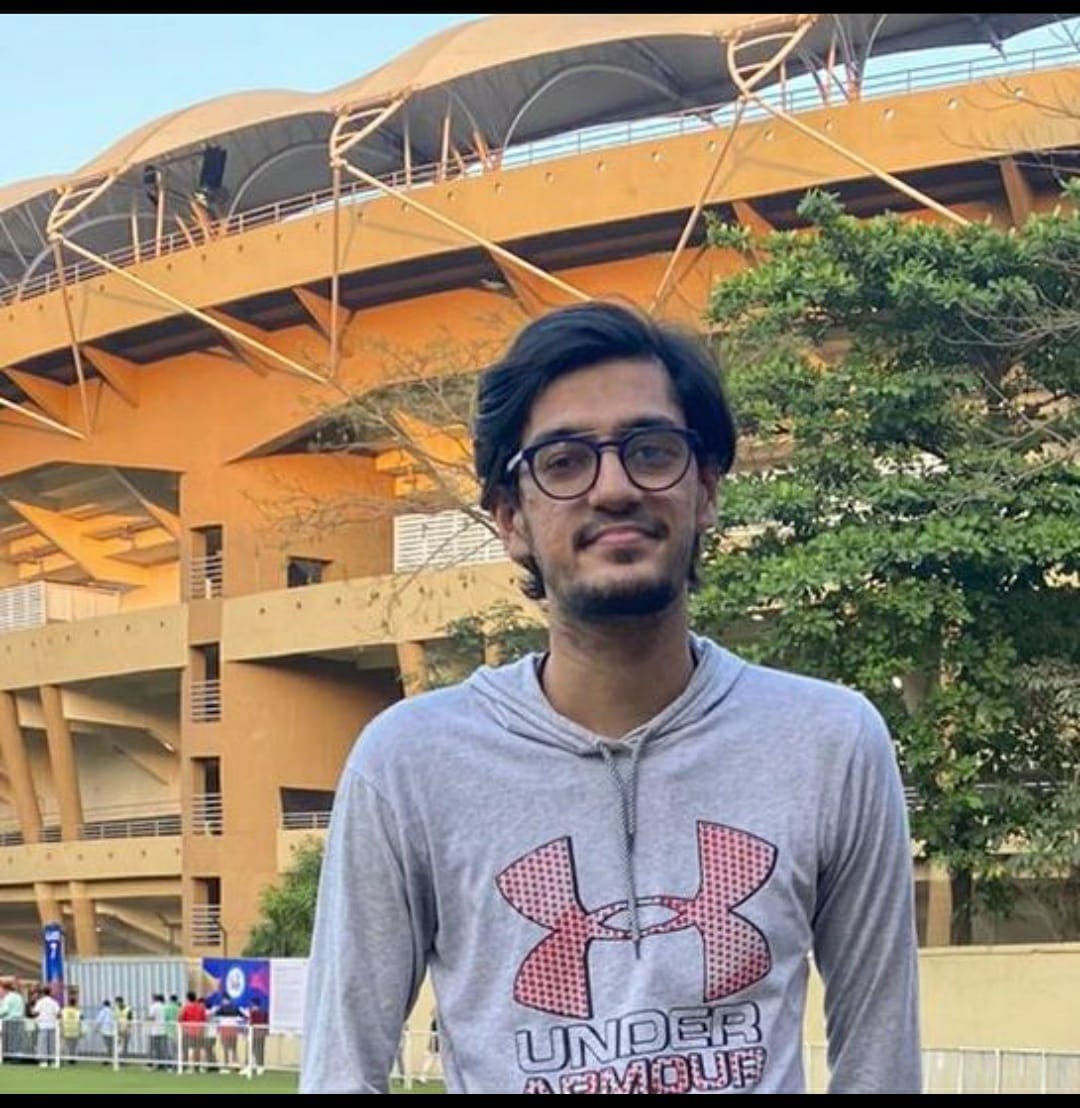 Smit is a sports writer at Gutshot Magazine. After completing his Bachelor's in Mass Media, and a Master's degree in Sports Management, this sports fanatic uses articles as a tool to express his opinions. Bring up cricket or football and you will find this usually quiet guy speak for hours! He also co-heads the official supporters club of Chelsea FC in Mumbai, wherein he hosts screenings, football meets and other such events.
---
---
More News
---
Comments