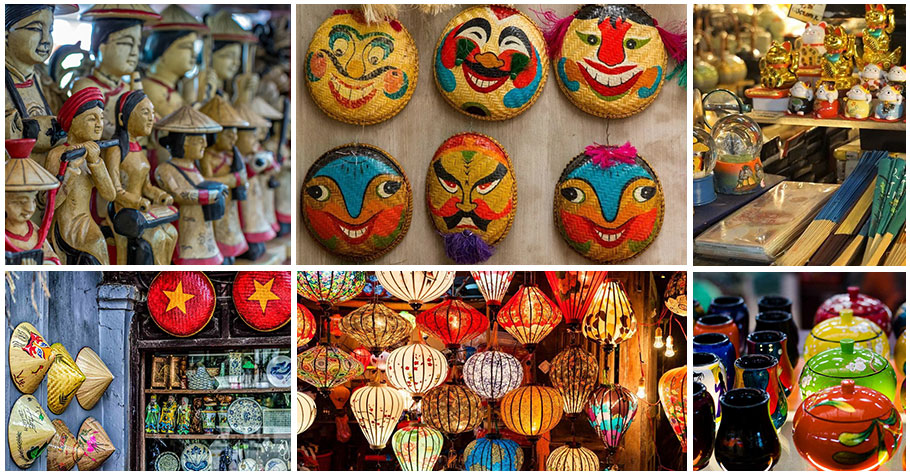 Poker
---
Grinding In Vietnam? Check Out The Top 10 Souvenirs To Bring Home
Vietnam is a lovely country with a lot of fun places and happy people. It surely is a nation that stays with you, no matter how much time you spend there either on a vacation or perhaps grinding in a poker series there. The country has a great vibe to it and here we share some ideas for top 10 Vietnamese souvenirs that you can bring home for friends and family once done chilling, winning in poker, and having a gala time in the serene locales of this beautiful South East Asian country.
Souvenirs to buy in Vietnam  
Traditional Hat (Nón Lá)
The natives of Vietnam are often seen wearing the nón lá hat, which is also seen as a traditional symbol. It is worn by people across various sex, age, and social classes. A nón lá is often seen as the number one souvenir that people on holiday look to take away as a memory from travels in Vietnam.
It is also worth noting that nón lá is great for snapping photos and also acts as a solid tool to beat the heat. These traditional hats are made of simple materials such as bamboo bark from moc trees and palm leaves. The average price of an original authentic nón lá will cost approx. VND 20,000 – VND 50,000, which comes between (INR 70-175 or $0.86-2.15).
Traditional Dress (áo dài)
The áo dài is an item worn by men and women in Vietnam and can also be called the national garment of the country. Usually worn by women, the áo dài is a tight-fitted long dress that has slits on the side.
It is usually worn by people of Vietnam on special occasions, like weddings, mid-autumn festival, Tet (Lunar New Year), amongst others. The Ben Thanh Market in Ho Chi Minh City or the Hom Market in Hanoi are two good places to buy áo dài with the value of this item ranging between VND 250,000-700,000 (INR 876-2450 / $10.77-30.71) for a tailor-made piece.
Guoc Moc (Wooden Clogs)
Apart from the two traditional items, we also have another in Guoc Mocs, which is a solid item to buy in Vietnam. This is usually worn with an áo dài, with the traditional wooden clogs being a part of Vietnamese culture for thousands of years.
While they aren't a trendy item, Guoc Moc makes for a lovely souvenir, even if it just ends up being a part of the closet and not worn outside. The average price of a good pair sits around VND 100,000 – VND 200,000 ($4.31 – $8.62).
Shuttlecock (đá cầu)
A đá cầu is a popular toy in China and Southeast Asia. From children to adults, all are seen enjoying playing with đá cầu with the parks in Ho Chi Minh City and Hanoi, and also seeing đá cầu being put up for sale quite often. The shuttlecock is made only from washers, feathers, and a hitting disk which can be taken home! The average price of a decent đá cầu will cost you around VND 30,000 ($1.29).
Chopsticks
There is not a better way to go back and revisit your time in Vietnam by reminiscing about the food of the country. Given the exquisite taste, one thing is for sure, no matter how you enter Vietnam, you leave the country after turning into a pro at using chopsticks. So why not walk away with a pair of chopsticks on your way back home.
---
ALSO READ: Robbi Lew's New Book If I Did It—Real Or April Fool's Prank?
---
Chopsticks are one of the most commonly used tools in the country with the item being used for cooking as well as eating. So don't forget to hold onto a few pairs of chopsticks on your way back home with a pack of 10 plain wooden chopsticks costing around VND 40,000 ($1.72).
Hats
There is a certain craze in Vietnam for cute fluffy hats which are loved a lot by children particularly during the winter months. Even if you don't have any kids to buy these cute hats for, such a gift is surely an adorable item that is sure to grab any little one's attention! Such hats usually cost around VND 100,000 ($4.31).
Paintings
Vietnamese culture has a lot of arts and crafts with many locals creating mesmerising artwork and selling it by sitting outside their shops or homes.The country presents a beautifully hand-painted picture with a small painting always available to be picked up around a corner.
One of the best things about buying a painting is that they are handy and get slotted easily in your luggage. While the size and detailing of a hand painting determine its worth, an average sized painting without a frame will cost around VND 250,000 ($10.77).
Pop-up Cards
A light-weight item to carry and doesn't cost a bomb is the pop-up card! These colourful cards which are handmade by locals often portray Vietnamese women dressed in the traditional áo dài. Such souvenirs can be bought in bulk for family and friends; these also make for attractive gift options for special events as well as birthdays. They are usually sold for VND 50,000 ($2.15).
Fruit Outfits
Yes you read it right, the famous fruit outfits that are seen across Vietnam are quite a hit!  A funky pair for the summer months in your home country make them a perfect souvenir item from this high on life country.
Many young backpackers who travel around Southeast Asia surely end up picking them up to add to their wardrobe. It is also a piece of fun memorabilia which can be picked up at the night market or Ben Thanh market in Ho Chi Minh City. These stylish Hanoi t-shirts could cost up to VND 80,000 ($3.44) with shorts ranging around VND 50,000 ($2.15).
Coffee Beans
Vietnamese coffee is known to be amongst the best in the world. The locals take a lot of pride in their coffee and you can find a coffee shop almost everywhere you go in Vietnam. With various coffee shops located just a few feet away from each other across the nation, you ought to take home a few packets of Vietnamese coffee beans.
A pack of freshly grounded coffee from shops like Phuc Long, Kafa or Coffee House is not something you would want to miss. While the Coffee lovers drool over some freshly packed beans, you might also want to spend some money and buy a phin.
A phin is a coffee filter used which gives Vietnamese ice-coffee its rich and heavenly taste. While the cost of coffee packets vary, depending upon the brand of coffee you pick, an average bag usually goes for VND 80,000 – VND 120,000 ($3 – $5).
Apart from our top 10 recommendations, you can also go out and pick various items like ceramic pottery, lanterns, silk products amongst others. Hmong skirts and hand embroidered products are also a big hit among the tourist population.
Vietnam as a country is a thriving spot for poker players. Some of the top poker brands are looking to make a stop in this South Asian nation, so you know, at least once you will be flying to this beautiful country; you might as well look at the items to bring back home which will always remind you of the time spent there. So the next time you head to Vietnam to play poker or just take a vacation, just look for the above listed souvenirs and add them to your must-buy list.
For more news and updates, keep reading Gutshot Magazine. If you're on social media, be sure to follow us on Facebook, Instagram, Twitter, and Telegram.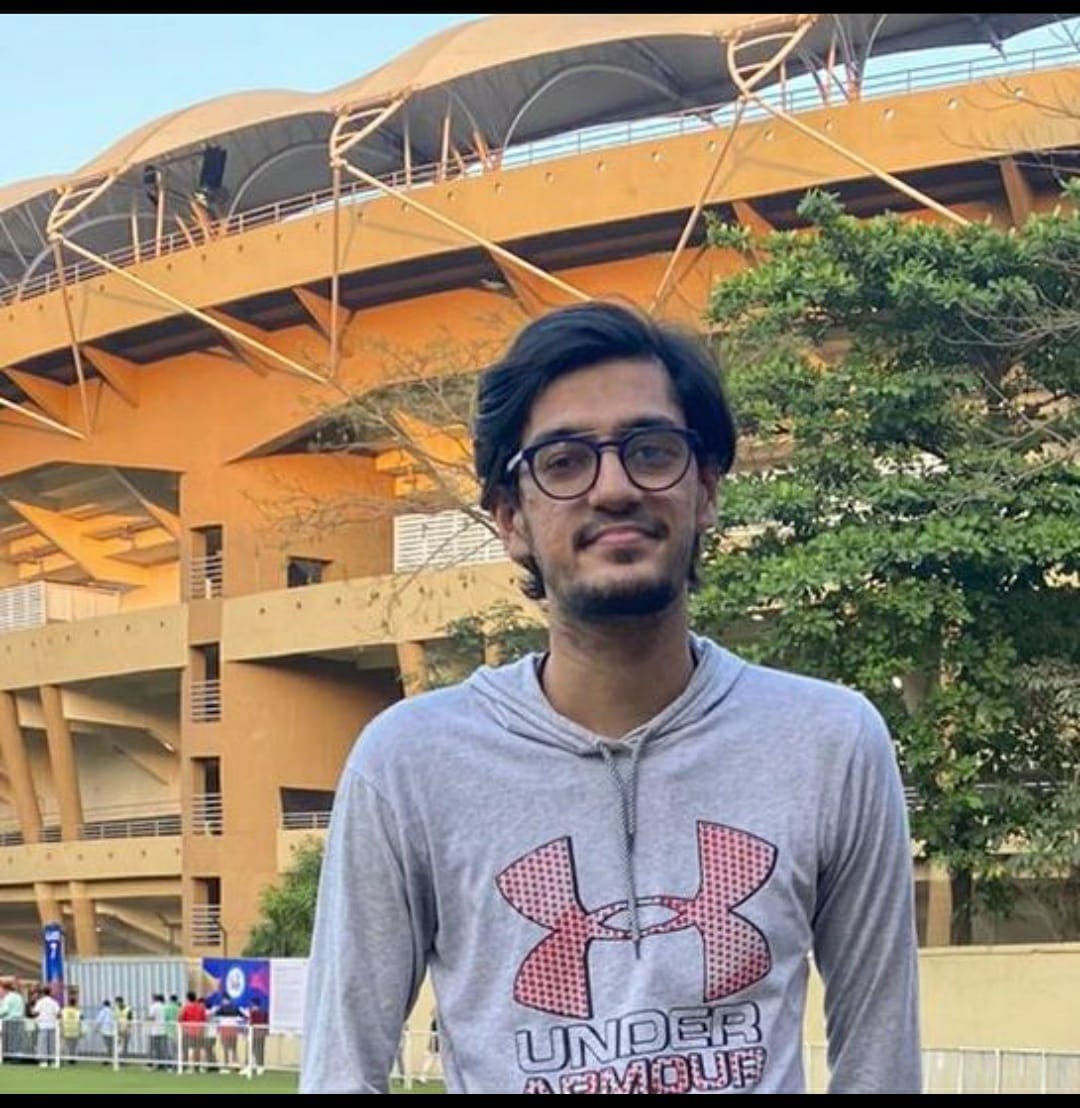 Smit is a sports writer at Gutshot Magazine. After completing his Bachelor's in Mass Media, and a Master's degree in Sports Management, this sports fanatic uses articles as a tool to express his opinions. Bring up cricket or football and you will find this usually quiet guy speak for hours! He also co-heads the official supporters club of Chelsea FC in Mumbai, wherein he hosts screenings, football meets and other such events.
---
---
More News
---
Comments