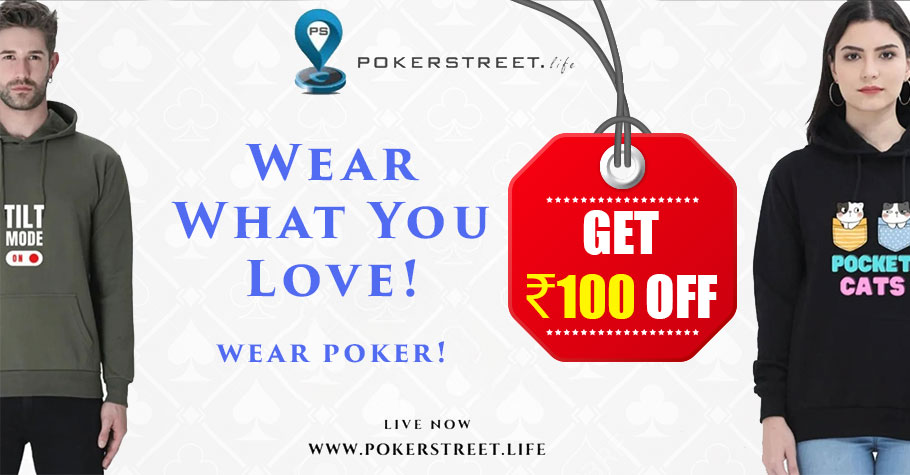 Poker
---
Shop For Your Favourite Poker Apparel on Pokerstreet Life; Get 100 OFF
Over the last 3-4 years, we've seen several new poker websites crop up – some that survived the competition in an already growing industry, and some that didn't. One such platform that was launched last year is PokerStreet and they've been making quite a splash ever since their entry into the Indian poker industry. It's not just their online poker platform that has been launched for the masses, but they've got a whole list of products for poker players and enthusiasts. One of these businesses for them is Pokerstreet Life – an e-commerce platform where you can shop for your favourite poker apparel and accessories.
Get the best poker apparel on Pokerstreet.life
So now you don't need to just log in online and play poker, but you can live, wear, and walk poker as well. "If Poker is your life, we love you" says the poker apparel website when you land on their homepage. The website boasts of some of the best hoodies, sweatshirts, t-shirts, polos, gym vests, joggers, bomber jackets, and more for me. Similarly, there's Queenswear for the ladies and Kidswear for the children as well. And they've not just restricted themselves to poker apparel, but also included poker accessories and home and living products too. As of now, they've got poker-themed notebooks under their accessories section but we're sure to see some more products being added here soon.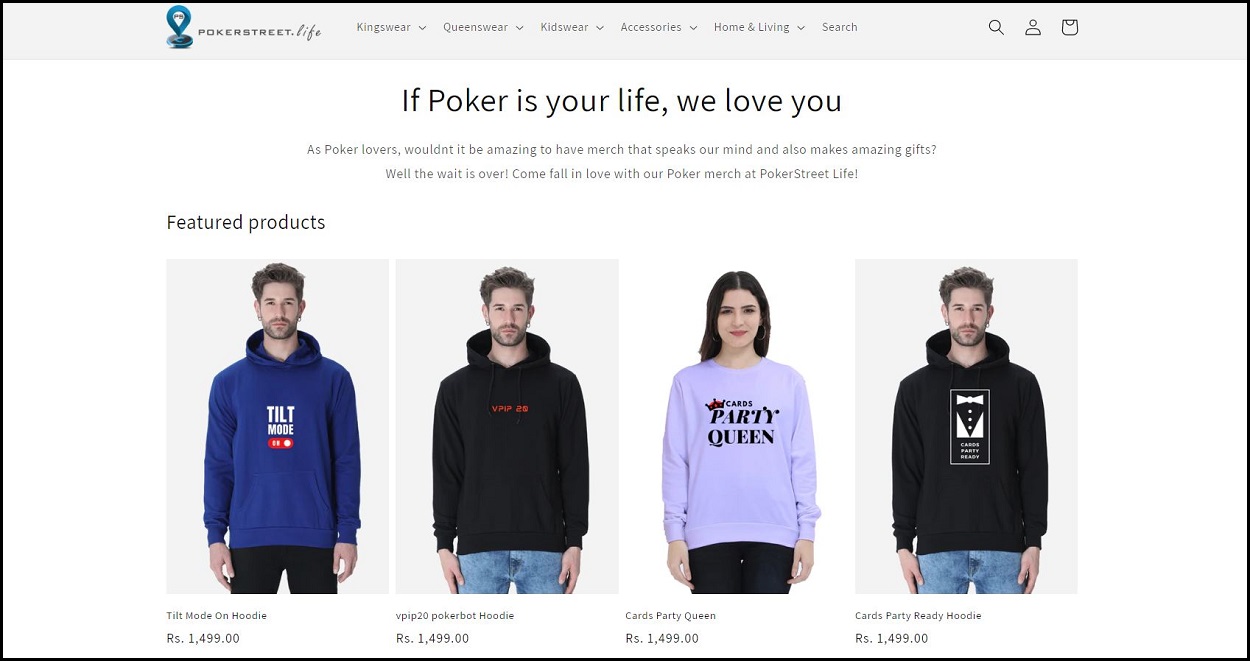 You can also find some framed canvases, posters, tote bags, sippers, and more on this website which is like no other poker apparel site in the country. And to make things even better for our readers, there's an EXCLUSIVE DISCOUNT for users who make a purchase through Gutshot Magazine, eligible to get ₹100 off on your first purchase on Pokerstreet Life.
The platform offers free shipping on all prepaid orders, while also claiming to have one of the best experiences of online shopping which is 'hassle free and reliable'. They offer one of the biggest collections of poker merchandise, which you can get for yourself or even use for gifting colleagues, friends, or family. Regardless of whether you're an NLHE or an Omaha fan, there's poker merchandise available for you on Pokerstreet.life, and the prices seem to be pretty reasonable as well. The finest fabrics, innovative designs, and brilliant style goes into creating every product that's listed on the poker apparel platform.
So if you're as excited as we are about this new brand on the market, hurry up and get yourself and your poker friends some amazing gifts, while also utilising the ₹100 discount you can claim on your first order. And this is just the start for Pokerstreet, as they plan on improving from just an apparel website and poker platform to also opening a Pokerstreet School soon. For more news and updates, keep reading Gutshot Magazine. Follow us on Facebook, Instagram, Twitter, and Telegram.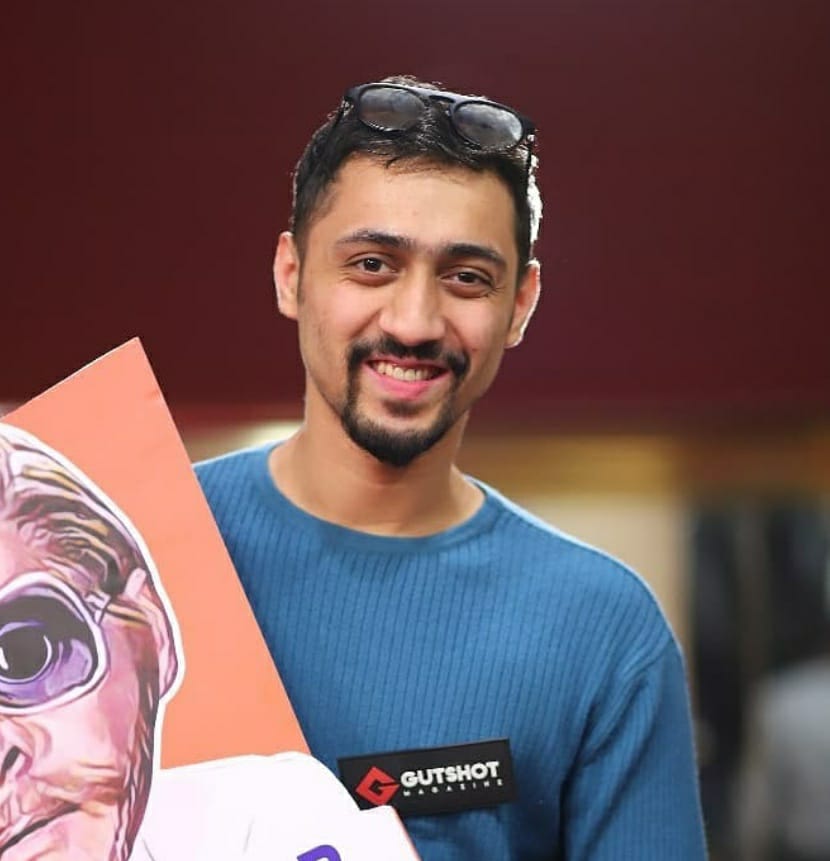 A graduate in Business Management, Dwayne began his career as a content writer for a virtual sports betting company and then for Gutshot too. Now, he heads marketing and business operations at Gutshot and while he's no expert in poker, he enjoys the occasional weekend home games. He was introduced to the industry in 2017 and has made quite a few friends along the way. Outside of poker, he is an avid cricket and sports fan, loves his bikes and of course, a good party! If you want to reach out to him for partnerships and collaborations, feel free to send a message at dwayne@gutshotmagazine.com.
---
---
More News
---
Comments