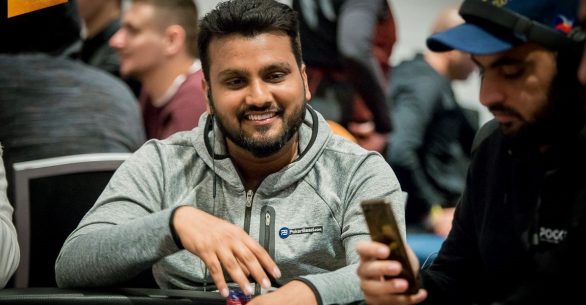 India
---
Pulkit Goyal Takes Down FTS 2.0 Head Hunter Title
We're coming close to the end of the schedule of the Final Table Series (FTS) 2.0 on Spartan Poker and yesterday, FTS Head Hunter INR 40 Lakh GTD kicked off at 8pm and 266 entries registered to the event which had a buy-in of INR 16,500. When play halted yesterday, Ajay Lathuria aka 'lucky_you' was leading the final eight players.
This Bounty Event saw a pretty long final table that went on for over 2 hours. So far in this series, six previous featured tournaments saw the FT chip leader not being able to go on to win the tournament and the jinx continued here with Lathuria ending in 3rd place and eventually, it was Pulkit Goyal aka 'Championplayer' who finished victorious, bagging the title, the 18k gold medallion and INR 5.65 Lakh in prizes along with his bounties!
Final Table Recap
Interestingly, the players started falling out in the same order as their positions at the start of the final table. The shortest stacked was Siddharth Barot aka 'iPuntUCall' and he was the first to bust as well, in 8th place for INR 69,817. Soon after him was Myron Pereira aka 'Zzzzz369' who was the second shortest and was second to exit the table as well, picking up a prize of INR 95,497 for 7th place.
Playing as 'potlords' on Spartan Poker, Manish Gandhi was the next casualty on the Head Hunter final table, busting in 6th place for a payday of just above INR 1.30 Lakh. 5-handed play went on for quite some time and when an elimination happened, it was Vinayak Bajaj who plays as 'haayegarmi' who had to leave the event in 5th place for a prize of INR 1.72 Lakh.
Holding a smaller stack, Vinayak decided to make the all-in call with AT off-suit but to his horror, his opponent revealed AQ suited which completed a flush on the board. Soon later, it was Thilakkumar S aka 'royalkiller' who had to head back home but he was rewarded well for this run, bagging INR 2.17 Lakh in prize money.
Beginning as the chip leader on the final table, Ajay Lathuria aka 'lucky_you' wasn't able to take it all the way, finishing in 3rd place for a prize of INR 2.68 Lakh as heads-up began between Pulkit Goyal and Hitesh Batra. This session didn't last too long and before we knew it, Goyal added yet another title to his name, while Batra had to settle for the runner-up position and prize of INR 3.8 Lakh along with bounties!
Final Table Payouts:
1st place – Pulkit Goyal aka 'Championplayer' – ₹5,65,762
2nd place – Hitesh Batra aka 'hitesh bhai' – ₹3,80,920
3rd place – Ajay Lathuria aka 'lucky_you' – ₹2,68,570
4th place – Thilakkumar S aka 'royalkiller' – ₹2,17,745
5th place – Vinayak Bajaj aka 'haayegarmi' – ₹1,72,270
6th place – Manish Gandhi aka 'potlords' – ₹1,30,807
7th place – Myron Pereira aka 'Zzzzz369' – ₹95,497
8th place – Siddharth Barot aka 'iPuntUCall' – ₹69,817
For more updates on the top online and live poker tournaments in India, stay tuned to GutshotMagazine.com…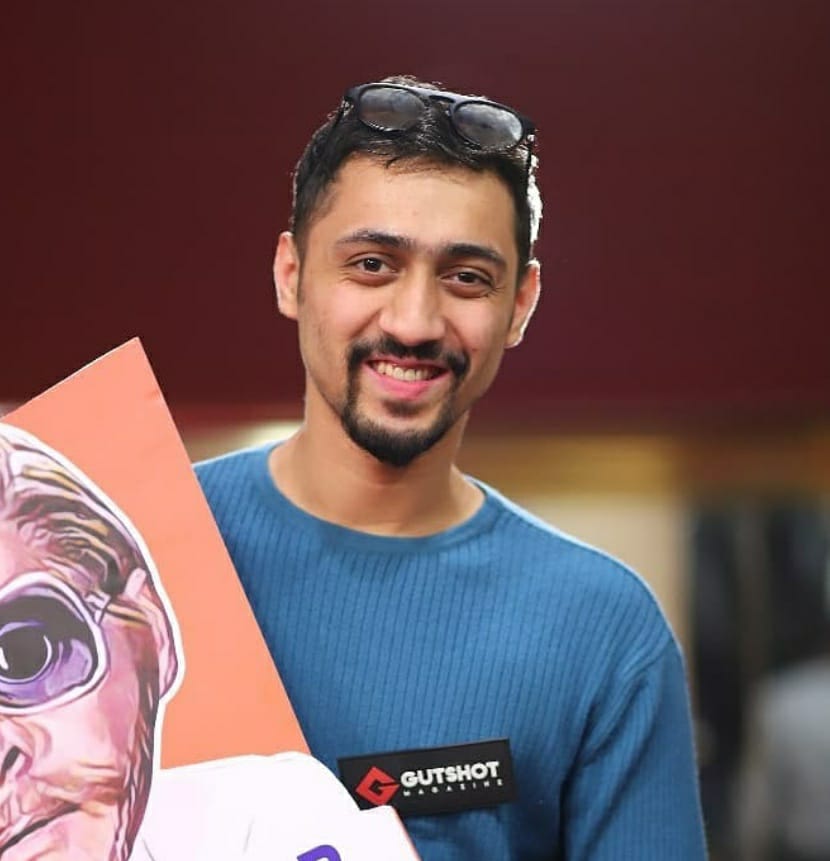 A graduate in Business Management, Dwayne began his career as a content writer for a virtual sports betting company and then for Gutshot too. Now, he heads marketing and business operations at Gutshot and while he's no expert in poker, he enjoys the occasional weekend home games. He was introduced to the industry in 2017 and has made quite a few friends along the way. Outside of poker, he is an avid cricket and sports fan, loves his bikes and of course, a good party! If you want to reach out to him for partnerships and collaborations, feel free to send a message at dwayne@gutshotmagazine.com.
---
---
More News
---
Comments