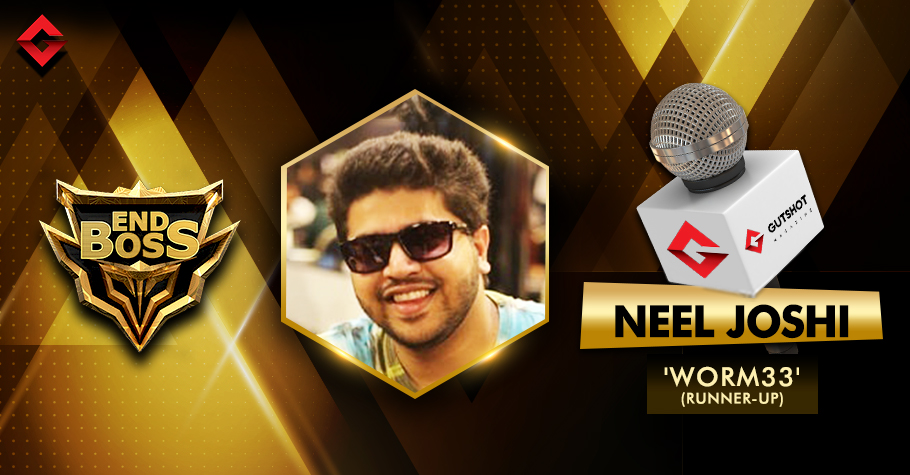 Poker
---
One-on-One with End Boss Runner-up Neel Joshi
It's one week before your 23rd birthday and you're bang in the middle of the coronavirus lockdown in India. It's clearly not the happiest situation to be in for people who fit the bill. In fact, it could end up being quite a boring and depressing birthday. However, someone called Neel Joshi from Pune made sure his birthday was the best of his life so far!
A little over a week ago, Joshi registered to India's largest ever online poker tournament called End Boss on PokerBaazi, barely knowing at the time that he would go on to bank a career-best score in a couple of days. He's been running good in the last year or two, but never better than this run in End Boss, where he finished second from among 5,800+ entries, securing a whopping sum of INR 65 Lakh in prize money.
The tournament was such a massive one that even this second-place score was higher than the previous largest online poker cash by a player in India. Playing as 'Worm33' on the platform, it was a bit of a bitter-sweet ending for Joshi, who came so close but unfortunately wasn't crowned the 'End Boss'. However, he still walked away with a cash prize that only remains a dream for most 23-year olds in the country.
Yeah, Joshi is pretty young! In fact, it was his 23rd birthday just yesterday (27 April) and this run in End Boss was the best ever pre-birthday gift he could've given himself. Having recently completed his Chemical Engineering in BITS Pilani, I wonder how long Joshi would've taken to earn 60+ Lakh through a job in that field?! As a poker pro, he managed to do it in a single night!
Barely 2 years into playing MTTs online and he's already achieved so much, still at the start of his career as a poker professional. "I'm definitely very grateful for this, and to be doing what I'm doing," he said when Gutshot reached out to him yesterday to congratulate him on this score, and of course wish him a very happy birthday! Keep reading for more from that chat…

Describe the roller-coaster of emotions you would've experienced right through End Boss.
"I'd made Day 2 with the first deposit code bullet, which I'm thankful for because this is the sort of tournament I would've fired all bullets. I usually don't re-enter tournaments super short, but this being a special event, I would have gone all the way. I remember it being announced during BPT and being absolutely blown away, because the guarantee felt so ambitious at the time. That's Baazi for you! :D"
"I had my eyes on this tournament from the day it was announced. I even messaged Navi (Navkiran Singh) and a couple others if there was any way I could have more than 100% of myself in this event at a mark-up (like you can do on Pokershares abroad) – but nothing came to fruition. Not much to say about the journey on the table – played my heart out, ran like fire, unfortunately couldn't close it but props to Abhishek Maheshwari for being a fearless competitor and taking it down."
How does it feel to be India's second biggest online poker winner?
"It's an honour."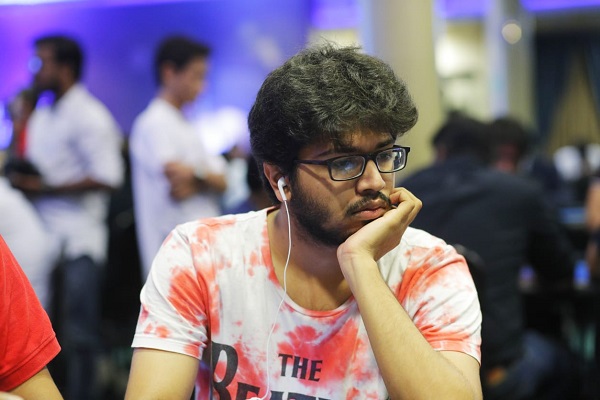 Who was with you at the time of the FT? How did everyone react?
"I prefer to be by myself, so I can be in the zone. I often talk out loud to myself when I'm deep in games. Just pep talk, calming myself down and more. I broke the news to my family later, and they were (obviously) very elated."
It's a massive sum of money. Any plans for it yet?
"I always invest a small chunk of all significant scores, did the same with this. A score like this allows me lots of future opportunities on the felts, and I'm grateful for that. I also sent some money aside for an NGO which has multiple projects in Pune wherein the chairman is someone I know personally, so can vouch for the fact that it's a very credible organization."
How did you celebrate given the current lockdown situation?
"I took a couple of days off (but couldn't sleep that well because of all the excitement and the messages haha), and mostly spent time with my family."
In most high value tournaments, you see FT players thinking about cutting heads-up deals, but nothing of the kind happened on that historic night on 19th April. To this, Joshi gave us his opinion on a parting note, saying, "This being a one of a kind tournament, there were no deals. It was all about the glory :)"
We also asked him more about the donation he made to Maharshi Karve Stree Shikshan Samstha. The NGO handles vocational training for adivasi/vanvasi people, an old age home for 55 elderly ladies, education and housing for 5k+ girls who hail from the village area, teaching illiterate women driving so that they can drive school vans (as there's always the issue of school van drivers molesting school-girls), and taking care of girls who were abandoned and have no parents. All in all, they take care in of 32,000+ ladies and it's heartening to know that Joshi also managed to help this cause.

For similar updates on the biggest online and live poker winners in India and around the world, make sure you keep coming back to GutshotMagazine.com.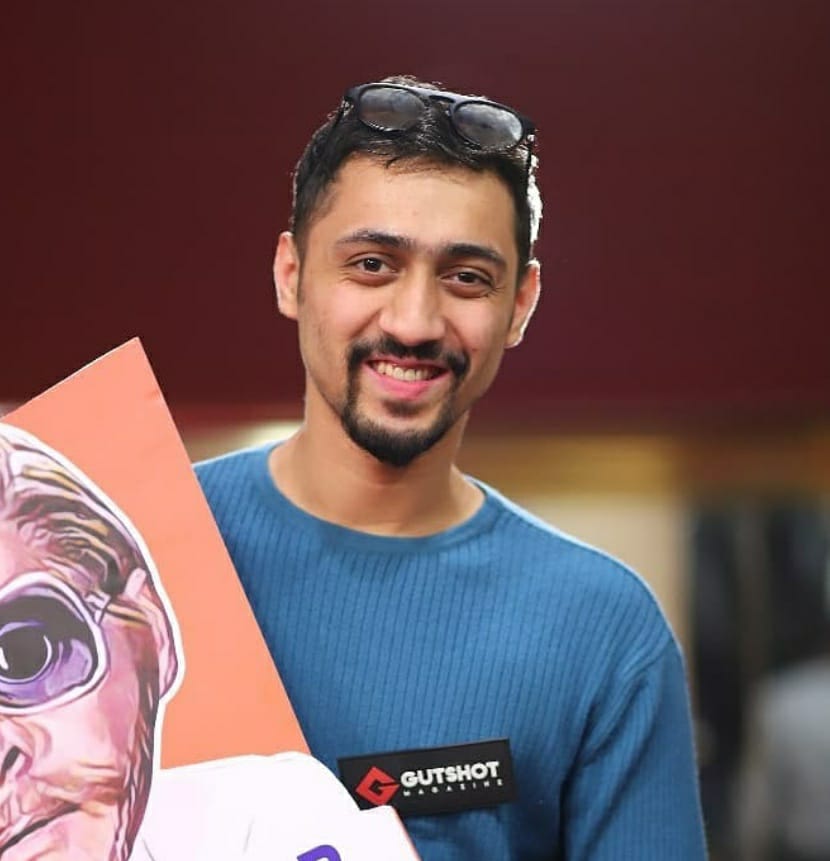 A graduate in Business Management, Dwayne began his career as a content writer for a virtual sports betting company and then for Gutshot too. Now, he heads marketing and business operations at Gutshot and while he's no expert in poker, he enjoys the occasional weekend home games. He was introduced to the industry in 2017 and has made quite a few friends along the way. Outside of poker, he is an avid cricket and sports fan, loves his bikes and of course, a good party! If you want to reach out to him for partnerships and collaborations, feel free to send a message at dwayne@gutshotmagazine.com.
---
---
More News
---
Comments