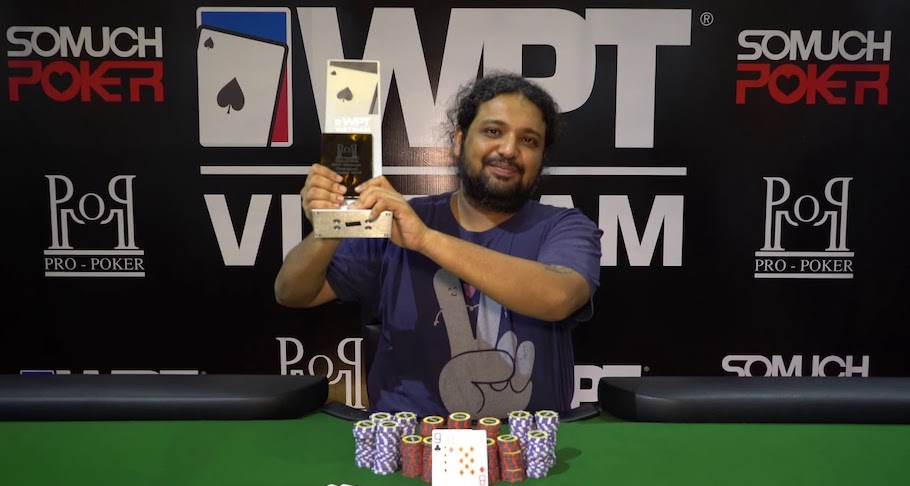 Poker
---
On this day, India's Dhaval 'Dirty' Mudgal made WPT history
The Indian poker industry has been growing leaps and bounds. From a handful of players that have been travelling abroad to take part in poker events. Today, we have hundreds of players who travel on a regular basis to play poker at International circuits. The competition, the players, the results, it's all getting bigger and better day by day. One such result that has made his mark in history is 'dirty'.
India's Dhaval 'Dirty' Mudgal made World Poker Tour history on 2 October 2018, he became the first player Indian player to win a WPT Main Event title in Vietnam. Amidst a crowded rail, Mudgal defeated Japan's Takao Shimizu at heads up and claimed VND 2,4287,580,000 ( INR 76.02 Lakhs) top prize. 
Mudgal's main event victory was no piece of cake. He worked through a strong field of 679 entries. The event ran for five days from 28 September to 2 October with a buy-in of VND 22M. He picked up only the right spots by playing his A-game to eventually claim his first major international title. The tournament set a record of the largest ever seen live poker prize money in the country with a whopping VND 13,172,600,000 (INR 4.17 Crore approx)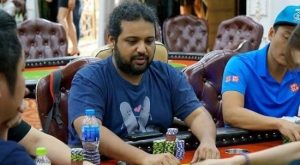 After battling through the massive field of players, the final day saw the 15 finalists resuming play one last time to decide a champion. Leading the chip counts was Yik Yin Ray Chiu. Among the fifteen returnees, Mudgal had the second largest stack which he improved on, entering the official final table of 9 players with a chip lead of 3,940,000 at the helm. But despite the lead, his race to the title was no easy stroll. 
Mudgal eyed the five million mark at the final table. With the help of Nguyen Hoang Nam  (Apu Weo) he managed to reach the mark with two pairs to take down the pot again Apu Weo. At one point Mudgal faced a near exit against Shimizu but the community board ran a nutty full house, he saved himself from a bust. From there, Mudgal gained momentum. He landed another lucky save on the river to double up through Tai Hsing, then shipped a monster after getting full pay from Hai Chuot for his pocket jacks turned straight. 
Dominated by Shimizu as he knocked out the last two Vietnamese players, Hai Chuot (5th) and Tran Cao Tam (4th). Mudgal stepped into heads-up with Shimizu in chip lead. The heads up round didn't last too long though. Mudgal commanded most of the action as he won almost seven pots to get even in stacks. Shimizu took some back and the battle continued until Mudgal finally managed to pull ahead. The final hand, saw Mudgal push with and Shimizu calling with . The final board ran to close it with a big victory for India as Mudgal claimed the WPT Main Event title!
Final 9 payouts were:
Dhaval Mudgal – India – VND 2,4287,580,000

 Takao Shimizu – Japan – VND 1,702,030,000

Tai Hsing Hsiung – Taiwan – VND 1,097,540,000

Tran Cao Tam – Vietnam – VND 802,340,000

Nguyen Duc Hai (Hai chuot) – Vietnam – VND 613,840,000

Hanh Phong – Vietnam – VND 490,420,000

Nguyen Hoang Nam (Apuweo) – Vietnam – VND 406,240,000

Norbert Koh – Singapore – VND 323,390,000

Dao Duc Phuong – Vietnam – VND 242,770,000
For more similar success stories, keep reading GutshotMagazine.com 

---
---
More News
---
Comments