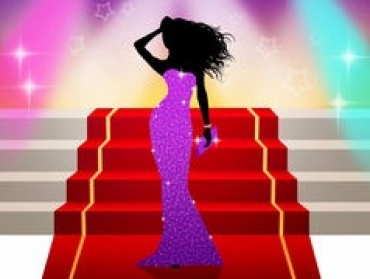 Poker
---
Celebrity Poker: Stars Who Are Actually Good at Poker
Hands down, poker is the most played card game in the world. Widely accessible to millions around the world via online gaming portals. The game's increasing popularity has not just afflicted common folks, like us, but also A-list celebrities who don't need to make a fortune playing this game as they already have one. Still, these guys, apart from being celebrities, are actually better than some of us in Poker. Take a look at these famous faces.
Neymar Jr
We don't need to tell you who this guy is. Neymar Jr. plays for one of the biggest football clubs in the world, FC Barcelona and he is one of the brand ambassadors for PokerStars (he now plays for PSG). He often posts pictures of him and his friends playing poker on Instagram. He recently posted a picture of him landing a rare royal flush in an online game which helped him win over $100,000! Not that he actually needs that kinda money (he makes ten times more in a single game for FCB) but this is a pretty good sum for a small game of online poker.
Rafael Nadal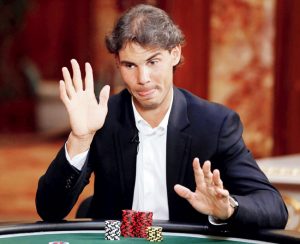 'The King of Clay', 16 time Grand Slam winner and the record holder for most titles won in a single tournament, Rafael Nadal is a bit of a poker enthusiast. When not winning championships on the court, the Spanish tennis ace has competed at the ETP Prague festival and has played against some of the biggest poker players including Daniel Negreanu. Rafael once won 50,000 pounds, which he promptly donated to a charity. Now, isn't he great or what?
Matt Damon
Matt Damon has played the lead in the popular film 'Rounders', which was based on Poker.When learning to play the role of a poker player, the actor actually went out close to losing $25,000, but that didn't stop him. He has since played at many large tournaments with other celebrities and has often cashed out at games.
Ben Affleck
When Matt Damon plays Poker, his best friend cannot be far away from the game, can he? Ben Affleck has taken part in various poker events and seems to be an accomplished player. He has just one cash in to his name, which won him over $300,000, but he is a regular at the big games and can be seen playing games in Los Angeles.
The new Batman certainly seems to be getting into the Bruce Wayne role quite well, don't you think?
Gerard Pique
Another footballer who seems to be great at poker, Pique might have peaked the interest of Shakira but the FC Barcelona defender isn't half bad when playing a poker tournament. He ha sparticipated in the EPT Barcelona Main Event in 2013, but unfortunately he finished 19th. Can't win at everything, right Gerard?
Tobey Maguire
The original Spiderman, and so far the best Spiderman, Tobey is part of the Damon-Affleck circle. He is known to play high stakes games and he is really good at it too! He seems to be a bit of a high-roller when it comes to cash games and rumours are at one point Maguire was earning up to a million dollars every month, bringing in close to $40 million.
There you have it. These are some the stars who are great at this game and play it almost regularly like a recreational activity. Did we miss out on any? Let us know in the comments section below.
Get latest updates on Poker right in your inbox – Subscribe to GutshotMagazine.com now!
---
---
Comments