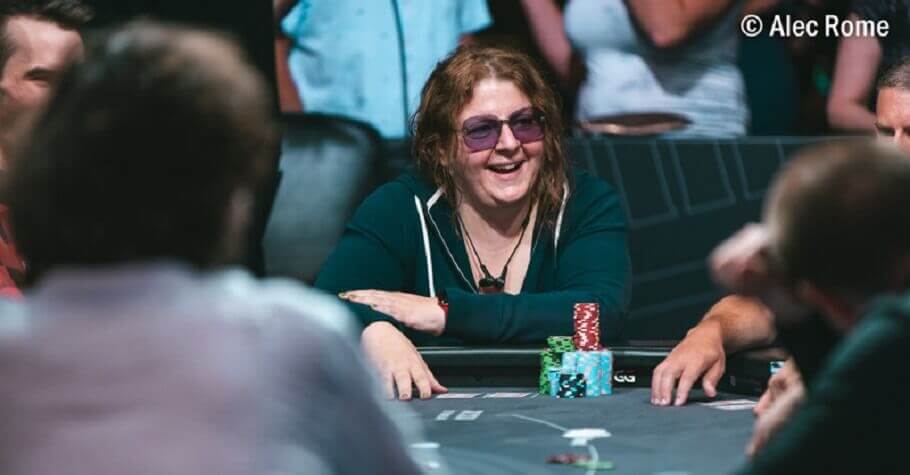 Poker
---
Last Lady Standing at WSOP 2022 Main Event – Efthymia Litsou
Since the last many days at the World Series of Poker (WSOP), everyone has got their eyes and ears tuned in to live updates from the venue in Las Vegas. That's because the WSOP 2022 Main Event is underway and every day, that field keeps narrowing down to a few less players, all in contention to win the gold bracelet, the title of world champion, and a whopping top prize of $10,000,000!
We've had a few feature tables running from PokerGO and many people have grabbed the limelight including USA's Zilong Zhang who was stacking up big time on Day 4 and Day 5, but busted early on Day 6 after a memorable run in the WSOP 2022 Main Event. Now, another person headlining the event is Efthymia Litsou, the last woman standing in the field.
Who is Efthymia Litsou?
From New York, United States, here's a female poker player who has made an unbelievable run in the WSOP 2022 Main Event. When you look at her live poker tournament records prior to this event, there's not a lot of experience there at all. The American's Hendon Mob profile shows as little as $26,000 in live earnings before this event, and a best live cash of ONLY $12,741.
In recent times in Las Vegas, she has ZERO cashes in WSOP 2022 events, and just one 11th place finish in a $200 buy-in 9pm Daily Deep Stack tournament, where she cashed for just over $500. When you look at these statistics, you'd think there was no way Efthymia Litsou would progress to Day 6 of the biggest and most prestigious poker tournament in the world.
But the reality is that she's there and she's battling it out hard against some top poker pros and a few bracelet winners as well. With 8,600+ entries registering to the WSOP 2022 Main Event, the last lady standing in this tournament should be super proud of herself, running deep after initially winning a satellite tournament earlier this year.
Efthymia Litsou won a satellite at Foxwoods Resort Casino in Connecticut and was seated at a secondary feature table on Day 6 as well. She was aggressive and was in the limelight during the day, until she lost a big pot against Canada's Victor Li just before the dinner break. Later, she got revenge against Li in the final session, beating him in the 'most bizarre hand she ever played'. See here:
Litsou and Shelby Wells were the two women creating a stir in the WSOP 2022 ME and Wells also won a seat through a Twitter giveaway. Wells had in fact booked her hotel room for only four days, not expecting to run into the business stages of the tournament. However, she busted on Day 6 in 97th place and left Litsou as the only woman left in the WSOP Main Event.
"It literally was emotional when I walked in for the first time just because I love poker so much. I feel like a lot of poker players take it for granted that they get to come here every year and experience this. So I'm really grateful and excited," said Wells after busting, even saying that she had carried few clothes and was re-wearing stuff daily.
"It's been unreal. I didn't expect it, so I'm quite pleased. To be honest, I wish there were more women in the game, so I hope that happens in the future," Litsou was quoted saying sometime during Day 6 of the WSOP Main Event. After Zhang's elimination, she's now one of the crowd favourites to run deep and even win the WSOP 2022 Main Event, with a lot of support coming on Twitter too:
She progressed to Day 7 of the WSOP Main Event 2022 with the minimum cash that she'll get for 20th place being $323,100, but we're expecting her to cash much bigger, especially after the hand above against Li brought her a pot of 6.5 million chips. She's doing brilliantly in this male dominated tournament and the deeper she goes in this event, the more women will be inspired to play in future events.
Originally from Greece, Litsou would've technically not even been playing the Main Event this year had she not won the satellite at Foxwoods. Now, she'll have her hopes up and we'd love to see her reach the final table or further in this prestigious tournament. Remember, we have no female WSOP Main Event winner yet. Could this be the first as she's currently battling it out on Day 7 with around 15.6 million chips?!
Image credits: Alec Rome / PokerNews
For more updates on the WSOP 2022 Main Event and Litsou's progress in the event, stay tuned to GutshotMagazine.com…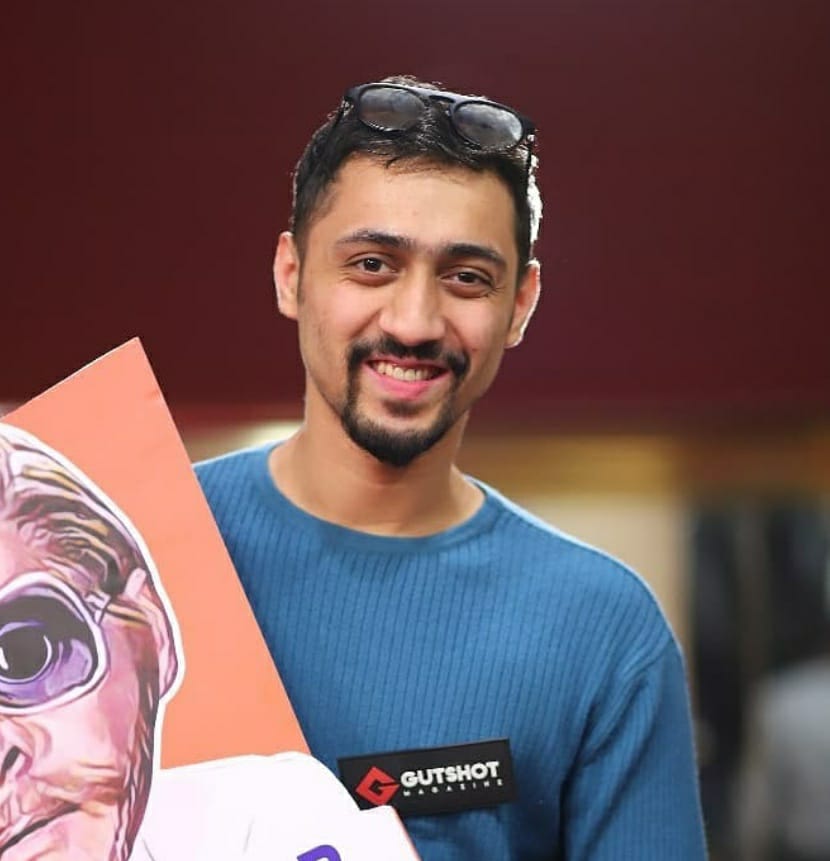 A graduate in Business Management, Dwayne began his career as a content writer for a virtual sports betting company and then for Gutshot too. Now, he heads marketing and business operations at Gutshot and while he's no expert in poker, he enjoys the occasional weekend home games. He was introduced to the industry in 2017 and has made quite a few friends along the way. Outside of poker, he is an avid cricket and sports fan, loves his bikes and of course, a good party! If you want to reach out to him for partnerships and collaborations, feel free to send a message at dwayne@gutshotmagazine.com.
---
---
More News
---
Comments