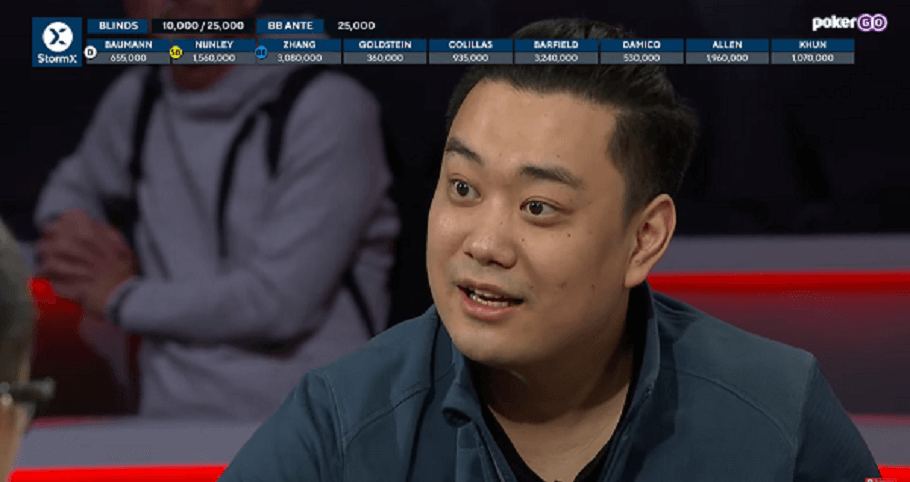 Poker
---
Why Is Zilong Zhang In The Limelight At WSOP 2022 Main Event?
Easily the biggest live poker tournament in the world and we've reached the end of Day 5 of this year's World Series of Poker (WSOP) Main Event. And while the field was a massive one of 8,600+ players, we've narrowed down to less than 130 players now, with a lot of experts and enthusiasts picking their favourites to go on to become the next world champion in poker.
And while we've been seeing some real good players on the different featured tables over the last couple of days, USA's Zilong Zhang seems to be capturing everyone's attention. He's been on a featured table on Day 4 as well as Day 5 and the poker player has really made a name for himself over the last couple of days.
He's been taking creative lines, being aggressive, and putting some of the best players to the test. At some time on Day 4, he was sitting with the largest stack in the room and he continued this run today as well, among the top stacks in the tournament through most of the day once again. At the end of Day 5, he bagged 6.98 million in chips and is surely a favourite to run deep, if not win the WSOP 2022 Main Event.
He ended Day 4 with 2.9 million chips and then just piling on the pressure on Day 5 as well. Interestingly, the player who has garnered so much interest from the poker world, is only playing his first World Series of Poker Main Event. And he's been facing off against big names like Ali Imsirovic and Dan Smith on the featured table.
He's got only two cashes at the WSOP 2022 series so far, with cashes of just above $2,000 in this edition and total live poker tournament earnings of $169,127 (as per Hendon Mob). When you look at these numbers, you'll say he's pretty inexperienced and that's why his run is being appreciated even more by the poker community.
Before the World Series began, he had four cashes in the 2022 Orleans Hotel & Casino Recurring Tournaments in February this year, which included three final tables. In an interview with PokerGO after Day 4, he mentioned that he's been playing tournaments for years but he never bothered to participate in the WSOP Main Event because it was just too expensive for him.
"With over 400 big blinds, I think that means I need to see flops as much as I can. Even if I miss the board, I'll give as much pressure as I can to the other players. I was just enjoying my Day 4. I didn't really care who I played with. I just wanted to make Day 5 with a deep stack. Right now I'm near three million, still a good stack," said Zhang after his great run on Day 4. 
Everyone has been enjoying the featured table where the 'Zhang Show' has kept viewers entertained. He's chatty and great for poker content as well, with hundreds of comments coming in for him on social media as well. A lot of Twitter users have asked WSOP to ensure Zilong Zhang is on featured tables till the end, while quite a few have their money on him to take down the event too!
Comments for Zilong Zhang on Twitter
With 123 players still in play in the WSOP 2022 Main Event, the payouts will resume at $62,500 for 123rd place but Zilong Zhang will only have eyes on the trophy. At the same time, it's not going to be an easy ride as the defending champion Koray Aldemir is also still in with 3.8 million chips while the WSOP 2020 champion Damian Salas is also in contention, along with other bracelet winners too.
We're going to keep our eyes open and find some of the best players in the rest of this field that's going to narrow down every day over the next week. Everyone is excited to know who the WSOP 2022 Main Event champion will be and you can get all updates on this tournament here at GutshotMagazine.com…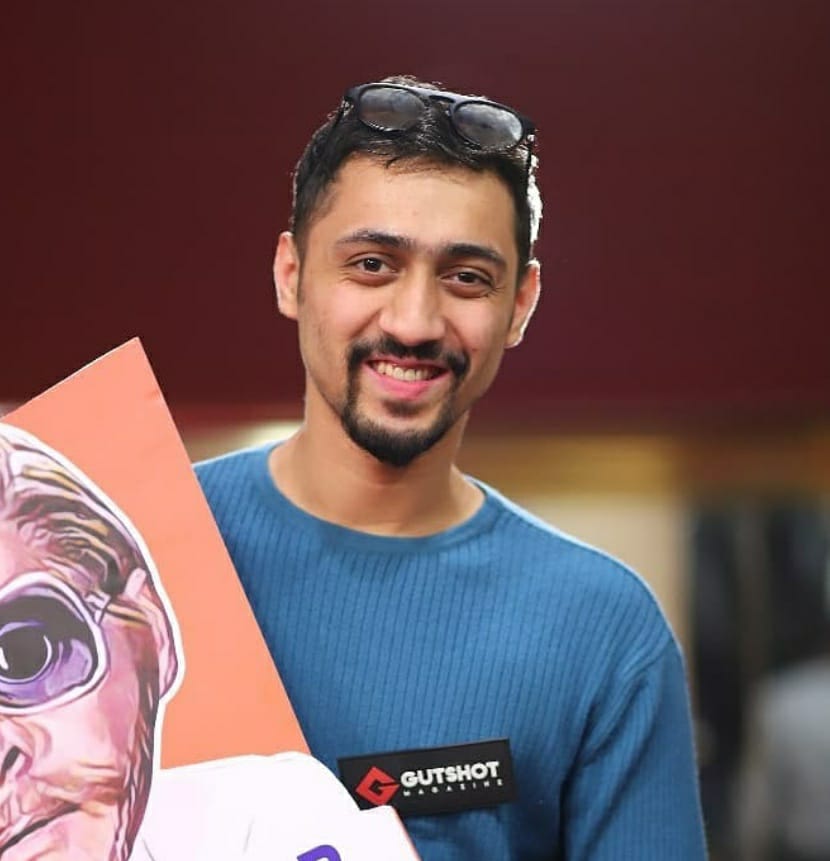 A graduate in Business Management, Dwayne began his career as a content writer for a virtual sports betting company and then for Gutshot too. Now, he heads marketing and business operations at Gutshot and while he's no expert in poker, he enjoys the occasional weekend home games. He was introduced to the industry in 2017 and has made quite a few friends along the way. Outside of poker, he is an avid cricket and sports fan, loves his bikes and of course, a good party! If you want to reach out to him for partnerships and collaborations, feel free to send a message at dwayne@gutshotmagazine.com.
Image credits: PokerGO
---
---
More News
---
Comments