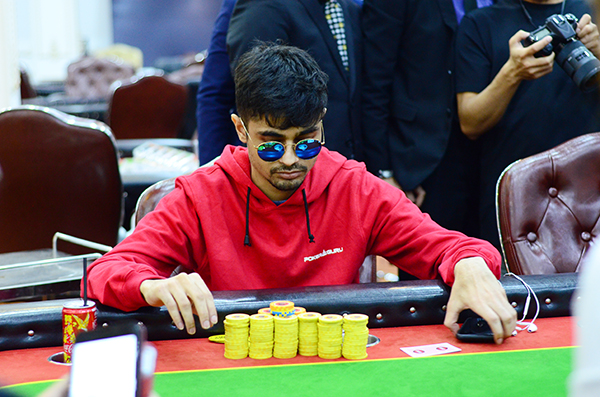 India
---
Laksh Pal Singh Is The New IOPC Main Event Champion!
Eight players resumed this evening on the virtual felts at Spartan Poker, battling it out for a whole lot of prize money but also a super prestigious online poker title. We're talking about the India Online Poker Championship (IOPC) Main Event known as The Crown which surpassed the advertised guarantee to have a total of INR 3.98 Crore in prizes!
While the distribution went out to the top 695 players of the field of nearly 4,000 entries, the biggest chunks of the pie went out tonight on the final table. And after approximately 1 hour and 17 minutes of gameplay which was live streamed across social channels, a new IOPC Main Event Champion was crowned. Ladies and gentleman, bow down to Laksh Pal Singh aka 'LuckyBhai$'.
If you are a regular online grinder, you will have met this guy plenty of times on your tables on Spartan Poker, where he's won several majors and featured tournaments over the last year or two. Here, he won the massive top prize of INR 51.8 Lakhs after beating Avijit Jaiswal aka 'evilpotato' in heads-up. Singh walks away with an 18K Gold Badge, a diamond studded gold crown and a apart from this massive prize money!
Final Table Recap
One of the most experienced players on the final table was Anant Purohit aka 'Prometheius' but he didn't last for too long today, busting in 8th place for INR 5.77 Lakhs in prize money. Soon to follow him was Anirudh Singhal aka 'kalagato' who was even more unfortunate as his Kings cracked against his opponent's Queens, finishing in 7th place.
As the action went on, there was a lot of fun and jokes taking place on the live stream where Bollywood actor and comedian Suresh Menon was also present, commentating on the action on Spartan Poker. Against the run of play, we ended up losing Raman Gujral aka 'tathagat' as well, busting in 6th place for a pay-cheque of INR 9.56 Lakhs.
Later on, Suresh Kolli aka 'pokergambit' lost a couple of pots to Avijit Jaiswal aka 'evilpotato'. After being crippled in one hand, he shoved the rest of his stack with JJ and got a call with Jaiswal who revealed K7. Jaiswal hit a King on the board and knocked out Kolli in 5th place, the latter took home INR 11.5 Lakhs.
From there, play tightened up even more as the pay jumps were getting super serious. However, we saw the overnight chip leader Saurabh Jain aka 'Beast555' losing 99 vs Jaiswal's KK as the latter hit a set on the flop. In the next hand, Jain shoved with 38 and got a call from Jaiswal again, who showed AJ and won, knocking out Jain in 4th place for INR 14.14 Lakhs.
Yudhishter Jaswal aka 'McFly' was on an insane run last night, bringing two stacks into the final 10 and he eventually headed out in third place, which led to heads-up beginning between Laksh Pal Singh and Avijit Jaiswal. The latter did win a few pots here and there but never got the chip lead, eventually ending as runner-up for a prize of INR 29.92 Lakh. The last hand saw K9 vs 64 and Laksh Pal was lucky enough to hit a 669 flop with the turn and river not helping the eventual runner-up!
Final Table Results
1st place – Laksh Pal Singh aka 'LuckyBhai$' – INR 51,80,500
2nd place – Avijit Jaiswal aka 'evilpotato' – INR 29,92,735
3rd place – Yudhishter Jaswal aka 'McFly' – INR 17,53,400
4th place – Saurabh Jain aka 'Beast555' – INR 14,14,675
5th place – Suresh Kolli aka 'pokergambit' – INR 11,55,650
6th place – Raman Gujral aka 'tathagat' – INR 9,56,400
7th place – Anirudh Singhal aka 'kalagato' – INR 7,57,150
8th place – Anant Purohit aka 'Prometheius' – INR 5,77,825
For more updates on the top online poker tournaments in India and around the world, stay tuned to GutshotMagazine.com…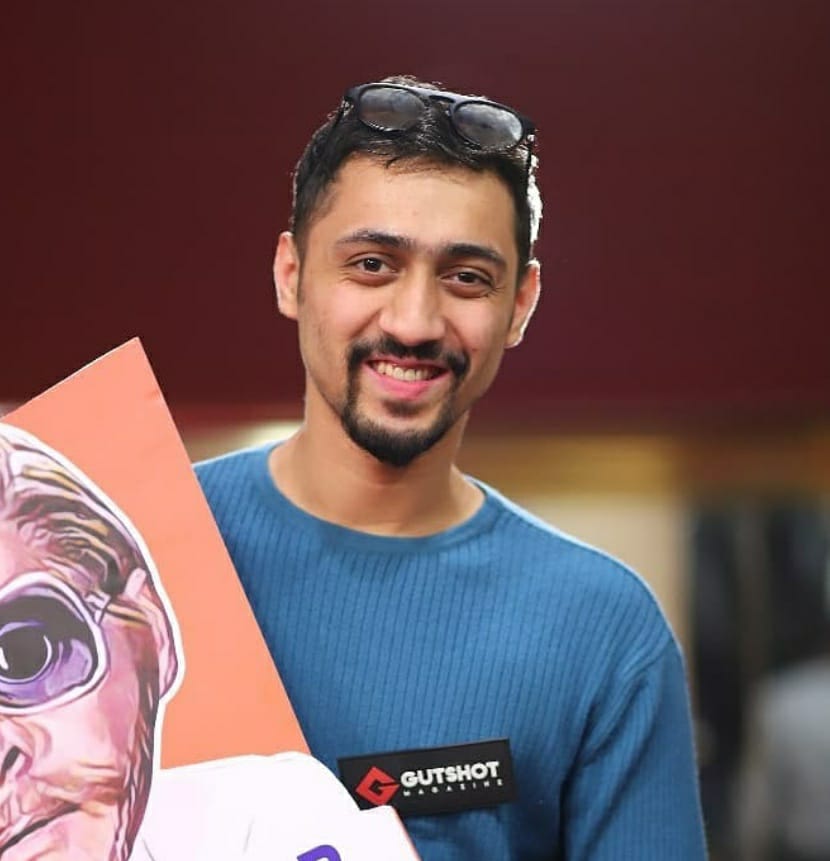 A graduate in Business Management, Dwayne began his career as a content writer for a virtual sports betting company and then for Gutshot too. Now, he heads marketing and business operations at Gutshot and while he's no expert in poker, he enjoys the occasional weekend home games. He was introduced to the industry in 2017 and has made quite a few friends along the way. Outside of poker, he is an avid cricket and sports fan, loves his bikes and of course, a good party! If you want to reach out to him for partnerships and collaborations, feel free to send a message at dwayne@gutshotmagazine.com.
---
---
More News
---
Comments