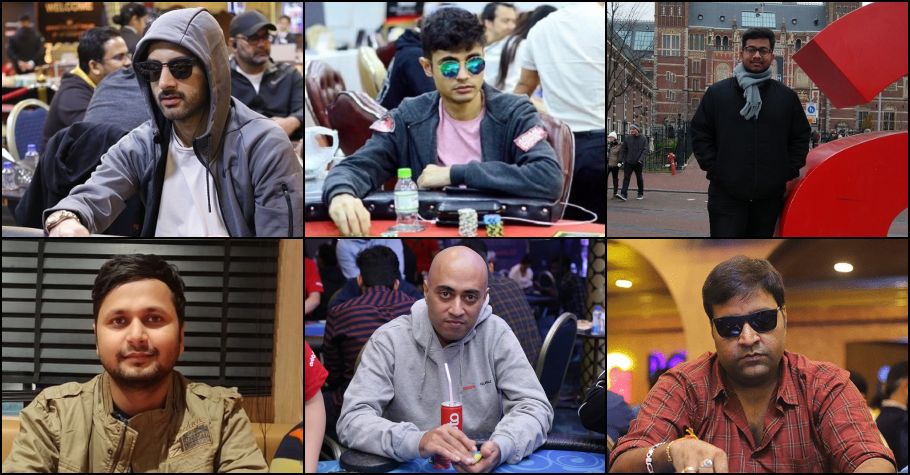 India
---
Jaswal, Laksh Pal, Purohit Among Those On IOPC Main Event FT
The latest edition of the India Online Poker Championship (IOPC) was scheduled between 14-31 January 2021 and for those for were grinding the other tournaments, the series is more of less done and dusted. And what a fabulous ride it has been in this milestones 10th edition of India's biggest online poker series, hosted exclusively on Spartan Poker, Blitzpoker (code: GSBLZ) & PokerHigh (code: PHGUTSHOT).
However, for those who ran super deep in the IOPC #117 The Crown INR 3.5 Crore GTD, the journey isn't over yet. This tournament served as the IOPC Jan 2021 Main Event and the tournament had a buy-in of INR 11,000, allowing players to join over 8 starting flights and those who qualified in multiple flights could take multiple stacks forward to Day 2 as well.
Such massive guarantee tournaments usually see big playing fields as well, and this was no exception with 3,985 entries joining and the guarantee being crushed to create a new prize pool of INR 3.98 Crore on Spartan Poker. Going by the system of multiple stacks being allowed, we saw 732 stacks resume on Day 2 which began last night at 10pm, of which there were 380 unique players seated!
After nearly 6 hours of grind in The Crown Day 2, play halted with the final table of 8 players set. To wade through such a big field is not an easy task and one thing is for sure that these players on the final table are all among some of the best in the business in online poker in India. Leading the pack right now is Saurabh Jain aka 'Beast555' who ended the day with 17.7 million in chips and he'll be pretty happy considering there are quite a few other known quantities on the table and he will be happy he has the chip lead among them. 
While the chip leader may be happy about his performance, I don't think anyone will be happier than Yudhishter Singh Jaswal aka 'McFly' who has made the final table but he in fact had 2 stacks running really deep in the tournament. His other stack busted in 10th place just before the FT was set, taking home INR 3.74 Lakh in prize money. Unfortunately, he lost AK vs AA and headed out before the end of play.
It would've really been something to talk about had Yudhishter gone on to bring two stacks on to the final table, which would no doubt then increase his chances of going on to become the next IOPC Main Event champ. Regardless, his only stack is of 9.5 million chips and he's a top contender anyway on this final table.
For those interested in knowing the prizes, a total of 695 players made the money in The Crown, with a min cash of INR 13,947 and the top 27 places in this tournament all received 6-figure prizes and above. The minimum payout of those on the final table when we resume this evening at 6pm on live stream will be INR 5.77 Lakh, while the monstrous top prize of INR 51.8 Lakh will go to the new IOPC Main Event champion, whoever it turns out to be! This comes along with a diamond studded 18k Crown along with a 18k Gold Badge and a seat at the IOPC Masters Table.
Final 8 chip counts:
Saurabh Jain aka 'Beast555' – 17,721,348 chips
Yudhishter Jaswal aka 'McFly' – 9,559,849 chips
Laksh Pal Singh aka 'LuckyBhai$' – 9,226,299 chips
Suresh Kolli aka 'pokergambit' – 8,296,695 chips
Anirudh Singhal aka 'kalagato' – 4,161,056 chips
Avijit Jaiswal aka 'evilpotato' – 3,850,996 chips
Raman Gujral aka 'tathagat' – 3,545,944 chips
Anant Purohit aka 'Prometheius' – 3,397,813 chips
For more updates on the IOPC Main Event and the other top online poker events in India and abroad, stay tuned to GutshotMagazine.com…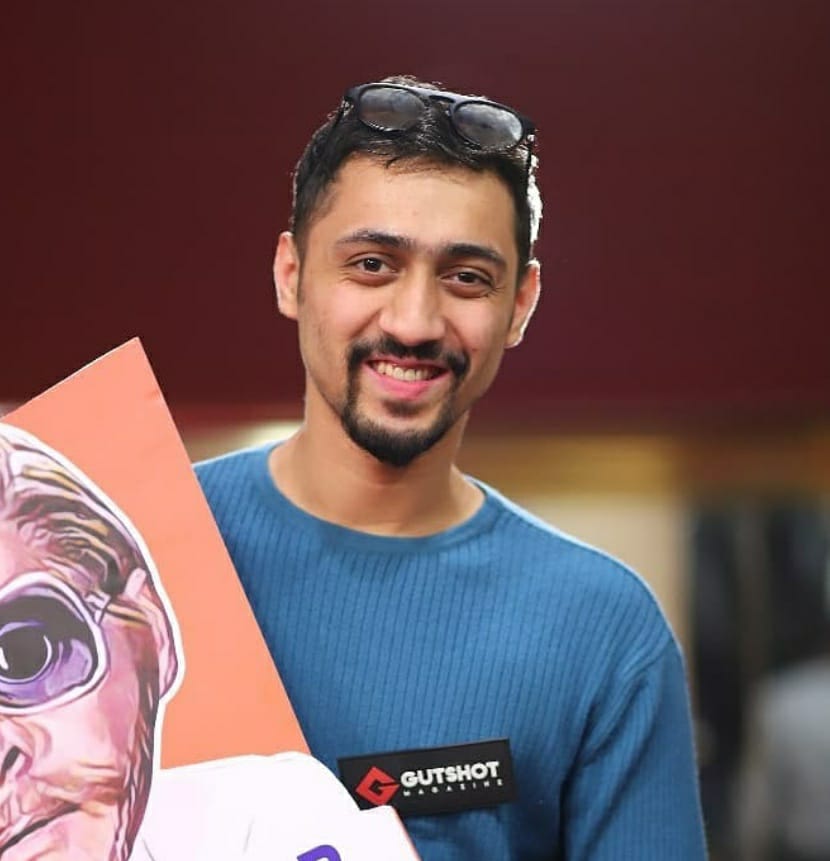 A graduate in Business Management, Dwayne began his career as a content writer for a virtual sports betting company and then for Gutshot too. Now, he heads marketing and business operations at Gutshot and while he's no expert in poker, he enjoys the occasional weekend home games. He was introduced to the industry in 2017 and has made quite a few friends along the way. Outside of poker, he is an avid cricket and sports fan, loves his bikes and of course, a good party! If you want to reach out to him for partnerships and collaborations, feel free to send a message at dwayne@gutshotmagazine.com.
---
---
More News
---
Comments