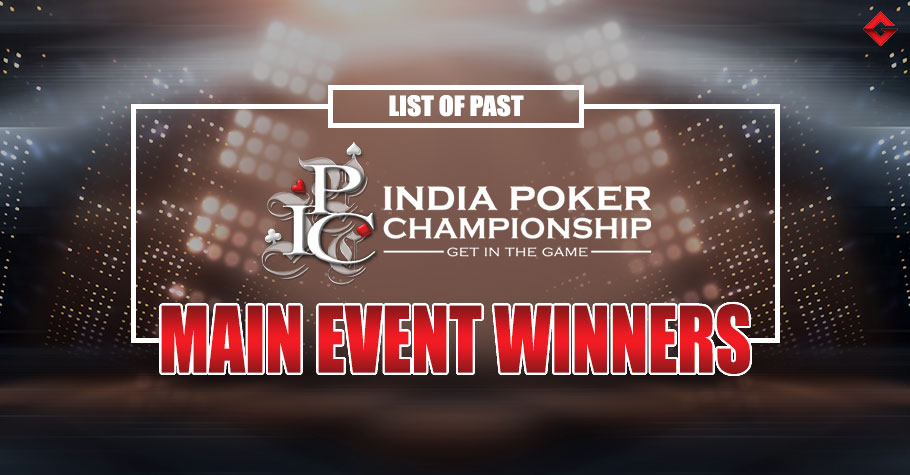 Poker
---
List Of All India Poker Championship Main Event Winners
Easily the most prestigious name in the Indian live poker industry, India Poker Championship (IPC) has been around since more than a decade and has fought through several challenges to keep making comeback after comeback. Whether it's tax hurdles in Goa or the lack of availability of poker rooms or even the COVID-19 lockdown, IPC finds its way back each time.
Ever since inception in early 2010, the brand has grown leaps and bounds. From seeing around 60 entries in some of their flagship tournaments in 2010 to witnessing an Indian live poker record of 777 entries in the IPC September 2019 Main Event, it's been quite a journey for the team behind this success. 
When you take a walk down memory lane, you'll notice that quite a few of today's top professional poker players have won an IPC Main Event in the past. India's first World Series of Poker (WSOP) bracelet winner Aditya Sushant won an IPC Main Event while he was still a young kid in 2010, while other industry veterans like Bobbe Suri, Sameer Rattonsey and Kanishka Samant are also past IPC winners.
So, it's safe to say that the brand has not just grown its own value but has also helped nurture the industry and the players involved. Glitz, glamour, grandeur, and everything along those lines can be associated with this brand, and that's the reason you'll always find the registration lines packed when an IPC even is underway.
ALSO READ: Here's Why Players Love India Poker Championship!
While most or all of India's live poker action has taken place in the coastal state of Goa (and a little in Sikkim too), IPC decided to go beyond the geographical boundaries of India on multiple occasions, first launching the IPC Colombo series in September 2013 and more recently, launching IPC Megastacks May 2022 in Nepal.
Ahead of the IPC Nepal series, we decided to take a look at the history of the India Poker Championship over the years. In this article, we're listing down all of the past IPC Main Event winners (earlier referred to as IPC Big Game) who overcame all difficulties to take down their respective titles!
List of past IPC Main Event winners
Mar 2010 – Bharat Shetty
Jun 2010 – Rajesh Goyal
Sep 2010 – Avinash Rajpal
Dec 2010 – Aditya Sushant
Feb 2011 – Bobbe Suri
Apr 2011 – Sameer Rattonsey
Jun 2011 – Mubina Rattonsey
Aug 2011 – Shreyabha Pandey
Dec 2011 – Sameer Rattonsey
Feb 2012 – Zopun Artem
Mar 2012 – Kanishka Samant
Aug 2012 – Richard Haridasoham
Jan 2013 – Anuruddha Meddegoda
Mar 2013 – Amit Jain
Sep 2013 – Gau Yang
Jan 2015 – Sumit Asrani
Apr 2015 – Kanishka Samant
Jun 2015 – Karan Khushalani
Aug 2015 – Abhishek Ravi
Oct 2015 – Amar Reddy
Dec 2015 – Nikunj Jhunjhunwala
Feb 2016 – Mukesh Surana
Sep 2019 – Raj Talwar
Jan 2020 – Rubin Labroo
May 2022 – Siddhanth Kripalani
There's many more years to come and many more IPC Main Event winners will be crowned over these several editions. With the field sizes and the community increasing month on month, we expect bigger and better events with massive prize pools as well. For more updates on the India Poker Championship and other live poker tournaments from India and around the world, stay tuned to GutshotMagazine.com.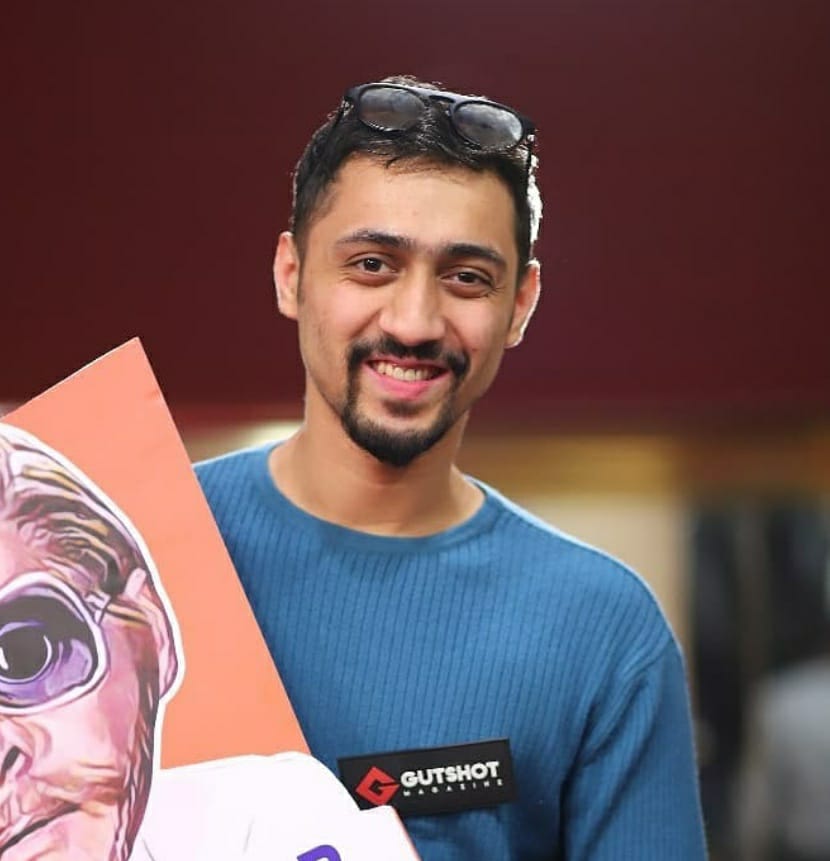 A graduate in Business Management, Dwayne began his career as a content writer for a virtual sports betting company and then for Gutshot too. Now, he heads marketing and business operations at Gutshot and while he's no expert in poker, he enjoys the occasional weekend home games. He was introduced to the industry in 2017 and has made quite a few friends along the way. Outside of poker, he is an avid cricket and sports fan, loves his bikes and of course, a good party! If you want to reach out to him for partnerships and collaborations, feel free to send a message at dwayne@gutshotmagazine.com.
---
---
More News
---
Comments