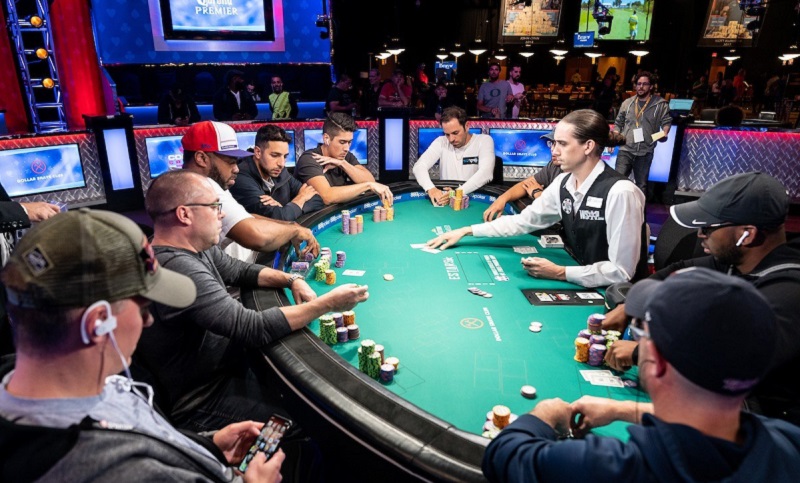 Poker
---
How To Approach Your First-Ever Live Poker Tournament
Playing the first live tournament is definitely an experience you will remember for years to come. Shaking hands and crazy bluff, losing all your chips. That being said, if you spend a bit of time to prepare yourself for this pleasant experience, you will be surely have a great time and maybe even fill up your pockets. So before you go, make sure to understand what to expect and adequately prepare for it.
Know What To Expect
Even a single poker tournament could take a couple of days to complete, so you need to make sure to know the schedule even before going to the event. It will help you plan your trip and avoid any surprises. You should also be there on time or even a bit in advance so that you could prepare mentally for your new experience and be entirely focused when the tournament begins.
It is also essential to review proper etiquette and live play rules before going to the casino, to avoid any misunderstandings. For example, pretending you lost and then showing a winning hand, which may seem fun to you but that is known as slow-rolling and considered to be one of the worst moves you can make.
Some plays that you never faced in the online world are considered angle shooting, like hiding high denominal chips under the lower one, acting out of turn, or miss-declaring your hand, and that's just a few examples. Without even noticing, you can bend some rules that will cost you actual money.
For example, string betting is an action when you fail to put all of your chips that you wanted to use for a bet in one motion, and is one of the most common mistakes among new players who are just trying live games. While common, it can be extremely costly since the dealer may force you to take back your bet or reduce the amount you wanted to raise. The easiest way to make sure to avoid this mistake is verbally announcing your bet and the amount you are going to put, and then you can place those chips the way you want.
In any other situation where you are not sure about anything that is going on, just ask the dealer, and he will be happy to help you. Don't be shy about it since a simple mistake can turn out to be very costly in live games.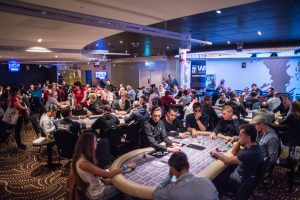 Brush Up Your Poker Skills
If you are playing tournaments online, you will have a much easier time in a live event than someone playing cash games. You already know the dynamics, how to adjust versus various stacks, and are fully aware of strategic considerations. But even so, it makes sense to play a couple of one table sit and go to brush up your final table skills where you will be making the most important decisions. However, if you are a cash game player, then you surely need to spend some time preparing for your first tournament in a live setting. Even though the tournament starts with deeps stack where the play is similar to regular cash games, this changes very soon.
In later stages, when antes are introduced, the play dynamic shifts as well as opening ranges and hands you should be defending from the big blind. So the first thing you should do before visiting your first live tournament is to study how preflop ranges change based on lower stacks sizes and learn how to play 'shove or fold' with few blinds.
On top of that, make sure to play at least a couple of one table sit and go to see the dynamics of the final table and learn about ICM. This will help you better understand tournament play and adjust your strategy in high payout jumps situations. Lastly, if you have no live games experience, it makes sense to play some live cash games just to get used to a different environment and actually seeing your opponents while playing.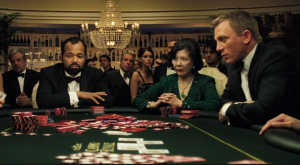 Study Poker Tells
While not vital for your first live tournament or even first visit to the casino, poker tells can give you a lot of additional information. It all depends on how much time you have to prepare, and if the answer is not much, then you should concentrate on brushing up your strategy, as we discussed in the previous paragraph. However, if you won a ticket to a big tournament that is far away, maybe even in a couple of months, then you have all the time you need, and additional information will surely not hurt you.
On the other hand, if you do not have enough time, you should remember a simple rule of thumb – acting strong means weak and acting weak means strong. The vast majority of poker tells are built around this statement. So if you see a player doing anything to convince you he has a strong hand which could prevent you from betting, he is likely on a weaker side because no one wants to do that when actually having a reasonable holding.
Contrary to this, if the player pretends to hesitate a lot, shows his uncertainty, and then decides to raise, he almost always has the nuts or close to it. It is just the nature of the game. However, you should take all the tells with a grain of salt, and it should be used more as an additional source of information rather than a deciding factor for the hand.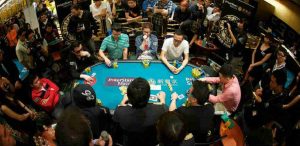 Have Fun And Stay Focused
Last but not least is having fun. Well, this is your first live tournament, so do not sweat about it even if you bust sooner than you wanted. You should be looking to have some fun and enjoy your experience as much as you can. Either way, you will get a lot of valuable knowledge, and this will help you to play better in the future, so take it as a win. On top of that, if you are lucky to play your first tournament in a fancy place, maybe after winning an online satellite to WSOP in Las Vegas or any other major spot, make sure to enjoy what it has to offer.
Explore the city, maybe even going to a show or trying out a fancy bar. That being said, you should not take it too far before the tournament since you want to be fresh and able to make the best possible decision the first time you play in a live game.
For more such strategy articles from top coaches across the world, keep reading GutshotMagazine.com and stay tuned!

More from Tadas Peckaitis:
---
---
More News
---
Comments