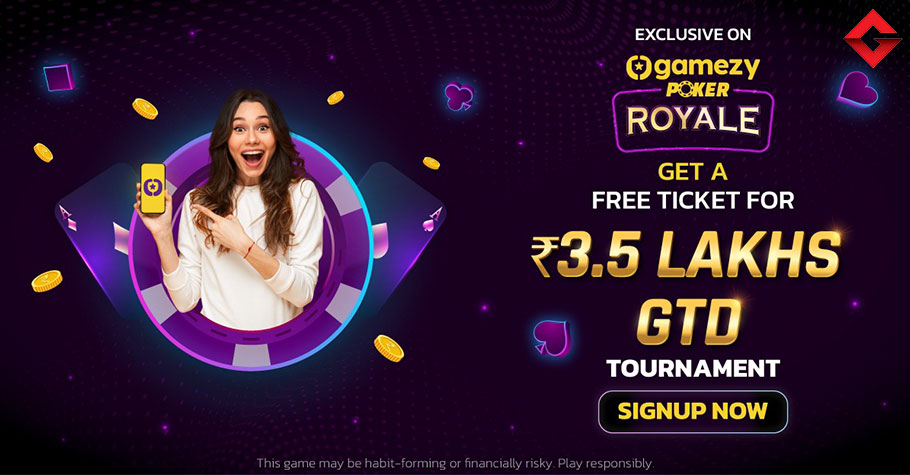 Poker
---
Gutshot Readers, Claim This Exclusive Gamezy Signup Bonus NOW!
Ever thought about playing a major online poker tournament, but didn't have the budget or the bankroll to do so? Yeah, many of us have had that dream but couldn't complete it, so you're not alone in this predicament. However, we explained this problem to one of our favourite online poker partners, and they gave us a solution like no other – FREE TICKETS TO NEW USERS!
Yes, you're reading that 100% right. This is a new and exclusive offer where a set of lucky selected winners of this free tickets giveaway will walk away happier than they were before reading this article. This new sign up offer has been launched by Gamezy Poker which is one of the leading multi-gaming applications in the country, and you can keep reading for all details on this offer…
Free tickets to new signups on Gamezy Poker
While you can play online ludo, rummy, poker, fantasy sports, and more on this smartphone application, this offer is dedicated to those who love their online poker! It's an exclusive Gamezy signup offer for everyone who registers to the app through Gutshot Magazine, wherein every new user while receive a FREE TICKET to one of their daily major poker tournaments.
Gamezy Poker hosts a flagship event called the ₹3.5 Lakh GTD Whiplash tournament, every day between Monday to Thursday at 8PM IST, and every new user who registers through this link (use hyperlink here) on Gutshot will receive a signup bonus of a FREE TICKET to this tournament. You can use it to play Whiplash and possibly go one to claim some massive real money winnings too!
There's no real rocket science behind this really. All you need to do is register ONLY through the Gutshot link on this page and once you've done so, your free ticket to Whiplash ₹3.5 Lakh GTD will be credited to you within 48 hours of completing your Gamezy registration. And this promotion is running exclusively for the month of November 2022.
ALSO READ: How To Play On Gamezy Poker?
The offer runs between 2nd – 30th November 2022 and in case you're reading this after that period, you don't need to worry either. There's always a new signup promotion running on this platform for poker as well as rummy and fantasy sports players, which you can know of by following our website for exclusive Gamezy gaming updates.
While Whiplash is a daily tournament on Gamezy, the promotion will run for the event between Monday – Thursday and NOT be applicable for Fridays, Saturdays, and Sundays. And if you want to participate in this giveaway and actually end up winning, register and play in one Gamezy freeroll to become eligible; the free tickets given to lucky winners will be valid for 2 weeks after being credited.
How to signup and get free tickets on Gamezy Poker?
Follow this link
Download the Gamezy app
Complete the registration process
Click on the 'Poker' tab within the app
Participate in at least one freeroll tournament
Tickets will be credited to the accounts of the lucky winners, and you can use those tickets to multiply your winnings in the Whiplash tournament. For all you know, you could end up shipping the tournament and adding a massive prize amount to your bankroll as well. So, hurry up and participate in this Gamezy promotion and for more updates on this poker app, keep reading GutshotMagazine.com…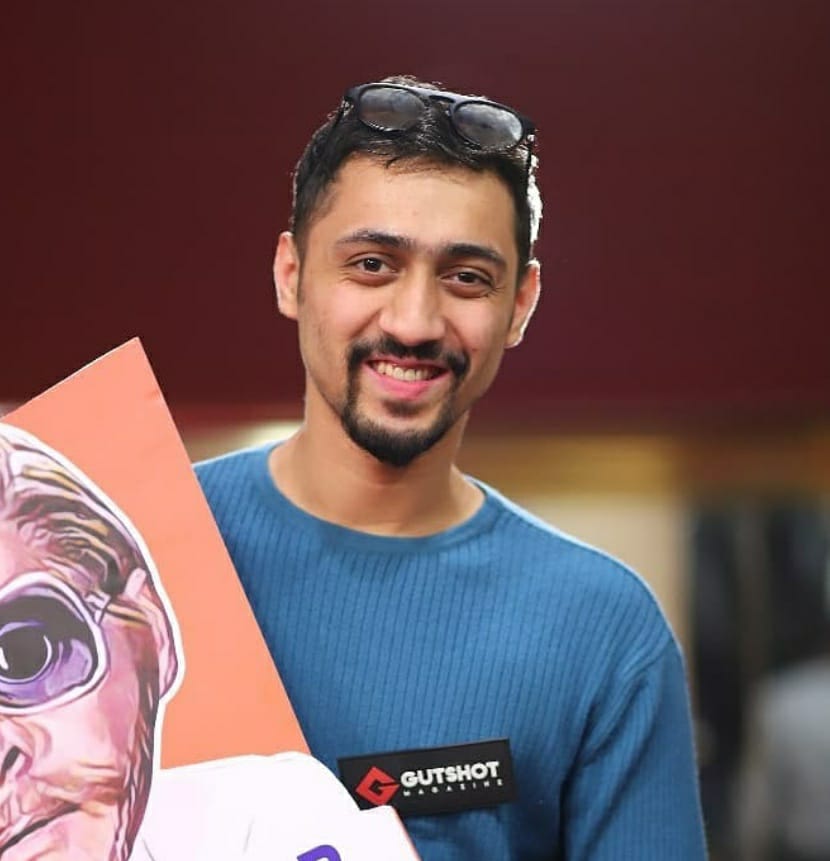 A graduate in Business Management, Dwayne began his career as a content writer for a virtual sports betting company and then for Gutshot too. Now, he heads marketing and business operations at Gutshot and while he's no expert in poker, he enjoys the occasional weekend home games. He was introduced to the industry in 2017 and has made quite a few friends along the way. Outside of poker, he is an avid cricket and sports fan, loves his bikes and of course, a good party! If you want to reach out to him for partnerships and collaborations, feel free to send a message at dwayne@gutshotmagazine.com.
---
---
More News
---
Comments