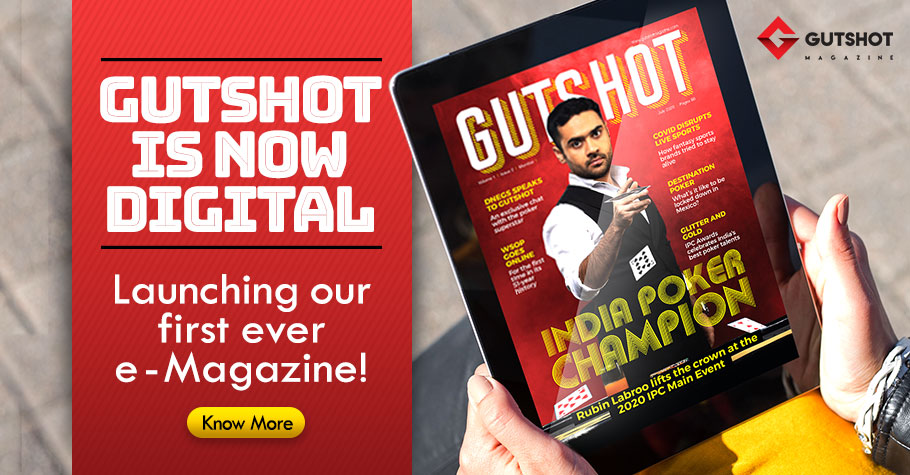 Poker
---
First Issue Of Gutshot e-Mag Out Now; FREE to Read For All
It's been a decade long journey for Gutshot Magazine and we're always evolving and innovating, as the times may demand. A year after bringing back our print magazine, the world was hit by the coronavirus pandemic and thus, in the best interests of everyone involved, we decided to try something new this time – a digital magazine!
6 months after we released 'The Closer' with Abhinav Iyer on the cover because of his exploits at WSOP 2019 in Las Vegas, we have a certain Mr.Rubin Labroo on the cover of our first-ever e-magazine. For those of you who need their memories refreshed, Labroo is one of the most successful players of 2020, crowned the India Poker Champion earlier this year on board Goa's Big Daddy Casino!
His victory included not only massive prize money but also a sponsorship deal with Spartan Poker, a luxury watch, a stunning trophy and of course, glory and fame. We've covered Labroo's entire journey in this edition while also packing in some very exciting interviews and features with top industry names in our 86-page magazine.
"In these strange times we live in, it is perhaps even more important to try and bring normalcy to the situation. And so I am delighted to present the first electronic edition of Gutshot Magazine. The team has put in a lot of hard work to bring some great content from the world of poker and real money gaming to you and we hope our readers enjoy the offerings of this e-mag."
That's what Peter Abraham, Editor, Gutshot Magazine said regarding the launch of the e-magazine. We're not giving away any other details right now, so head over to read.gutshotmagazine.com where you can login and read not just the latest edition, but some of the past editions of Gutshot as well.
To give you readers some more excitement and value, we've included plenty of offers and discounts right through the magazine, which can be availed by one and all. While reading the magazines (new and old) is FREE for all, you can purchase a couple of bundle packages for as low as Rs.99 and Rs.399 which will include discounts, offers, tickets and much more…
For more updates, stay tuned to GutshotMagazine.com.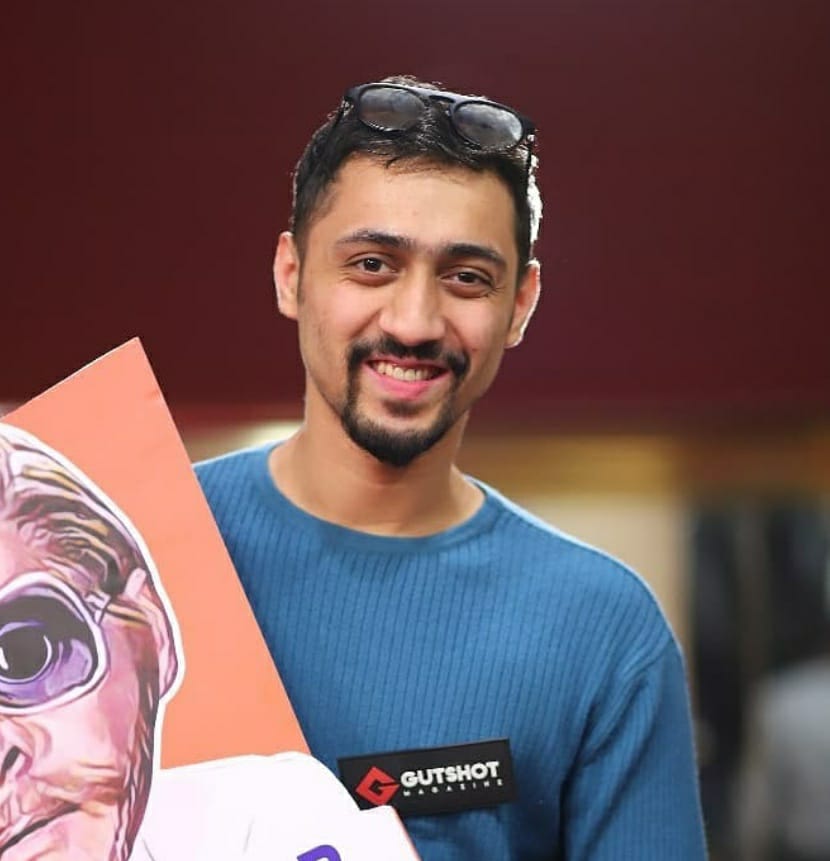 A graduate in Business Management, Dwayne began his career as a content writer for a virtual sports betting company and then for Gutshot too. Now, he heads marketing and business operations at Gutshot and while he's no expert in poker, he enjoys the occasional weekend home games. He was introduced to the industry in 2017 and has made quite a few friends along the way. Outside of poker, he is an avid cricket and sports fan, loves his bikes and of course, a good party! If you want to reach out to him for partnerships and collaborations, feel free to send a message at dwayne@gutshotmagazine.com.
---
---
More News
---
Comments