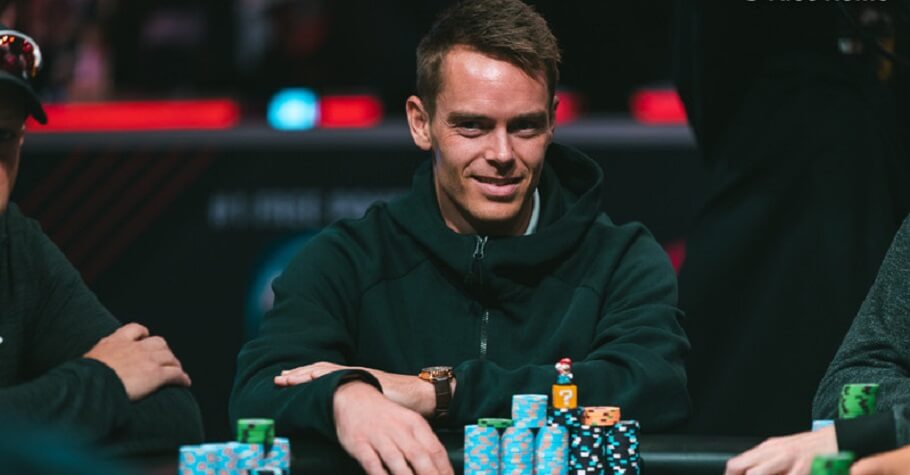 Poker
---
Who is Espen Jorstad From WSOP 2022 Main Event?
What a spectacular World Series of Poker (WSOP) we've witnessed over the last month and a half. And in particular, the $10,000 WSOP 2022 Main Event has got us all hooked on. The twists and turns and ups and downs are nothing less than what you'd expect in a Hollywood thriller, with top pros busting out and the lesser-known players cruising through, day after day.
We've identified a number of players who've been turning heads over the last week or so and the interest in these players has been increasing, as the field has slowly been decreasing. The original field size of 8,663 players has simmered down to the final two tables on Day 7, and everyone's begun speculating who the WSOP 2022 Main Event winner will be.
Yesterday's chip leader Jeffrey Farnes came into this competition with not a lot of experience in such major global events. It showed as he fell in the chip counts, but he's still battling it out right now. Australia's Adrian Attenborough is another favourite, especially after he pulled off one of the best hero calls of the tournament so far, to take the chip lead on Day 7.
The limelight turned on to Espen Jorstad on Day 7 when he doubled up straight into the chip lead, taking on Tom Kunze in what became one of the biggest hands of the tournament. After betting, three-betting, four-betting, and jamming and calling pre-flop, it turned out to be an AA vs AK situation, and the board supported Jorstad, who added 45.7 million chips to his stack. See that hand here: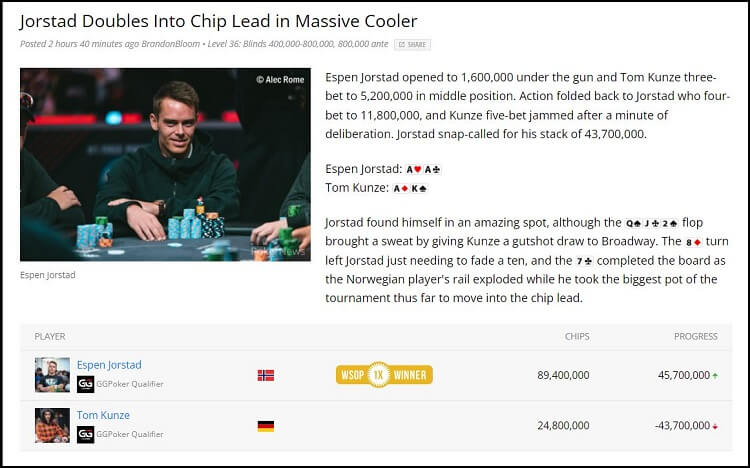 Who is Espen Jorstad?
There were players from nine different countries when the final two tables began but Espen Uhlen Jorstad was the sole player from Norway. If you took a glance at his Hendon Mob profile, you'd think there wasn't really much there as he only had $266k in live tournament cashes, including a best career cash of $74k, which he got in this series of WSOP 2022 itself.
He came into WSOP 2022 with less than $200k in live cashes but rose to fame with his $1,000 NLHE Tag Team victory, where he teamed up with UK's Patrick Leonard and won the first gold bracelet of his career. Yes, Jorstad is a bracelet winner and this would've been the highest point of his live tournament career, which has been active since a decade or more now.
He qualified to the WSOP 2022 Main Event through GGPoker and he's making this count for sure. Given his numbers and the fact that he's a GGPoker Qualifier, one could say he's a good online player but after this summer's trip to Las Vegas, he's definitely built a reputation as a live player too. He's one of two bracelet winners in the final fourteen and even if he busts in 12th place, the payout of $525,000 is more than his career earnings in poker so far.
Espen Jorstad's journey through the Main Event
He's been putting up daily updates of his WSOP 2022 Main Event journey, has Espen Jorstad. In his words, "Day 1 was pure misery. Day 2 was pure enjoyment." And then began the serious poker from Day 3 onwards but he got through with flying colours there as well, with more than double of what the average stack was at the time.
You could say Day 4 wasn't the best for him as he bagged 1.3 million chips which was just about the average stack, but he was in the money and among the final 380 players in the WSOP 2022 Main Event. That called for celebration itself, but he was clearly motivated to keep going and get himself another bracelet, and the title of world champion.
He knew that it was only getting more serious as he went deeper in the Main Event and in his own words, he said, "Shit is about to get real!" He cruised into Day 6 of the Main Event with 4.6 million chips in play, once again higher than the average stack in the tournament. Here's what he shared going into that day of play:
123 players began Day 6 and that further boiled down to the final 38 players that resumed on Day 7. Among them was 2020 WSOP Main Event winner Damian Salas and a few other bracelet winners. "The goal is to minimize expectations and maximize being present and enjoying this very special experience," he said before the start of the day:
Image courtesy: Alec Rome / PokerNews
He was cruising on Day 7 too and we wrote this just before the end of day's play, with 12 players still in play and Espen Jorstad clearly fancying his chances going into the next couple of days. For more updates on his progress and on the rest of the WSOP 2022 Main Event, stay tuned to GutshotMagazine.com…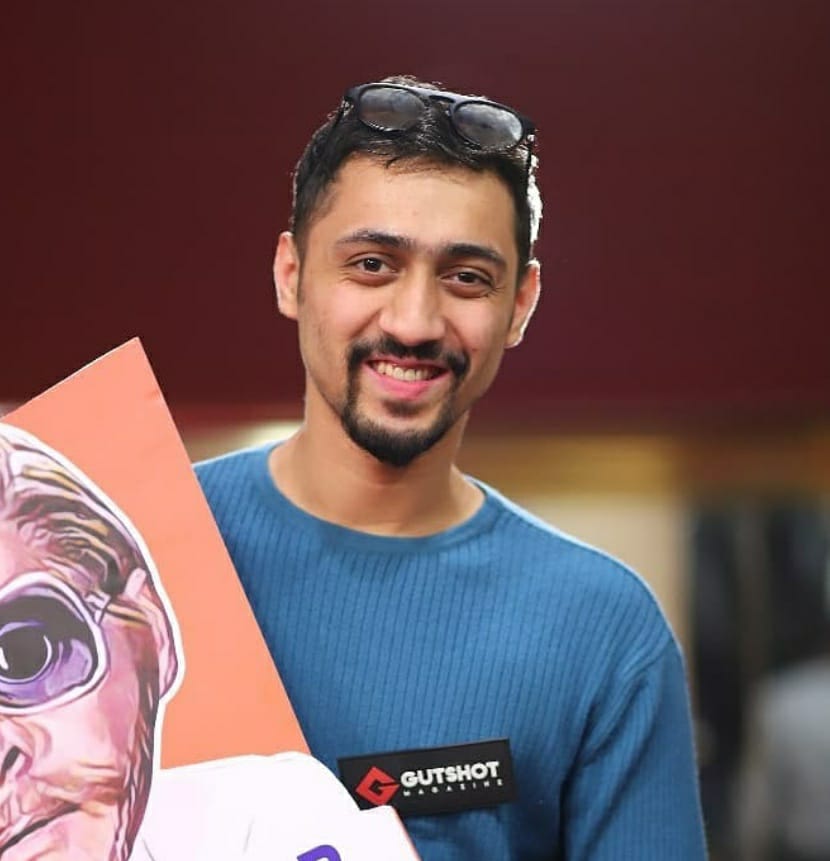 A graduate in Business Management, Dwayne began his career as a content writer for a virtual sports betting company and then for Gutshot too. Now, he heads marketing and business operations at Gutshot and while he's no expert in poker, he enjoys the occasional weekend home games. He was introduced to the industry in 2017 and has made quite a few friends along the way. Outside of poker, he is an avid cricket and sports fan, loves his bikes and of course, a good party! If you want to reach out to him for partnerships and collaborations, feel free to send a message at dwayne@gutshotmagazine.com.
---
---
More News
---
Comments