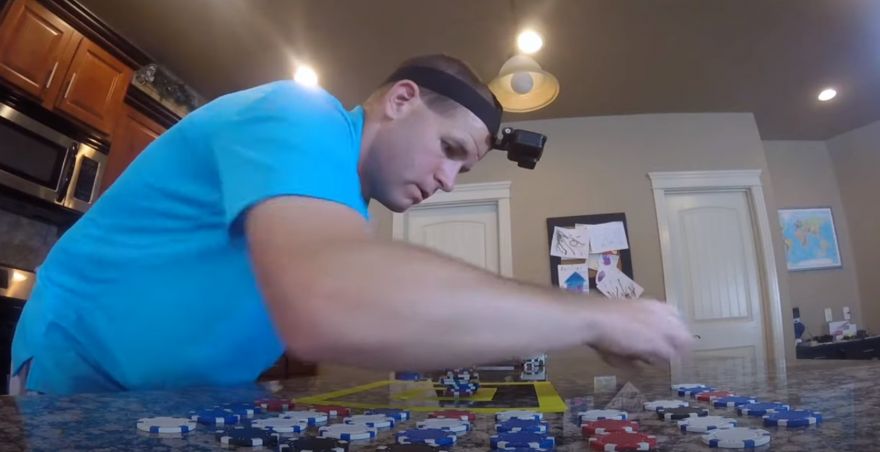 Poker
---
David Rush sets Guinness Record stacking 48 Chips in 30 Seconds
Some people may only dream of holding one Guinness World Record, but this man David Rush has managed to break more than 150 Guinness records since 2013. The 34 year old spends the majority of his spare time breaking records that range from remarkable to bizarre. Some of them include the farthest tortilla thrown (54 feet and 5 inches) and the farthest distance to blow a pea in one breath (41 feet and 3.5 inches). He also holds the record for the fastest half-marathon while skipping, at two hours, 13 minutes and 41.8 seconds. These are just some of the records smashed by Rush in the past few years. 
Rush, an MIT graduate with an electrical engineering degree, works full-time in the tech industry. He began pursuing his unusual hobby at the age of 29 as motivation to improve his juggling skills. He now uses the media attention he receives for his record-setting talents to help promote his more academic passions in STEM (Science, Technology, Engineering, and Mathematics).
Even though we are confined in our homes due the spread of the coronavirus, it didn't stop Rush from breaking another record. After practicing for a year and a half, he was able to stack chips with enough speed to challenge the record of 42 chips. Rush broke the Guinness World Record when he used just one hand to stack 48 poker chips in 30 seconds. He had to use only one hand to stack up the chips, one at a time, with the chips placed at least 4 inches away from the stack. Record breaker managed to stack 49 chips but the last chip was placed after he ran out of time. His new record of 48 chips stood tall on its own for 5 seconds before it qualified for the record.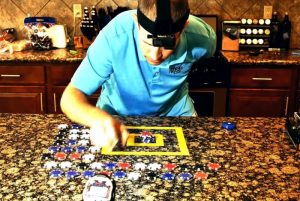 Rush's wife not only encourages and supports his goals but also holds the record for the most eye rolls. Even though he works full time at a tech company called Cradlepoint to promote STEM, he still finds time to plan new record attempts. Evenings and weekends are spent researching records and training to make sure he is maximising his time effectively. Rush enjoys breaking records and hopes to smash some more records in the future.  Stay tuned for more updates and keep reading GutshotMagazine.com

---
---
More News
---
Comments