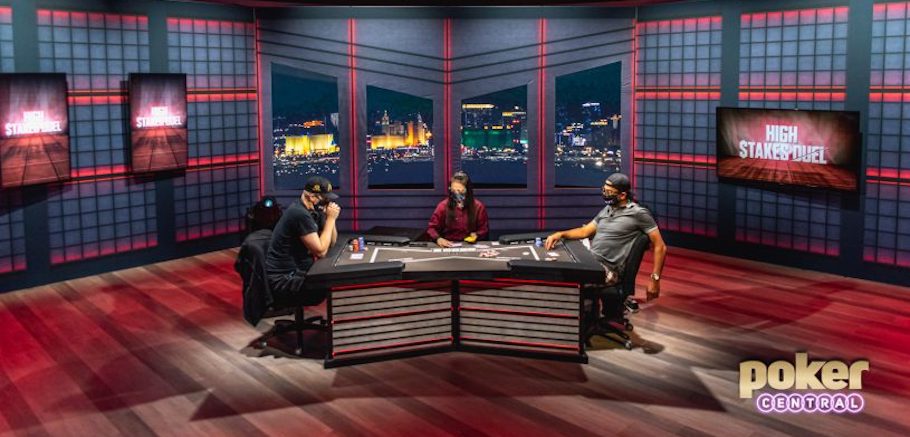 Poker
---
Phil Hellmuth edges out Esfandiari in Round 1 of High Stakes Duel
The first match of the new PokerGO series High Stakes Duel that pits the best poker players against each other in a live heads-up duel until the loser either doubles or quits when the stakes get too high, the first match-up of the series saw Antonio 'The Magician' Esfandiari taking on Phil 'The Poker Brat' Hellmuth. The High Stakes Duel has already got underway, and what an opening match it was. From the new feature of the 'weigh-in' this was always going to be a classic. On the line? A massive $100,000 and a whole lot of bragging rights.
Hosted by popular poker professional and World Series Of Poker Bracelet winner Nick Schulman, the Weigh-in section essentially featured smack talk from both players culminating in some legendary throwdowns. Both players put up $50,000 for the initial match. Per the rules of 'High Stakes Duel,' the loser has the option to challenge the winner to a rematch, increasing the prize pool from $100,000 to $200,000. Even though Hellmuth won the first game, he will need to win once again to advance to the second round where another player, who hasn't yet been named, will be waiting. 
The game began with each competitor having 300,000 chips and the blinds started 500-1000, increasing every twenty minutes. Early on, Hellmuth seemed to hit every other flop and take down a number of small pots. Esfandiari seemed frustrated but later got the game in his favour. Two hours into the game and 'The Magician' aka Esfandriari had nearly a 3-1 chip advantage. Esfandriari bluff hellmuth's A-K with his 7-5 on a K-Q-J-9 board to win a big pot.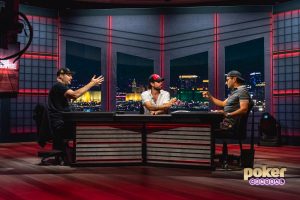 The fifteen time bracelet winner complained how lucky Esfandiari was and when his luck and aggression turned so did his attitude. Poker brat checked his opponent who held K-2 for trips on a 10-4-K-9-K board. The Magician placed a bet of 10,000 to which Poker Brat checked and raised to 71,000. The bet seemed fishy as hellmuth went a little aggressive in this hand but Hellmuth got through with his bluff and started taking over the match. If Esfandiari would have called and was right, Poker Brat would be picking up crumbs.
1989 world champion Esfandriari went down to 32,000 when Hellmuth pulled a 50,000 bluff bet with 7-5 on a board of 6-6-2-6 and was called by J-2. Both players fought for a win, The Magicians frustration continued till the final hand, as both players saw the board run out 8-A-4-5-2, ending the match with Helmuth pocket 7s and Esfandriari shipped all in for 245,000.
"Good match, I know you're re-challenging me," Phil Hellmuth said.
"Yeah, officially," Esfandiari replied.
Hellmuth showed that he can compete with the best and pulled off some essential bluffs and won the first round to defeat Antonio Esfandiari. But the losing player already called for a rematch. Although the date has yet to be determined. For more updates on poker, keep reading GutshotMagazine.com stay tuned!

---
---
More News
---
Comments