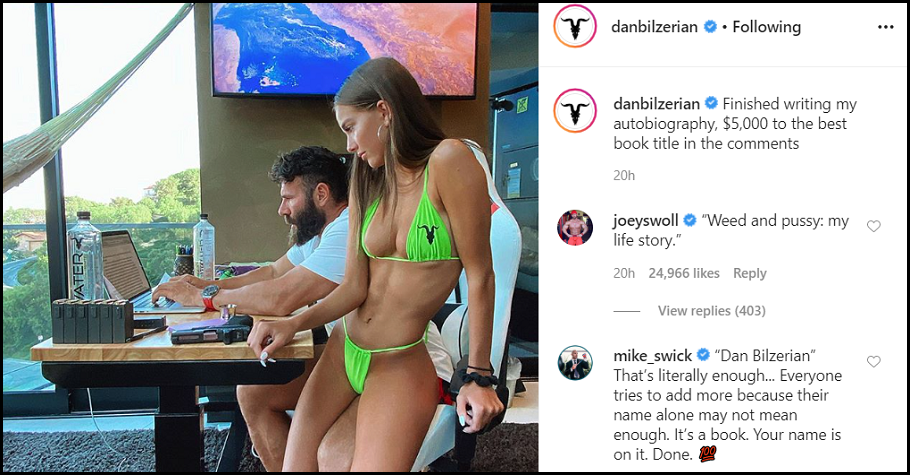 Poker
---
Dan Bilzerian Offers $5,000 to the best title of his autobiography
He's the ultimate bad boy of social media, is Dan Bilzerian. He has everything we all want – money, women, fame, fortune and much more. Known for his flashy and might I say, controversial lifestyle, Bilzerian is always in the news for different reasons. Yesterday, the King of Instagram took to social media to announce that he's completed writing his autobiography.
Along with that post, he also mentioned that someone who could help him with titling the autobiography would win $5,000. The self-styled playboy was trending on Twitter at #1 worldwide after this post which came with caption, "Finished writing my autobiography, $5,000 to the best book title in the comments." See the post here:
Take a brief glimpse at Bilzerian's Instagram handle and you'll know how "colourful" his life really is. He's always posting photos of high-stakes poker games or of parties on yachts or of bundles of cash and of course, with a few bikini clad women. The comments were obviously going to be hilarious ones.
Less than 24 hours since the post went up, it has received more than 340,000 comments on Instagram with friends and fans all helping Bilzerian get the apt title for his autobiography. Some of the interesting entries were, 'Dan Bilzerian: man, legend, but certainly no myth', 'Dolla Dolla Bilz', 'Stabbin guts and bussin nuts' by athlete BJ Baldwin, 'The adventures of Dan – get laid and get paid', 'Girls, Guns and Gambling' and much more.
We all know about Bilzerian's huge love for poker as well, one which even brought him to the India Poker Championship (IPC) in Goa late last year. The high-stakes player has won and lost millions of dollars in single nights and he did the same when he played on board the Big Daddy Casino in Goa in September last year.
If you haven't been following Bilzerian on social media, do so now. Who knows, you could also be the winner of his $5,000 cash prize. For all updates, stay tuned to GutshotMagazine.com.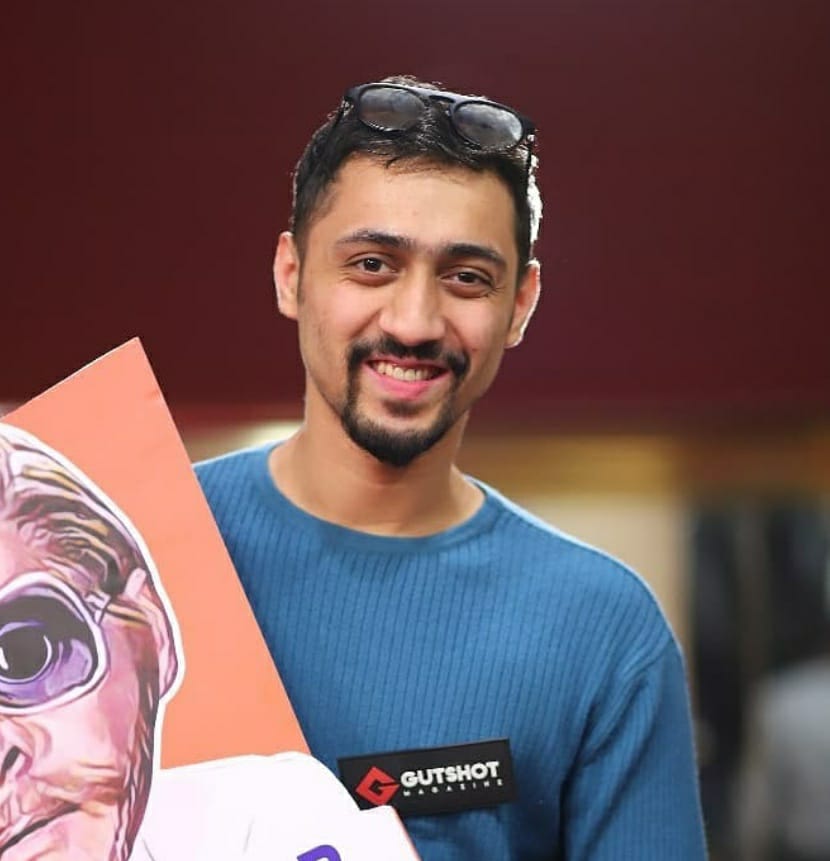 A graduate in Business Management, Dwayne began his career as a content writer for a virtual sports betting company and then for Gutshot too. Now, he heads marketing and business operations at Gutshot and while he's no expert in poker, he enjoys the occasional weekend home games. He was introduced to the industry in 2017 and has made quite a few friends along the way. Outside of poker, he is an avid cricket and sports fan, loves his bikes and of course, a good party! If you want to reach out to him for partnerships and collaborations, feel free to send a message at dwayne@gutshotmagazine.com.
---
---
More News
---
Comments