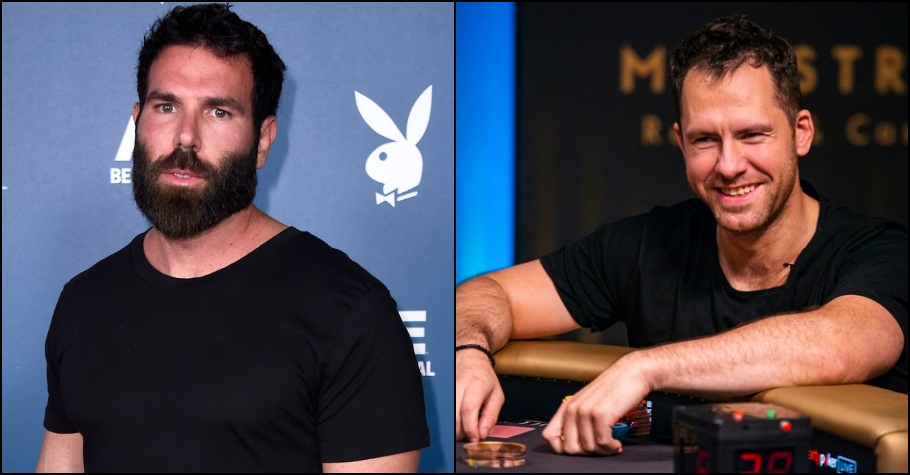 Poker
---
Dan Cates addresses Bilzerian's cheating accusation
Earlier this week, high stakes poker pro Bill Perkins teased the poker community about a cheating scandal after posting on his Twitter handle saying that Mike Postle's scandal may look like a church service, "I am really disappointed in many people. Some you would call poker heroes." The news spread like forest fire with pros and fans engaging on Perkin's Tweet.
At first, Perkins did not reveal much but on Sunday he gave in some key details. He claimed that he played in a private home game on a poker app called Fun Ocean against recreational players, or that which he thought. He indicated that the incident that occurred in the private home game where a pro was playing for a "fish account" but held back on giving the name.
Perkins also mentioned that Jason Koon had been offered the opportunity to play on the account but had declined due to his own ethics. But it was Dan Bilzerian who didn't hold back and claimed Dan 'Jungleman' Cates played on the account of Sina Taleb in the high-stakes poker game, before deleting the tweet.
Although many poker fans on social media bashed Perkins for hyping the scandal, and 'Jungleman' was also criticized by many pros. And the poker legend ultimately responded to the allegations yesterday by releasing a statement in Google document.
Cates responded by stating, "I'd like to address the allegations posed by Dan Bilzerian in this now deleted tweet. I could not do so earlier due to legal advice and financial matters. To be clear, I started playing with Sina (his last name is not Taleb, for the record) on May 8th and ultimately played very few sessions, none of which were against Dan Bilzerian as claimed."
Cates also apologized to Perkins saying, "I played very few hands against Bill Perkins, who sat in a game I understood was rampant with professionals who were ghosting. I thought since many on the site were using pros to play for them (which was clear by the uniquely high level of play) at the time it felt acceptable for me to be playing. Unfortunately, Bill got caught in the crossfire and I'm very sorry for that."
He concluded with an interesting reading, "I'd also like to give gratitude to my friends and the people that supported me on the internet and other communications. Your efforts were vital to mitigating this situation and I appreciate your concern for me. Special thanks to Nick Schulman who contacted me to make sure I was ok and started the #Freejungle movement. If anyone else believes in my integrity and that I should not be lambasted over the internet, I would appreciate any support and will appreciate it especially if I know you. To those who attacked my integrity, I forgive you."
In his statement, Cates wrote that he holds himself to a high standard of ethics, but says he sometimes makes mistakes and apologized for his actions. "I will do my best in the future to behave better." For more updates on poker news and tournaments, keep reading GutshotMagazine.com and stay tuned!

---
---
More News
---
Comments