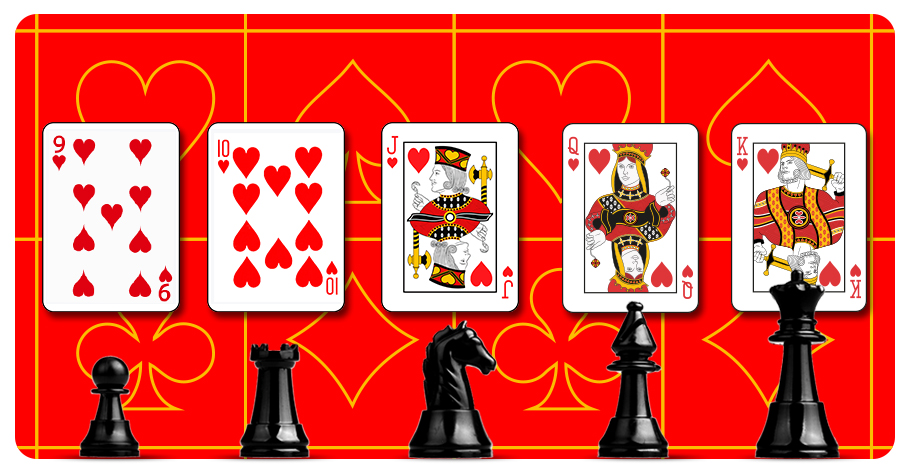 Gaming
---
Chess + Poker = Choker?!
30th August, 2020 was quite a historic day for India. That was the day that India won its first Gold medal at the Chess Olympiad. For those of you who aren't aware, the Olympiad is a biennial event which was supposed to be played live in Russia this year, but due to the pandemic the International Chess Federation (aka FIDE) decided to play it out online on Chess.com.
There were 162 participating nations and Team India was one of them. Captained by current India #3 Vidit Gujrathi, the team comprised of Grandmaster (GM) Viswanathan Anand, reigning rapid chess world champion GM Koneru Humpy, GM Harika Dronavalli, chess prodigy and GM Nihal Sarin, International Master (IM) Divya Deshmukh, GM Pentala Harikrishna, GM Chithambaram Aravindh, GM Bhakti Kulkarni, IM Vantika Agarwal and siblings GM Vaishali R and GM Praggnanandhaa R – who also happens to be the 4th youngest Grandmaster in history.
India played Armenia and Poland in the quarter and semifinals respectively before facing Russia in the finals. The semis against Poland were basically drawn before GM Koneru Humpy was entrusted with the duties of taking India to the finals in an Armageddon* match against Poland's GM Monika Socko which, from the looks of it, will go down in the history books. This match even had GM Anish Giri from Russia and GM Teimour Radjabov from Azerbaijan excited. In Giri's words, 'Humpy is clutch' and she took India through to the finals.
Now you're probably wondering, "Why are you talking about chess when this column is about poker, Rohan?" There's good reason for it. As I started binging those chess videos, I couldn't help but draw parallels between both games and that's what I want to talk about this week.
They're Both Skill Games
If you have played or watched any poker, you probably have a few favorite players and already know how good or bad they are in the various formats of the game. At least tournament results are available online.
Chess isn't very different. But unlike published results or All Time Money lists, chess has a rating system called the Elo rating system. All the greats like the aforementioned Vishy Anand, current World Champion Magnus Carlsen and GM Hikaru Nakamura all have their own Elo ratings. In fact Carlsen has the highest Elo rating history at 2882. While this hasn't. yet been established in poker yet, I'm sure we'd all have our own rankings for best or biggest winning players.
Both are victims to Online Crashes
Like I mentioned earlier,  the finals this year against the Russian team, was captained and headlined by GM Alexander Grischuk and GM Ian Nepomniachtchi. It was an online, and with online events come internet issues like we've already seen before. This was no different. The first round ended in a 3-3 tie but in the next round both Deshmukh and Sarin had been declared to have lost on time, even while the former had been in a winning position at that point in the match. The problem however wasn't with their ISPs but with the Chess.com servers.
I'm going to digress here for a bit. If you're like me, you've pretty much watched any and all content you can find during the lockdown. And while going down the rabbit hole of what's available on the Internet I came across two particular channels – ChessBase India, who have been promoting the game in the country for the better part of 4 years now, and Samay Raina, who you should be familiar with if you follow stand-up comedy. Both of them have been promoting this game like no other during this lockdown, and believe it or not, they were sort of responsible for the server issues in the final.
Between the two of them, these channels have almost a million subscribers and almost all of them logged in to Chess.com to watch the finals and that may have been the reason the servers crashed.
A lot of people have mixed opinions about the results. Both India and Russia were declared joint winners of the Olympiad and in fact, FIDE Director General Emil Sutovsky even declared the final result on Samay Raina's livestream of the event.
But, as the quote goes, 'don't matter if you win by an inch or a mile, winning is winning' and I'm going to take it as that.
'Serious Sports'
If you've ever stumbled across any chess or poker video either on TV or online, you probably think that the players of either sport are very serious, humorless people – and you couldn't be farther from the truth!
Poker and chess are both sports that are extremely decision based. There's an unwritten rule in poker that players that aren't involved in a pot shouldn't speak because it might affect the players' decisions. It's similar with chess too, though it's a heads up game and everyone in the room is expected to be quiet. Having said that, both poker and chess players have quite entertaining banter amongst themselves between hands and games.
There Can Only Be One Winner
This one is a bit tricky to tackle. Before I get into it, I should clarify that yes, in the long run the more skilled player will always best the player that isn't as skilled. It would be the same as you getting Sachin or Virat bowled once vs them hitting you for a six the next 99 times.
Since I've already made one cricket reference I'll make another. In both chess and poker, all three outcomes are possible – in the short term anyway. In chess both white or black can win or the game can end in a draw. Similarly in poker, you could either win, lose or split a pot with your opponent/s.
The Elo ratings that I mentioned earlier are meant for zero-sum games (where there is a definite winner and a definite loser), but in my opinion they aren't completely foolproof. Yes, long term they make sense but there may need some more research to go into a more effective ranking and rating system. Fun fact though, 78% of poker hands don't have results vs about 35% in chess – not sure how accurate these numbers are and please feel free to correct me in the comments below.
Chess + Poker = Choker!
Over the years there have been a lot of comparisons between the game and a couple of months ago Chess24.com hosted a tournament that was a hybrid of both the games. It was called the Challengers Cup and they coined the game Choker.
I must confess that I'm still trying to understand this variant so I won't comment much on it but there was an interesting match between WFM Alexandra Botez and businessman cum poker player Bill Perkins which you can check out in the video below.
Before I sign off,  I just want to say that I am a complete chess noob and the last time I played the game was eons ago before picking it up again in the lockdown. These are initial thoughts after having the observed the game for the past couple of months. To all chess enthusiasts reading this, I did not mean to offend. To all poker players, in case you want to take some time off the felts you definitely should check out chess. And if you would like me to do similar posts in the future please let me know in the comments.
---
About the author: Rohan Das is not now, nor has ever been a professional poker player, but has been associated with the Indian poker fraternity since 2011. He has a deep love for the game and is always encouraging new players to take up the sport. You can get in touch with him on Instagram @das.rohan. For more updates on skill gaming news, stay tuned to GutshotMagazine.com!
---
---
More News
---
Comments