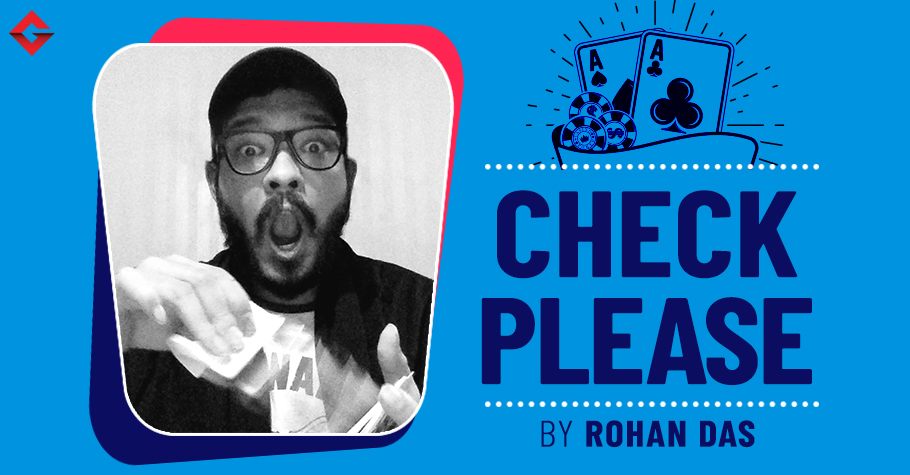 Poker
---
How Poker Happened (To Me) – Part 1
I am not now, nor have ever been a professional poker player. I have however, been in love with this game for more than a decade, and it all started because I happened to chance upon the game on TV. I'd of course heard of poker before and seen it in movies and shows but that was the more traditional form of 5 Card Draw*.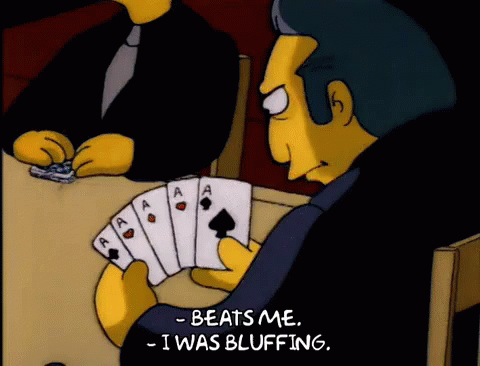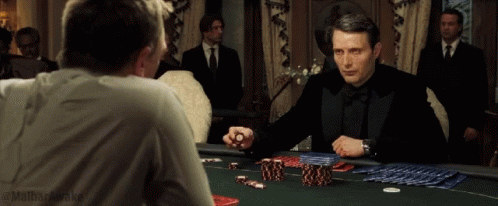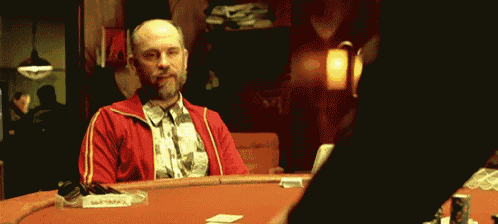 This was different. It was a broadcast of the World Poker Tour and the game was No Limit Texas Hold'em – which, as I found out later, The Godfather of poker Doyle Brunson called the 'Cadillac of poker.'
Quite honestly, I wouldn't have known what it was had it not been for the commentators and the TV overlay calling it 'poker.' I had no clue what was going on but really liked the packaging of the show. They had a ticker running at the bottom with trivia about the game and the players which I found quite fascinating.
Up until then I had no idea that the concept of a 'celebrity' card player existed. One of the players at the table was Daniel Negreanu, who's been in the news quite a bit of late.
Getting That First Hit
Maybe around a year after watching that broadcast of the WPT, I received a Facebook request to play on Zynga poker. That was maybe the first time I looked up how to play the game and started playing regularly. I'd see my friends' names pop up on the timeline when they'd win a big hand and I think they also used to have a table which showed where you were in the standings when compared to your friends—back then everyone really took that fake virtual bankroll very seriously!
After some time, a bunch of us decided to try and play it offline. Again, we didn't have much of a clue of what we were doing and used anything from matchsticks to extra decks of cards which we would use as 'chips.' This was all for fun of course and we weren't really playing for any stakes.
Then one day, a friend of mine invited to one their friend's house to play poker. We walked into the room and that's when I first saw it. There, in front of us, sitting on the table was this big silver, briefcase looking thing. To me it looked like one of those gun cases you see hitmen and assassins carrying in video games. I was so wrong. Inside it was a full-fledged poker set, complete with chips, cards and a dealer button!
That was my first encounter with a chip set and we soon had a regular game going with a bunch of people popping in and out whenever they could. I went a few times as well but after some time that game stopped happening because the host pretty much lost interest.
That being said though, one day while in college a couple of my friends brought up poker and my ears perked up. I asked them if they played and that we should play a game. Unbeknownst to us, there were a lot more people who either played or were interested in playing poker—some of them even had poker sets! That's when my poker journey began in earnest.
It definitely helped that these were friends who I would hang out with regularly anyway after class, but now we had something to do apart from aimlessly driving around. We'd spend hours after class playing poker, discussing hands and sharing videos from shows like High Stakes Poker and Poker After Dark. In a sense it really helped us bond. Of course, when you're spending so much time with someone at a table, you tend to build a sense of camaraderie.
During one of my first trips to a Goa casino, I saw a couple of people laughing and joking around and assumed that they happened to be friends. It was only after they were being moved to a different table did one say to the other 'Great to meet you. By the way, aapka naam kya hai?'
That's one thing that really sticks out to me about this game. Poker is a very social game, contrary to popular belief. Yes, most movies and shows would have you believe that poker players are antisocial and don't like to talk and have their poker face on all the time, but that's also because when they're in a hand there a whole bunch of different calculations going on in their head about what decision to make next. And yes, in most cases there are stakes involved, so it's widely accepted poker etiquette that whenever a big pot is being played out, the rest of the players at the table don't speak about the current hand so that the ones involved can think and make the right decision.
Personally, I don't think I'd have as strong a friendship with some of my closest friends had it not been for us playing poker together. And some of the pros I've met are really generous and are a ton of fun to speak to. Stay tuned for next week's column to read about that!
---
5 Card Draw – considered the simplest variant of poker and most people's first introduction to the game. Each player gets dealt 5 cards and the best 5 card hand wins.
---
About the author: Rohan Das is not now, nor has ever been a professional poker player, but has been associated with the Indian poker fraternity since 2011. He has a deep love for the game and is always encouraging new players to take up the sport. You can get in touch with him on Instagram @das.rohan
---
---
Comments