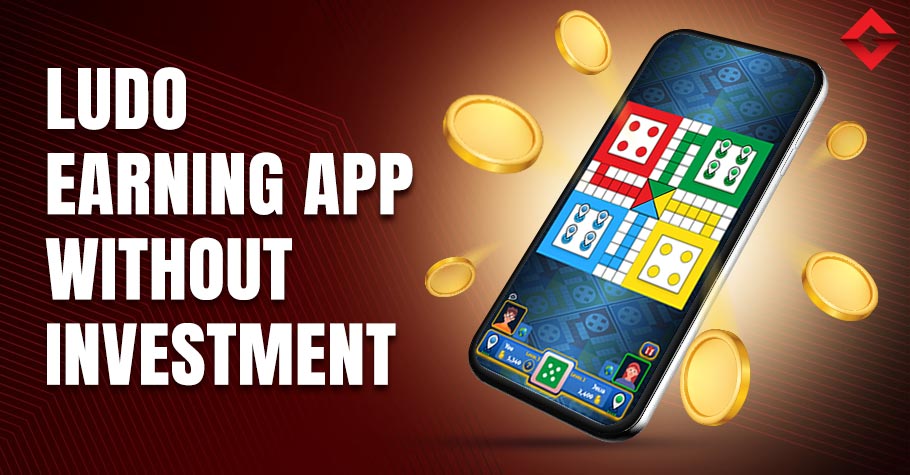 Gaming
---
Ludo Earning App Without Investment: Fun Way To Earn Money
What is a Ludo Earning App?
In the age of smartphones and digital entertainment, LUDO has experienced a resurgence in popularity. The traditional board game has evolved into a digital format, and with the introduction of Ludo earning apps, it has become more than just a source of entertainment—it's now a way to make real money without any initial investment. In this article, we'll explore the world of Ludo earning apps, how they work, whether they can truly be a viable source of income, and which are some of the best ludo earning apps.
The Rise of Ludo Earning Apps
Ludo earning apps have gained immense popularity in recent years, thanks to the perfect blend of traditional gaming and real-money rewards. These apps allow users to play the classic game of Ludo against other players online, with the added incentive of winning real cash prizes. The concept is simple: you download the app, sign up, and start playing Ludo matches with opponents from around the world. If you win, you earn money that you can later withdraw or use for in-app purchases. To make matters sweeter, there is now the option of playing on a ludo earning app without investment, earning without having to pay for it. Very much the same way we have free tournaments in online poker.
Best Ludo Earning Apps in India
How Do Ludo Earning Apps Work?
Registration: To get started, you need to download a reputable Ludo earning app from your device's app store. A majority of these Ludo earning apps are available on both of Android as well as iOS devices. After installation, you'll need to create an account by providing some basic information.
Practice Rounds: Before jumping into cash games, many apps offer practice rounds or free games. This is an excellent opportunity to hone your Ludo skills without risking any money.
Cash Tournaments: Once you feel confident, you can enter cash tournaments or matches. These games typically require an entry fee, which can vary from app to app. The higher the entry fee, the bigger the potential prize pool and this format is available on almost all the new ludo earning apps in the market.
Gameplay: The gameplay itself is similar to traditional Ludo. You roll dice, move your tokens, and aim to reach the finish line before your opponents. The outcome is determined by a mix of strategy and luck.
Winning and Withdrawal: If you win a match or tournament, your earnings are credited to your app account. Most apps offer multiple withdrawal options, such as bank transfers, digital wallets, or gift cards. Some apps even offer instant withdrawals. 

Is It Truly Without Investment?
While Ludo earning apps don't require an initial investment, they often have a monetisation model that involves entry fees for cash tournaments. This means that you'll be risking your money in these contests, and there's no guarantee that you'll win. It's essential to approach these apps with caution and only participate in cash games if you're comfortable with the possibility of losing your entry fee. Moreover, some apps offer bonuses or incentives when you deposit money into your app account. While this isn't mandatory, it's something to be aware of, as it can impact your overall experience.
What is Ludo Fantasy? Is it related to Fantasy Games
Ludo Fantasy is one of the best ludo earning app start-ups based in India and founded in February 2019. Ludo Fantasy has been growing at an increasingly rapid pace, loved by players across the country. No, it has nothing to do with fantasy sports games, and is the classic ludo game, with the chance to earn real money prizes. It's a relatively new ludo earning app, but it's been growing in popularity very quickly.
---
ALSO READ: Play Ludo On CardBaazi And Get A 1000% Bonus
---
Features to consider while downloading Ludo earning apps
The legitimacy of Ludo earning apps varies from one platform to another. While there are genuine apps that offer a fair and secure gaming environment, there are also fraudulent apps that may scam users. To ensure you're using a legitimate app, consider the following:
User Reviews: It's important to run through user reviews and ratings on the respective app stores. Positive reviews from real users can indicate the app's credibility.
Company Details: Ensure you glance at information about the company behind the Ludo app. Legitimate apps are usually developed by well-known companies with a track record in the gaming industry.
Payment Proof: Some apps may showcase payment proof from users who have successfully withdrawn their earnings. This is a clear sign of legitimacy of the app.
Customer Support: You can contact the Ludo app customer support with any questions or concerns, just to assess their professionalism and responsiveness.
Terms and Conditions: Carefully read the app's terms and conditions to understand their policies on withdrawals, fees, and fair play.
The Pros and Cons
Ludo earning apps come with their own set of advantages and disadvantages:
Pros:
Entertainment and Earnings: You can have fun playing Ludo while having a chance to earn real money.
Convenience: These apps are accessible anytime, anywhere, as long as you have an internet connection.
Skill Improvement: Regular gameplay can improve your Ludo skills and increase your chances of winning.
Cons:
Risk of Loss: There's always a risk of losing money in cash games, and it's essential to set a budget to avoid overspending.
Addictive: Like any form of gambling, Ludo earning apps can be addictive, and some users may find it challenging to control their spending.
Legitimacy Issues: Some apps may not be legitimate, leading to potential scams or unfair practices.
Ludo earning apps offer an enticing opportunity to combine entertainment and the chance to win real money without an initial investment, on ludo earning apps without investment. However, users should approach these apps with caution, be aware of the risks, and ensure they are using legitimate platforms. If used responsibly, Ludo earning apps can be a source of fun and occasional rewards, but they should not be viewed as a guaranteed way to make a substantial income. Always prioritise responsible gaming and set limits to protect your finances and well-being while enjoying the game on some of the best ludo earning apps in the business!
For more news and updates, keep reading Gutshot Magazine or follow us on our social media handles. We are present on Facebook, Instagram, Twitter, and Telegram.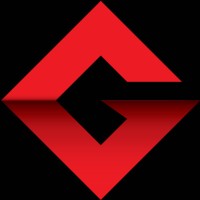 Gutshot Magazine is India's leading real money gaming magazine that covers news, updates, previews, highlights, features and much more across verticals like poker, rummy, and fantasy sports. Our rich history that has spanned over a decade now, Gutshot Magazine has always tied up with events and tournaments that have helped push the awareness of skill gaming in the country. If you are looking for the latest updates across real money gaming, then you have arrived at the perfect destination.
---
---
More News
---
Comments