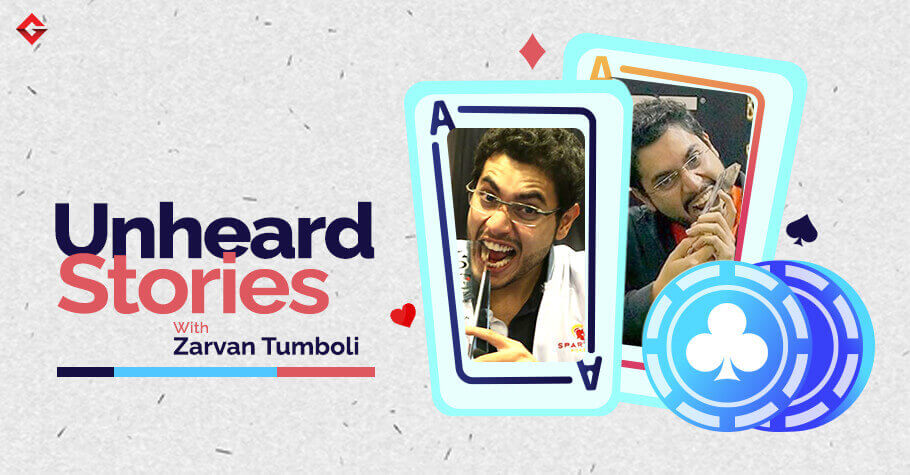 Poker
---
Zarvan Tumboli Spills The Tea About Poker, Overcoming Hurdles & Making Headlines
Zarvan Tumboli, The lockdown staycation king made headlines when he nailed the 'Poker For A Cause' tournament hosted by Siddhanth Kapoor on PokerHigh. Tumboli is a true samaritan. He donated his prize money to support the COVID-19 relief cause. Born on 13 January 1992, Tumboli is one of the well-known poker players from the Indian poker circuit. The poker dynamo is an MBA graduate from Edinburgh Business School. 
When we got chatting with Tumboli, who first started out with Zynga Poker, one of the first questions in our Unheard Stories series that popped in our minds was about his poker nickname. Unable to control our excitement, we threw that question at Tumboli. We asked this business management graduate as to why his username was 'Savitabhabhi13?'
Tumboli said, "I am a quirky, bizarre and an unusually funny person by nature, so it was instinctive. I was registering for a Deltin Poker Tournament (DPT) in Goa years ago and so I randomly registered this username at that time. This has become famous and several people from the industry often tease me too."
While his username may be a funny one, the titles he won in the past are no joke. This charming poker pro has many titles to his credit. Tumboli shipped the India Poker Championship (2015), Asian Poker Tour Macau (2017), and the Asian Championship of Poker – Platinum series XIX, Macau (2017), World Poker Tour Vietnam (2018) to name a few. 
Apart from winning titles, this talent powerhouse also tackled a handful of hurdles before he opened up about his struggles to his family members. We had a candid conversation with Tumboli about life, playing poker and following one's passion fearlessly.
Zarvan Tumboli's Family Reacts
Your parents, friends and family members started recognizing your talent because of your achievements. How was that feeling? 
Yes, that is true but isn't that the case usually? "Iss duniya mein chadhte suraj ko sab salaam karte hai!" and my case was no different. People would criticize me, I was given the label of a high maintenance guy but I never let it bother me. Everything changed after I proved my mettle. Criticisms turned into praises, critics turned to admirers and my haters became my fans. 
Have you faced difficulties from your family with regards to playing poker? If yes, please elaborate on any particularly funny or weird incident.
I always knew it was going to be tough for them to accept it so I was prepared and handled it delicately till I gained their confidence. My parents knew about my passion and have seen me play. Today, when I look back, the only incident that I recall is when my father-in-law and I had a conversation about playing poker professionally. 
They always wanted me to take up a good job and play poker as a side income kind of thing. "You cannot make a career in poker. There is no stability in this field. What will we tell people that my son-in-law plays cards for a living?" Such statements turned out to be the biggest trigger. I was committed to proving myself more than ever and I promised Shanaya that I would only marry her when I would need no introduction. Today, my family is my biggest strength and support system.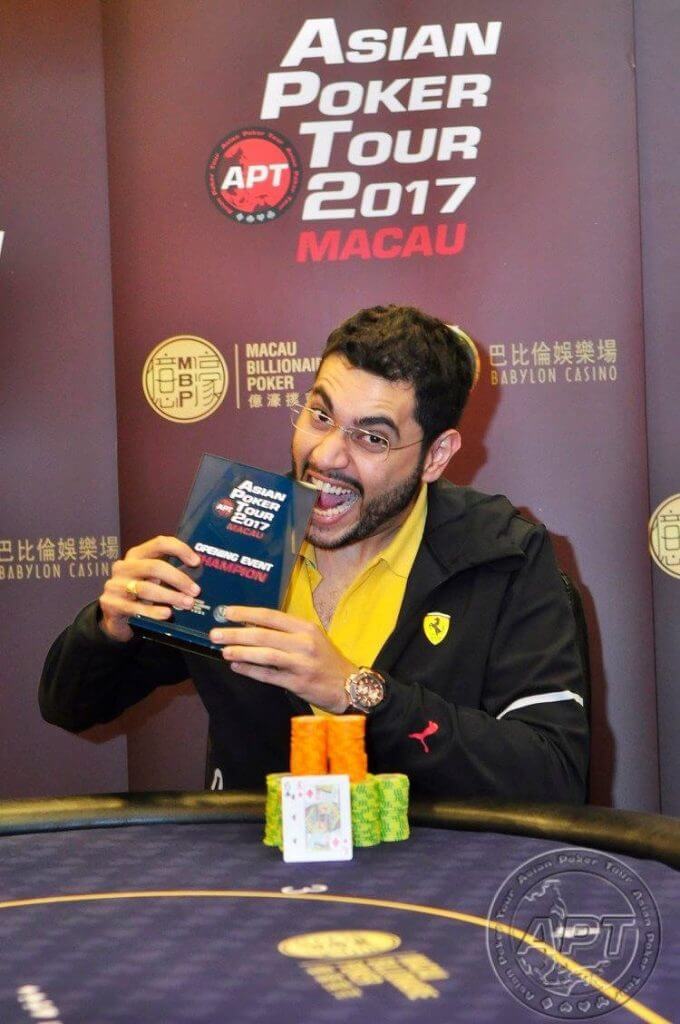 Hurdles Zarvan Tumboli Faced
What do you think is the biggest hurdle of being a poker player in India? 
Unlike in the United States of America, Australia, New Zealand, Canada, etc., poker is not known as a sport in India. Being recognized, understood, and accepted as a poker player is not easy in this country. That used to worry me a lot initially until I realized that being fearful does not help. Accepting and being true to yourself is the biggest and most important thing.
We also quizzed Tumboli about his plans for the next five years, to which he said that he wishes to see himself wearing a World Series of Poker Bracelet and partying in Las Vegas with his poker buddies. 
We now know that Zarvan's in-laws had a tough time until they saw the news about his victories flashing on the internet, but did Shanaya Tumboli also have to face issues? We spoke to Shanaya about her experiences.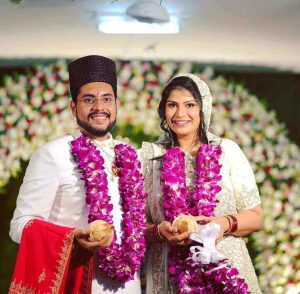 How did you react when Zarvan said he wants to play poker professionally?
I knew he was passionate about the game and he was always known as 'the poker player' in our Parsi youth community. The more I understood that poker was not gambling and a game of skill I took interest in knowing more about the game. 
We had a serious conversation one night and he told me that he was ready to face the consequences of trying and failing at something he was meant to do rather than succeed in the opposite. The decision to switch to poker was made by both of us mutually.
Shanaya is the pillar of strength in Zarvan's life. The better half of this poker pro says, 'Zarvan decided to follow his passion for poker and turned into a pro. It is inspiring to share your life with someone who is excited about what they do professionally.'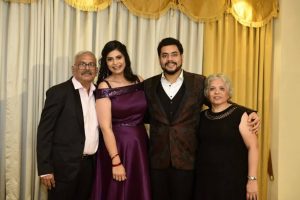 Did you have to answer your parents?
Of course, I did. Haha! What is a love story without some drama? Talking about it seven years ago to my parents who were always hesitant to answer people when asked about my boyfriend's career was not easy. No words were enough for me to prove my point until we let it go and let the results do the talking. Zarvan showed that success is the best way to shut everyone out. Today, my family supports him and keeps a tab of his poker games and winnings by religiously following online news portals.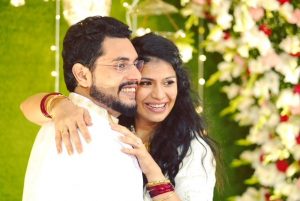 We grilled Shanaya about funny anecdotes from the game that she would like to share with us. She added that learning the basics of flop, turn and river along with poker terms such as 'triple barrel', 'check raise', and 'back door' were thrown at her in a single sentence. It sounded like Greek to her.
How important is it for a poker player to have a supportive spouse?
Poker is a game of skill and a mind sport that requires utmost sound mental health. A supportive partner comes into the picture mainly during dark days. You not only have to support them during their highs but also when they are low and out. 
---
ALSO READ: Extraordinary Stories Of  Goonjan And Shachi Mall
---
What is that one quality that Zarvan has gained after he started playing poker?
I think a good poker player should have various qualities. There are phases in poker that teach them new qualities as they move forward. When he started his journey in poker as a professional player, discipline or bankroll management went flying out of the window. It took a lot of hurdles and busting bankrolls to understand that without these qualities you're doomed in this profession. 
There is also a huge lifestyle change that I see in Zarvan today. He lives his life with a lot of freedom and determination. His focus and belief in himself are impeccable and he doesn't let things that are not in his control affect or shake him. Now he's a go-getter. A lone wolf.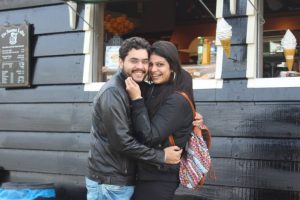 We also got in touch with Viloo Tumboli, Zarvan's mother who shed light on the perspective of Indian parents towards poker,  Zarvan's passion for flying, and why she keeps calling him a fish at home. She says, "Zarvan uses the term 'fish' a lot at home with us. I used to get confused as to what it means. Nowadays I have also started calling him a fish whenever he does something stupid or silly." 
We also asked her to answer a few pressing questions that parents of poker players are usually asked. 
How important is it for a family to know if someone has a unique choice of career like playing poker professionally?
Children don't think the same way we do. I was taken aback when he told us that he wanted to play poker full-time. Like all parents, we too had a dream carved in our minds for him. We thought he would pick a profession like that of doctor, chartered accountant, lawyer or a pilot with steady income.
Here's a video of Zarvan during the India Poker Championship January 2020:
Growing up, did you expect Zarvan to choose such a career?
As a child he never showed any liking for this profession. Poker is an unconventional career option and it wasn't easy to come to terms with his career choice.
He always wanted to be a pilot and travel the world. Poker involves a lot of travel and gives international exposure. Zarvan used to tell us that he need not become a pilot or a flight attendant to travel and see the world; he will work hard to earn and travel by himself. 
This champion has not only proved people wrong but also educated a community about the benefits and thrills of playing poker. We look forward to seeing him lift more titles and someday his dream of wearing a WSOP bracelet!
For more unheard stories, keep reading GutshotMagazine.com. Follow us on our social media handles like Facebook, Instagram, Twitter, and Telegram.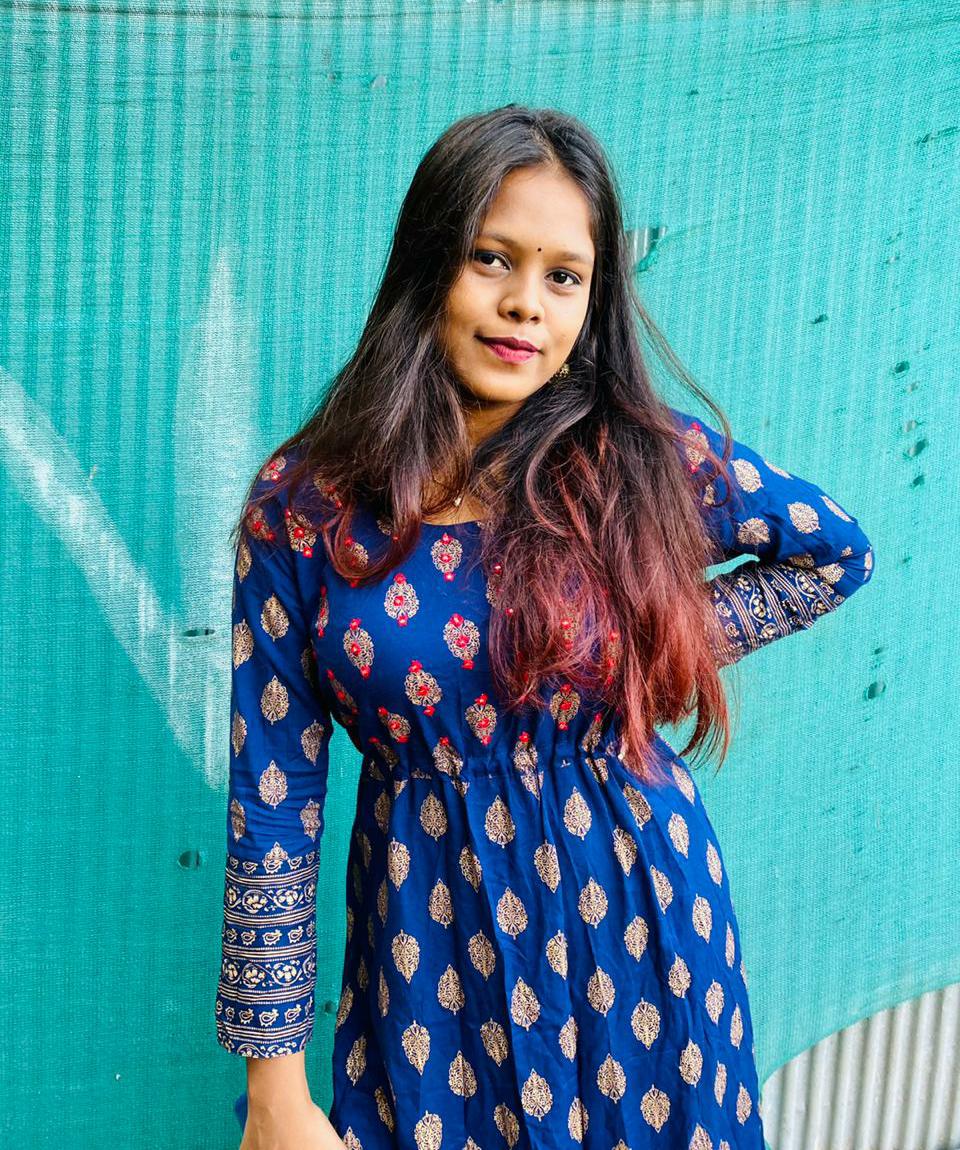 Manthra Koliyer is a writer at Gutshot Magazine. She has an affinity for seeing the world through people's eyes. With a bubbly fun personality, you can always catch her chatting with anyone she comes across. Holding an English Literature degree from Wilson College, Mumbai, and a Post Graduate Diploma in Journalism from Asian College of Journalism, this pop culture fanatic is ready to take on the world with a pen, paper, and microphone. She also actively works on her personal blog called namasteyconvict.blogspot.com, where for a moment she lets you into her drama-filled world.
---
---
More News
---
Comments